Adam Silver has, by and large, been a popular NBA commissioner since taking over the position from David Stern in 2014. That success hasn't gone unnoticed by some NFL owners, who have apparently tried to lure Silver over to their sport as a result.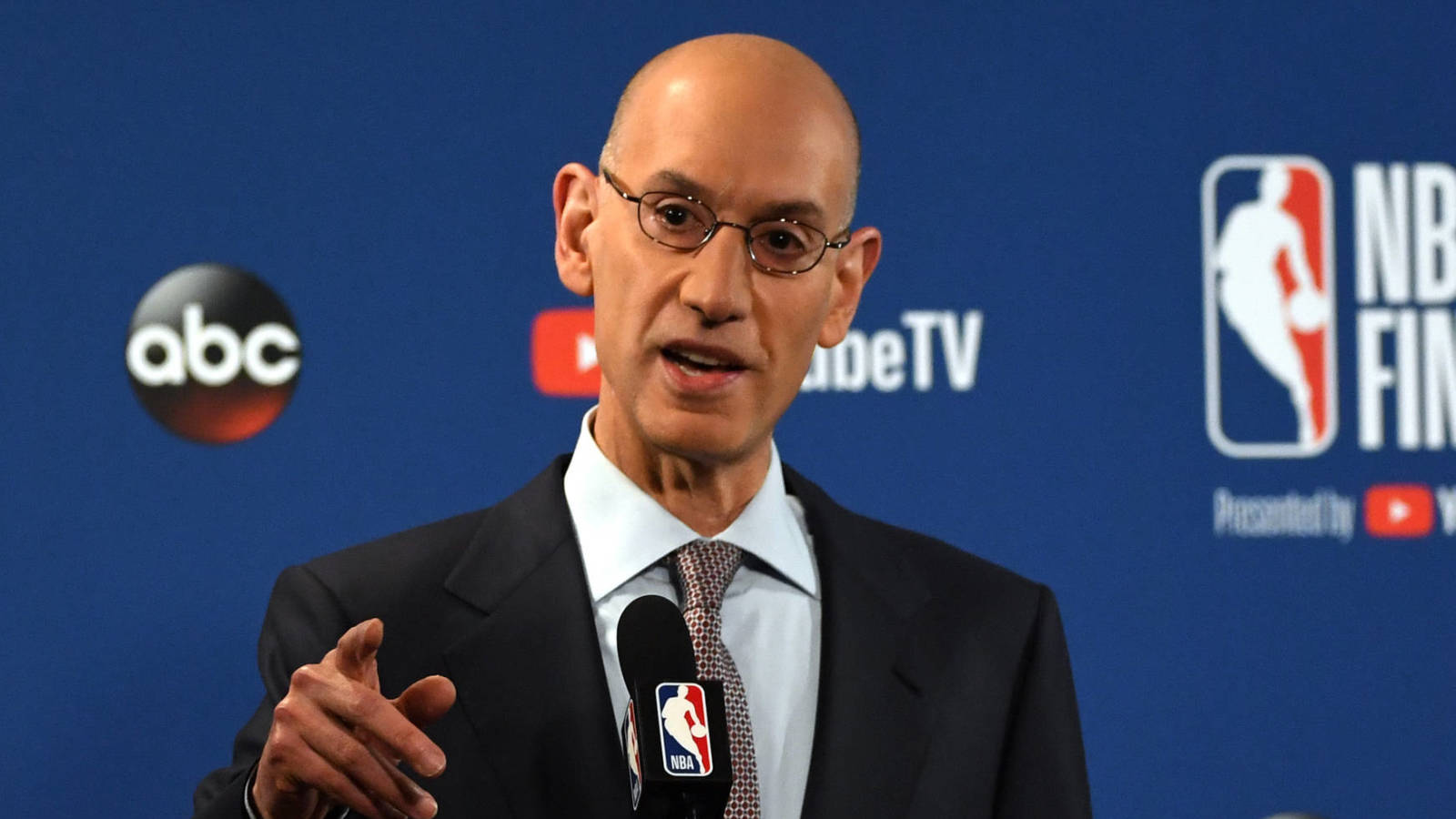 According to a report by ESPN's Ramona Shelburne, sources say that several NFL owners have tried to persuade Silver to become the NFL commissioner, but Silver hasn't shown any interest in taking the job.
Silver, Goodell Signed to Long-Term Deals
Currently, Silver is signed to be the commissioner for the NBA through the 2023-24 season, having just signed a five-year extension in June. Meanwhile, Roger Goodell has the job of NFL commissioner, having most recently signed a five-year, $200 million extension of his contract in December 2017.
Speaking to ESPN, Silver wouldn't talk directly about whether or not the job had been offered to him. However, he made it clear that he's happy to be where he is.
"I'll just say I have not given it any thought," Silver told ESPN. "As a longtime fan, as a longtime league employee, the opportunity to become the commissioner of this league was beyond anything I even ever dreamed of as a kid."
Silver Leading NBA to New Heights
Over the past five years, Silver has presided over a rapid rise in value for the NBA and its franchises. Since taking over, league revenues have nearly doubled from $4.8 billion to a projected $9.1 billion in this season. Owners have benefited in the form of increased franchise valuations: Forbes magazine now says the average NBA team is worth $1.9 billion, up from $509 million in 2013.
Silver has been particularly innovative when it comes to finding ways to expand the NBA brand away from the court.
In 2014, he published an opinion piece in the New York Times calling for legal, regulated sports betting, saying that it would take the activity out of the shadows. After the Supreme Court struck down the Professional and Amateur Sports Protection Act (PASPA) last spring, the NBA became the first major American sports league to make a sports betting partnership by aligning itself with MGM.
Silver has also tried to keep the NBA at the forefront of the growing esports industry, and has been aggressive in making rules changes to improve the quality of the on-court action.
Goodell's Reign Marred by Controversies
Meanwhile, Goodell's record as a commissioner has been spottier. While he too has brought in record revenues for the NFL, he has had trouble dealing with controversies throughout his tenure. He pleased almost nobody on either side in attempting to navigate the national anthem protest controversy, and has been criticized for being inconsistent when applying discipline to players.
Any talk of Silver taking Goodell's job is almost certainly hypothetical, however. There is no sign that a majority of NFL owners would be in favor of such a move, and Silver seems more than satisfied in his current role.
"I've loved every day I've been in this job, and I think there's nothing but enormous opportunity ahead for this league," Silver told ESPN. "Ultimately, I realize I'm just passing through like every player who's gone through this league and ultimately like every owner, and I feel an enormous obligation to the fans and to this greater NBA family to do my best and try my hardest every day."