Joaquin Phoenix is the runaway Oscars favorite to win Best Actor at 1/10 odds, according to William Hill. But if anyone has a legit chance of pulling off an Academy Awards upset this year, it's Adam Driver for his role as a newly divorced single father in "Marriage Story," directed by Noah Baumbach.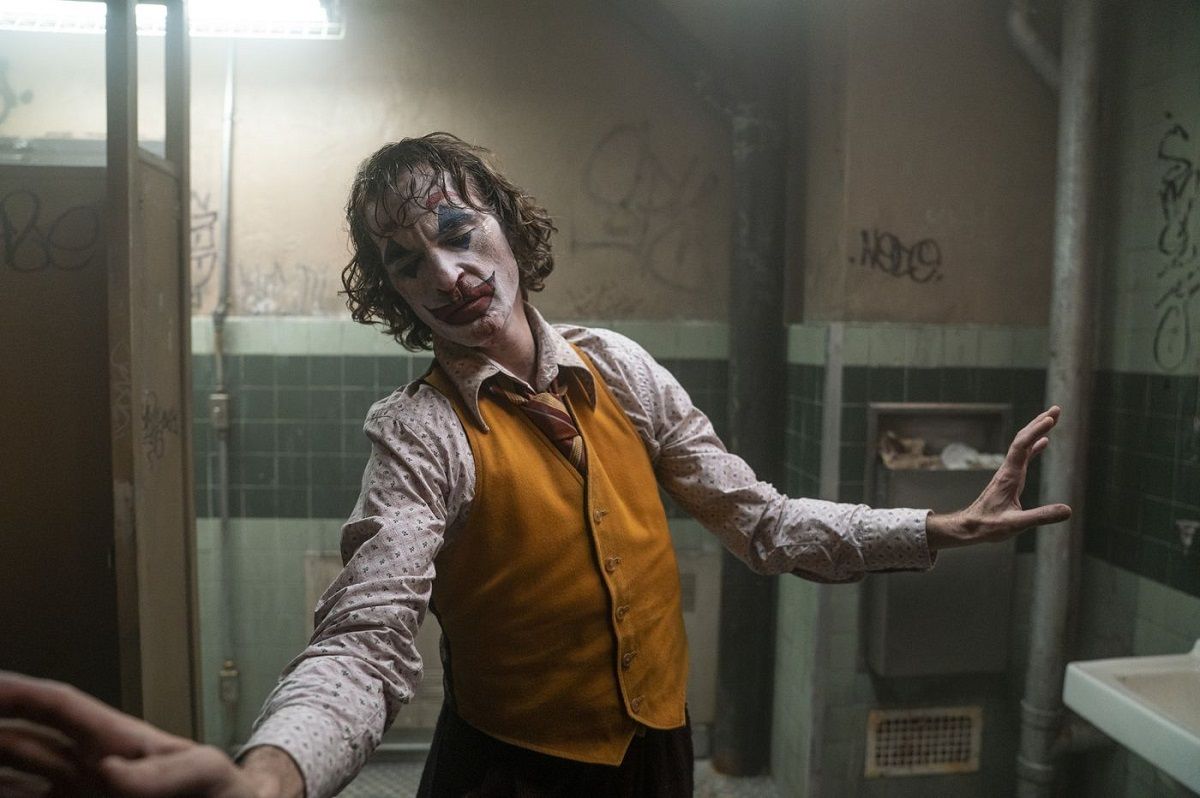 This year's Best Actor nominees play the Pope, a comic book villain, and a trio of creative types in the performing arts, including a washed-up western TV star, a junkie director, and a self-absorbed playwright.
Joaquin Phoenix was the favorite to win as soon as Hollywood announced him as the next Joker. Even before the Joker origin film was released, oddsmakers listed Phoenix as the consensus favorite to ship the Oscar at 1/2 odds in the role of a disillusioned, aspiring standup comic with deep emotional problems.
Most recently, Phoenix won the Golden Globe for Best Actor. He gave a rambling acceptance speech punctuated by f-bombs. At this point, barring a tremendous upset, the Oscar for Best Actor is Phoenix's to lose.
Best Actor Odds
Joaquin Phoenix 1/10
Adam Driver 8/1
Leonardo DiCaprio 33/1
Antonio Banderas 33/1
Jonathan Pryce 50/1
Driver is currently 8/1 odds to win Best Actor. It's really a one-horse race to win Best Actor, but aside from Driver, the three other actors nominated in this category have zero shot at winning. That distinguished group includes Leonardo DiCaprio ("Once Upon a Time in Hollywood"), Antonio Banderas ("Pain and Glory"), and Jonathan Pryce ("The Two Popes").
Joaquin Phoenix (Joker)
The Joker is a character who's universally known as Batman's nemesis from the earliest days of the popular series from DC Comics. Cesar Romero set the mold with his over-the-top cartoon-like version of the Joker on the late 1960s TV series. Since then, several famous actors took on the role of the Joker in various Batman films and associated projects, including Jack Nicholson, Heath Ledger, and Jared Leto.
Nicholson appeared in Tim Burton's version of Batman back in 1989. Nicholson's version of the Joker is vintage "Jack" at the peak of his powers as the Clown Prince of Crime.
Heath Ledger posthumously won Best Actor at the 81st Academy Awards for his haunting role of the Joker in Christopher Nolan's "The Dark Knight" (2009).
With two powerful performances ahead of him, Phoenix had his work cut out for him. He had the daunting task of crafting a memorable performance, while still holding true to the constraints of the character within the Batman universe. Whether or not you enjoyed "Joker," Phoenix crushed his version of Arthur Fleck. He played a lonely clown during the heyday of crime and depravity in Gotham City.
Phoenix is currently 1/10 odds to win Best Actor, but his numbers should increase as the Oscars get closer.
Adam Driver (Marriage Story)
You might know Adam Driver best as the bad guy, Kylo-Ren, in the most-recent Stars Wars trilogy. If you're a fan of the HBO series "Girls," then you're familiar with his role of Adam. He played the super-intense artist boyfriend to Lena Dunham's main character.
Driver has been busy the last couple of years, performing in big-budget films like the Star Wars trilogy, and appearing in low-budget indie films like Jim Jarmusch's "The Dead Don't Die."
Driver previously appeared in several Noah Baumbach films, including "Frances Ha" (2012), "While We're Young" (2014), and "The Meyerowitz Stories" (2017). In "Marriage Story," he plays genius playwright Charlie Barber, who's creative life is upended when he deals with the fallout and financial burden of a divorce from his actress wife, Nicole (Scarlett Johansson).
Leonardo DiCaprio (Once Upon a Time in Hollywood)
DiCaprio plays a has-been television actor struggling with late 1960s psychedelia and pop culture. DiCaprio describes his character of Rick Dalton as an actor with "self-inflicted torture," which is one of the primary reasons he's been pushed out to the fringes of Hollywood. Dalton's best days are long behind him, but he's fighting to stay relevant as an old timer in a sea of youth. DiCaprio's Dalton is fighting back fear and self-doubt while constantly stuck in a daily hangover — > drunk  –> hangover cycle.
Quentin Tarantino and DiCaprio previously worked together on "Django Unchained" (2012). At 33/1, DiCaprio is one of the long shots to win Best Actor. He previously won an Oscar for "The Revenant" (2015).
Antonio Banderas (Pain and Glory)
Renowned Spanish director, Pedro Almodovar, returns to the screen with his latest masterpiece, "Pain and Glory," in which Antonio Banderas plays the director's alter ego, Salvador Mallo. He's in a pharmaceutical haze while recovering from back surgery, and fears he will never direct another film again.
"Pain and Glory" is nominated for Best International Film at the Oscars this year. Meanwhile, Banderas earned a nod for acting. Banderas is a long shot to win Best Actor at 33/1 odds.
Jonathan Pryce (The Two Popes)
This is a fictional film based on the real-life drama between Pope Benedict XVI (Anthony Hopkins) and the soon-to-be named Pope Francis (Jonathan Pryce).
Pryce is a stage and screen actor who received raves for his performance of Hamlet in London in the 1980s. He made the crossover to film and, eventually, television where he emerged as a both a character actor and a leading man. A quick glance at his IMDB page reveals appearances in many big-budget films including "Tomorrow Never Dies" and "Pirates of the Caribbean". He's also appeared in classic films like "Glengarry Glen Ross" and "Evita", along with indie films such as "Listen Up Phillip". If you're a fan of "Game of Thrones," you probably recognize him as the High Sparrow.
Pryce is the longest of the long shots on the futures board at 50/1 odds to win Best Actor.
We compiled a complete list of 2020 Oscars nominations. We also have odds updates for Best Actress, Best Film and Best Director.