With baseballs flying out of major league stadiums at a high rate, pitchers are starting to criticize MLB, accusing the league of using juiced baseballs. One of the most vocal critics is Houston pitcher Justin Verlander.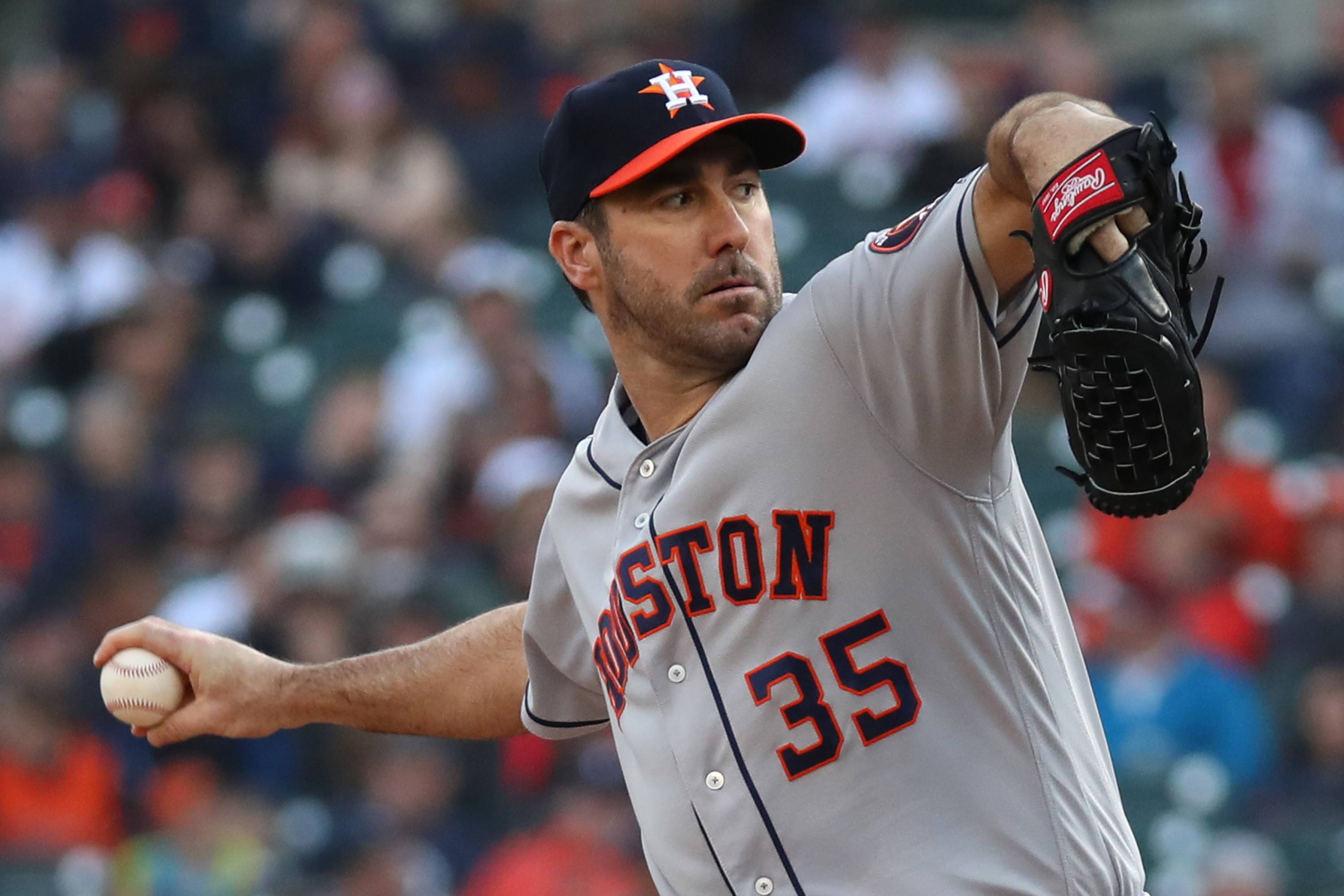 The ace has already given up 26 home runs at the All-Star break. That is only four less than his career high for an entire season. He told ESPN on Monday, that there is a conspiracy to have more dingers, and said the Home Run Derby was a prime example.
"Yes. 100 percent," Verlander said. "They've been using juiced balls in the Home Run Derby forever. They know how to do it. My issue is I don't like being lied to. I knew something was different. Century old records are being broken and numbers are skewed."
Another veteran pitcher, David Price, agrees with Verlander about the baseball being different. Price told USA Today a month ago that MLB needs to admit it.
"Come on, just tell us," Price said. "We all see it. Just come clean and say it."
Manfred's Theory Puzzles
Commissioner Rob Manfred said last month at the at the Associated Press Sports Editors commissioners' meetings, that there was a human element in the production of baseballs that could be causing the variations. He said an independent testing facility could not come up with a concrete theory, however.
"They could not conclude why that is, but they did have some theories, which in part were that the baseball is a hand-made product that is almost exclusively made from natural products," Manfred said. "The result of that is there's going to be some variations in baseballs. You cannot escape that fact. We're in that range of variation that we don't know how to eliminate. When the drag goes down, the ball goes further, and you're going to have more home runs."
New York Yankee pitcher JA Happ said, it's pretty interesting how the ball is reacting this year, and last.
"I hate to dive too deep into conspiracy theories, but it's pretty wild what's happening," Happ said. "I don't want to take anything away from anybody, but some of these homers that go out, you just shake your head. A guy thinks he has a chance almost all of the time now when he gets the ball in the air. Nothing surprises you anymore. It used to be that you kind of knew for sure when a guy got you, and now you don't know. You see hitters get frustrated, put their head down, and think they missed it, but the ball still goes out."
Verlander Claims Conspiracy
Verlander has an alternate theory. He believes that MLB, who is an investor in Rawlings, is directing the company to make the ball livelier.
"It's not a coincidence," Verlander said. "I find it really hard to believe that Major League Baseball owns Rawlings and just coincidentally the balls become juiced."
Baseball, which is a numbers driven game, bears out Verlander's thinking. In March and April there was a record 1,144, an increase of 12.2 percent from a year ago. There were a record 6,105 home runs hit in 2017, but that mark could be shattered. The pace for the 2019 season is approximately 6,500 homers. now we're on pace for nearly 6,500 home runs.
At the All-Star break teams are averaging 1.37 home runs per game. If that pace continues, it will easily break the 2017 single-season record of 1.26.