It appears that the Alliance of American Football's eight-week career is over, as majority owner Tom Dundon made good on his pledge to shutter the league. Though by Tuesday there was nothing official, rumors had been flying around the internet for most of the day.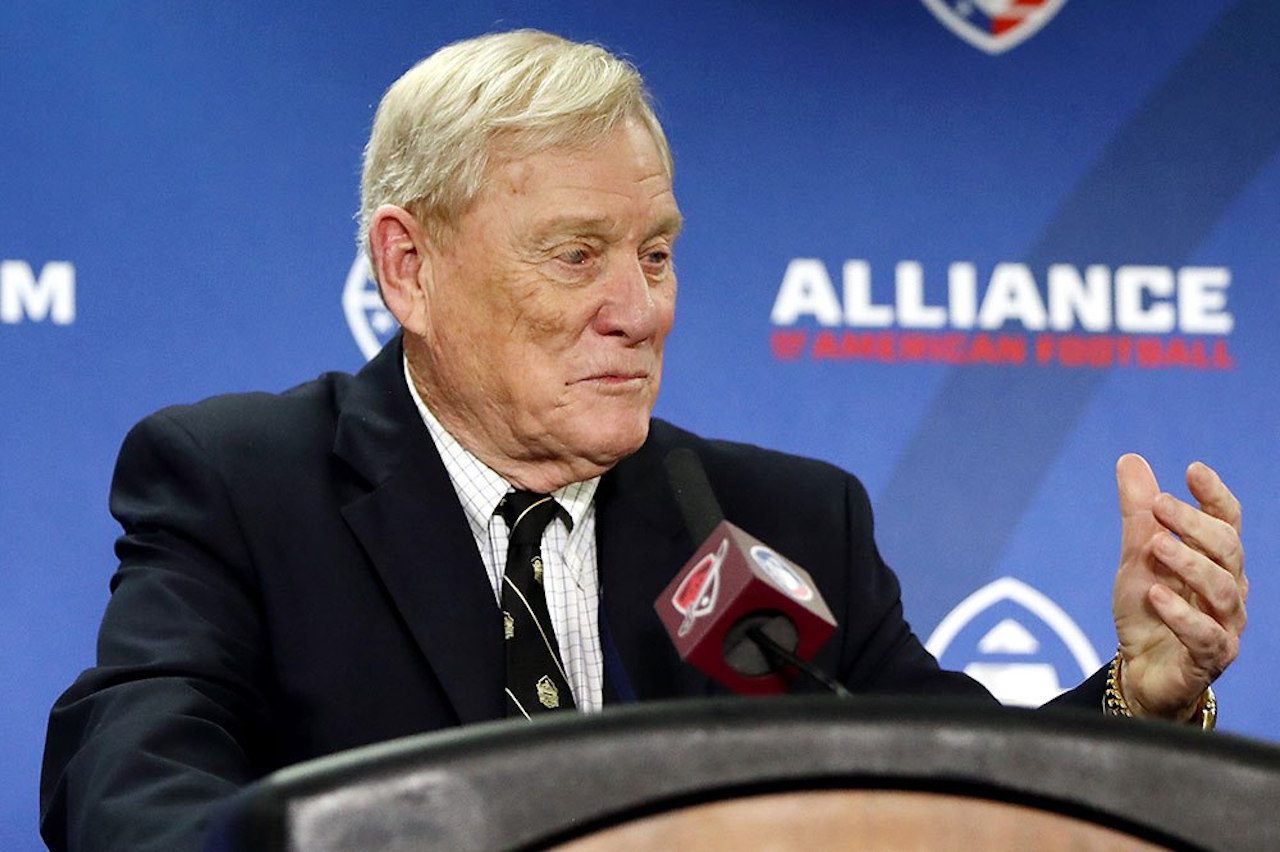 Sportsbooks officials told multiple media outlets that if the reports of the AAF suspension of operations is confirmed they will refund any future bets gamblers made.
AAF co-founder Bill Polian seemed to confirm the hearsay, when he released a statement late Tuesday.
"I am extremely disappointed to learn Tom Dundon has decided to suspend all football operations of the Alliance of American Football," Polian said. "When Mr. Dundon took over, it was the belief of my co-founder, Charlie Ebersol, and myself that we would finish the season, pay our creditors, and make the necessary adjustments to move forward in a manner that made economic sense for all. The momentum generated by our players, coaches and football staff had us well positioned for future success. Regrettably, we will not have that opportunity."
Shaky Partnership
Dundon, who owns the Carolina Hurricanes, was brought in as the majority owner when he pledged a reported $250 million after the second week of the season. It was rumored the new league could not meet its payroll, but that was denied by league officials.
Still Dundon had concerns about his investment, and last week voiced them without consulting Polian or other co-founder Charlie Ebersol. His biggest issue was that the NFL Players Association was not giving its support to let its young players on practice squads play in AAF games.
"If the players' union is not going to give us young players, we can't be a development league," Dundon told USA Today. "We are looking at our options, one of which is discontinuing the league."
That declaration caught Polian and Ebersol by surprise. It was almost as shocking as Tuesday's news. Polian's statement seemed to express that disappointment.
"I sincerely regret that many that believed in this project will see their hopes and efforts unrewarded," Polian said. "They gave their best for which I am deeply grateful. Unfortunately, Mr. Dundon has elected this course of action."
Players Left Hanging
With Dundon pulling his funding league officials told its players they had to pay their own way home. They also told office staff that Wednesday would be their last day.
The most recognizable face for the AAF went on Twitter Tuesday to give players advice. Johnny Manziel, who played in limited action for two games, posted a tweet expressing his frustrations.
"If you're an AAF player and the league does dissolve. The last check you got will be the last one that you get," Manziel wrote. "No lawsuit or anything else will get you your bread. Save your money and keep your head up. It's the only choice at this point unless something drastic happens.
"Just the reality of this unfortunate situation… great concept, good football on the field and fun for fans to watch. Just not enough money to go around which has been the main problem with "other" leagues for a long time."