The Alliance of American Football may have ceased its football operations, but there's still plenty of action surrounding the AAF thanks to a pair of lawsuits filed by former employees earlier this week.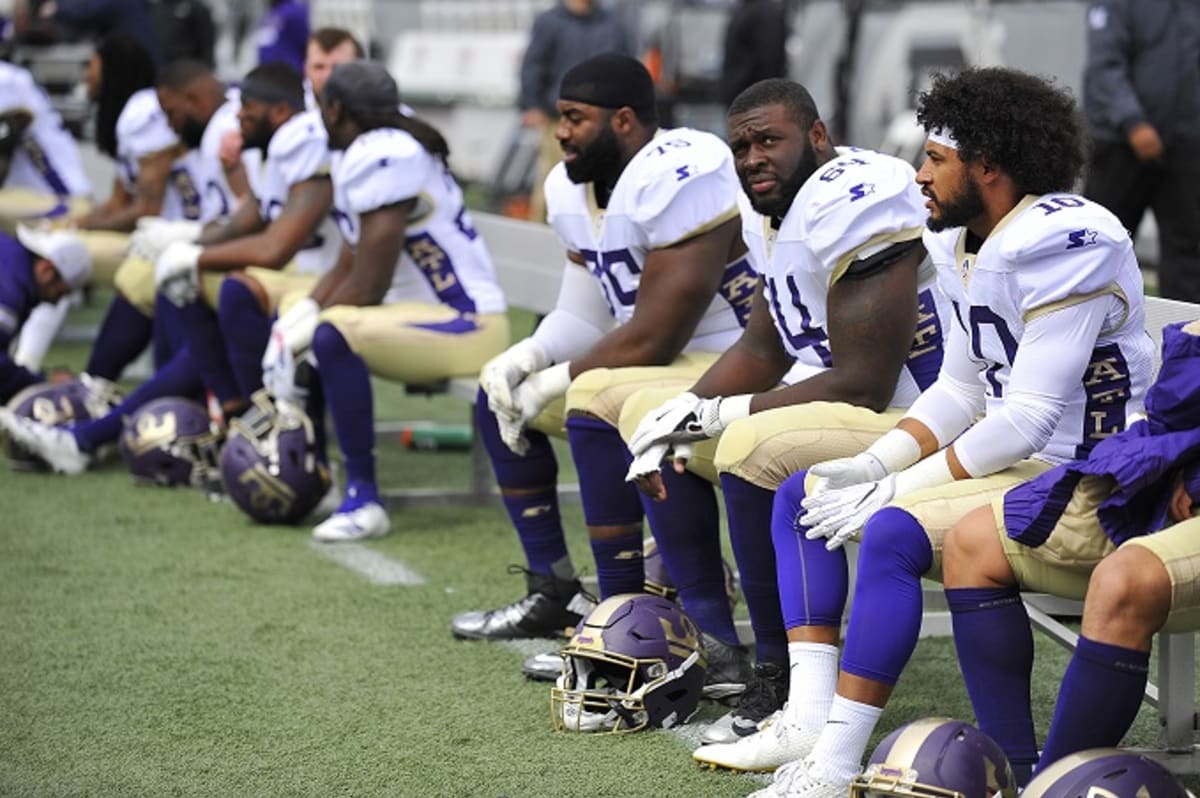 At least two class-action lawsuits have been filed against the football league in California, one by players and another by a former front office employee of the Birmingham Iron.
Players Allege Fraud, Breach of Contract
The players' lawsuit was filed by Colton Schmidt, who punted for the Iron, along with Orlando Apollos linebacker Reggie Northrup. The two men – acting both individually and on behalf of AAF players as a class – say that they were misled and defrauded by league officials.
The lawsuit, filed in the superior Court of the State of California, is suing not only the AAF as an entity but also Legendary Field Exhibitions, majority owner Tom Dundon, co-founder Charlie Ebersol, and the Ebersol Sports Media Group.
In the players' lawsuit, the plaintiffs allege breach of contract, fraud, false promises, failure to pay wages, and other legal violations.
"This is a wholesale destruction of an entire football league," attorney Boris Treyzon told ESPN. "Once we started looking at the facts, we saw that this is basically a wholesale betrayal of a group of people."
The lawsuit points out numerous times in which Ebersol, Dundon, and others made claims as to the long-term viability of the league even if it wasn't an immediate success. Ebersol is quoted as saying that the AAF was "a very sober business model, long term plan that over the course of many years is going to build into something worthwhile.
The lawsuit also quotes Dundon from an interview he gave on Feb. 19, after he had pledged to invest up to $250 million in the league.
"[The AAF] didn't have a permanent solution like I provided," Dundon said. "That's enough money to run this league for a long time, we're good for many years to come with what I just did."
The lawsuit also claims that league officials intentionally defrauded players by abruptly halting the league after Week 8 of the season, forcing many to pay for travel expenses back home on short notice.
Roberson Says AAF Violated WARN Act
The second lawsuit was filed by former Birmingham Iron director of community relations James Earnest Roberson Jr. in the US District Court in the Northern District of California. While Roberson is also suing the AAF and Legendary Field Exhibitions, he is also going after several investors in the league, including MGM Resorts International, Troy Polamalu, league co-founder Bill Polian, and Jared Allen, among others.
Roberson's lawsuit alleges that the AAF and its leaders violated the Worker Adjustment and Retraining Notification Act of 1988 (the WARN Act), which entitles workers to 60 days' notice ahead of a mass layoff. The suit seeks to reclaim "unpaid wages, salary, commissions, bonuses, accrued holiday pay pension and 401(k) contributions" and other benefits that would have been due to employees under the 60 day WARN period.
The AAF abruptly ended its football operations on April 2, after Dundon warned that the league may not be viable as a developmental league without an agreement with the NFL and NFLPA allowing some young bench and practice squad players on NFL rosters to sign with AAF teams.