On Sunday, CS Universitatea Craiova face FCSB in a Romanian Liga 1 derby match. Craiova's officials want to make the most of the Romanian Government's decision to open stadiums at 30% capacity following a month of closure caused by Covid-19 restrictions. Tickets for the game were made available online at the cost of just $0.3 hours after the decision to allow fans back in the stands became official.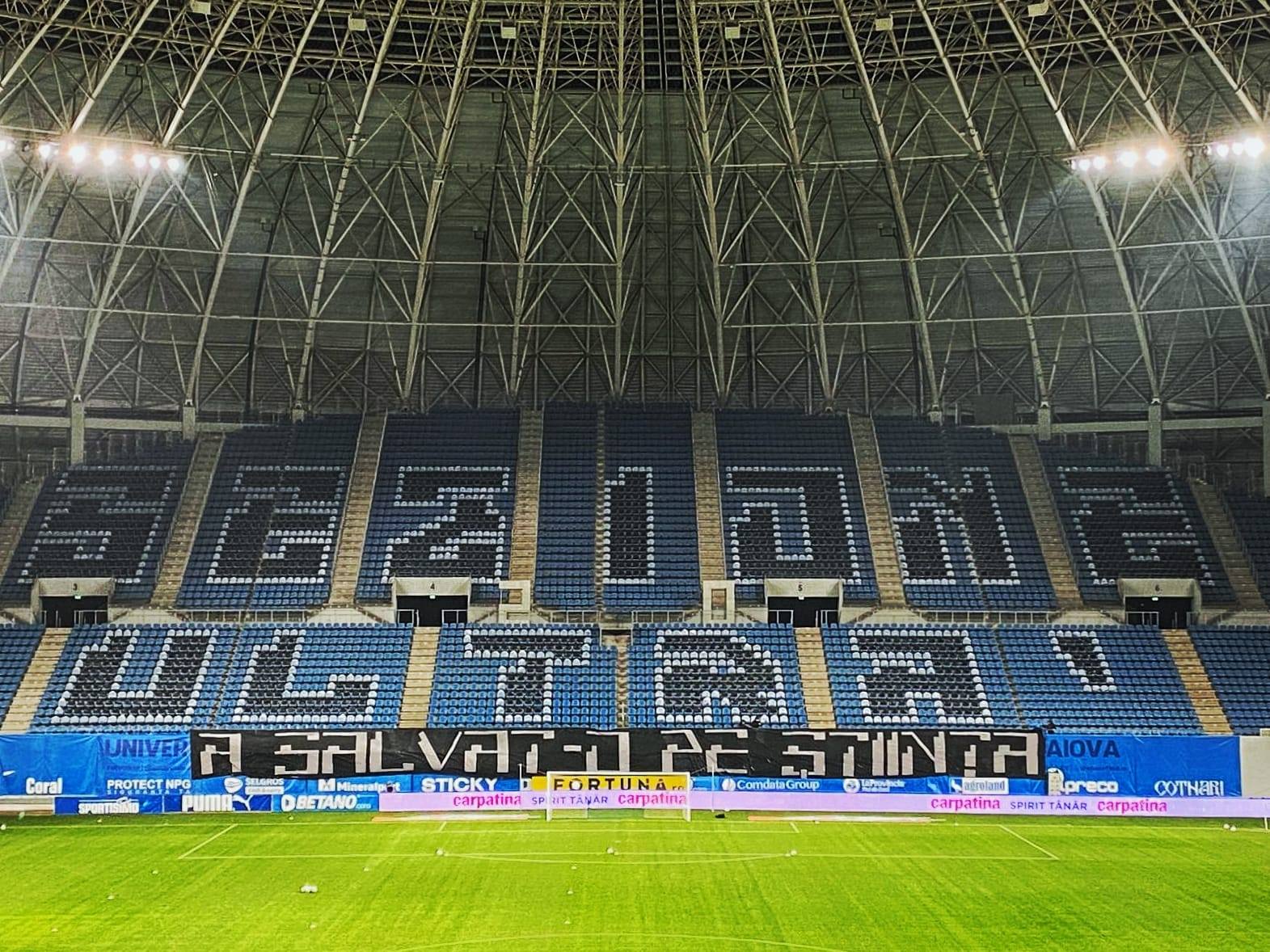 Things are not as simple as they look at first glance, though. The government's decision stipulates fans can only attend sporting events until 9 PM. That's just 30 minutes after Craiova vs FCSB kicks off on Sunday, meaning supporters will need to leave their seats before the end of the first half. Universitatea's decision-makers look set to mark a world premiere and do their utmost to open their stadium for just half an hour.
"Our club made tickets available for the game vs FCSB on Sunday. The price is just 1 Leu [the equivalent of $0.3] and guarantees you can stay in the stadium until 9 PM," CS Universitatea said through a statement.
"You will then need to leave the arena, according to the rules currently applied," the release adds. Only those vaccinated and the supporters who can prove they went through Covid in the past six months will be able to attend matches in Romania in the foreseeable future.
Romania was one of the worst-hit countries in the world by the fourth wave of the pandemic. Public access to stadiums was blocked following a surge in the number of infections in October which saw the south-eastern European country reach the highest mortality rate in the entire European Union.
No football after 9 PM
The Romanian League (LPF) will make a final attempt to unblock the situation by asking the Government to allow football fans to leave stadiums at 10 PM.
"If football is so important, why don't the broadcasters just move the games? For us, that's the best solution if the government doesn't budge," Craiova president Sorin Cirtu commented.
His team is one of the best-supported clubs in the Romanian league. Craiova now sit third in the league, on 28 points, six behind FCSB, who are second, and 14 under league leaders CFR Cluj. Craiova stand at +120 to win against FCSB, with a bet on the Bucharest team returning +230, the same as a draw.