Among the myriad prop bets that gamblers can make on the Super Bowl, perhaps none is more both derided and loved than the coin toss prop.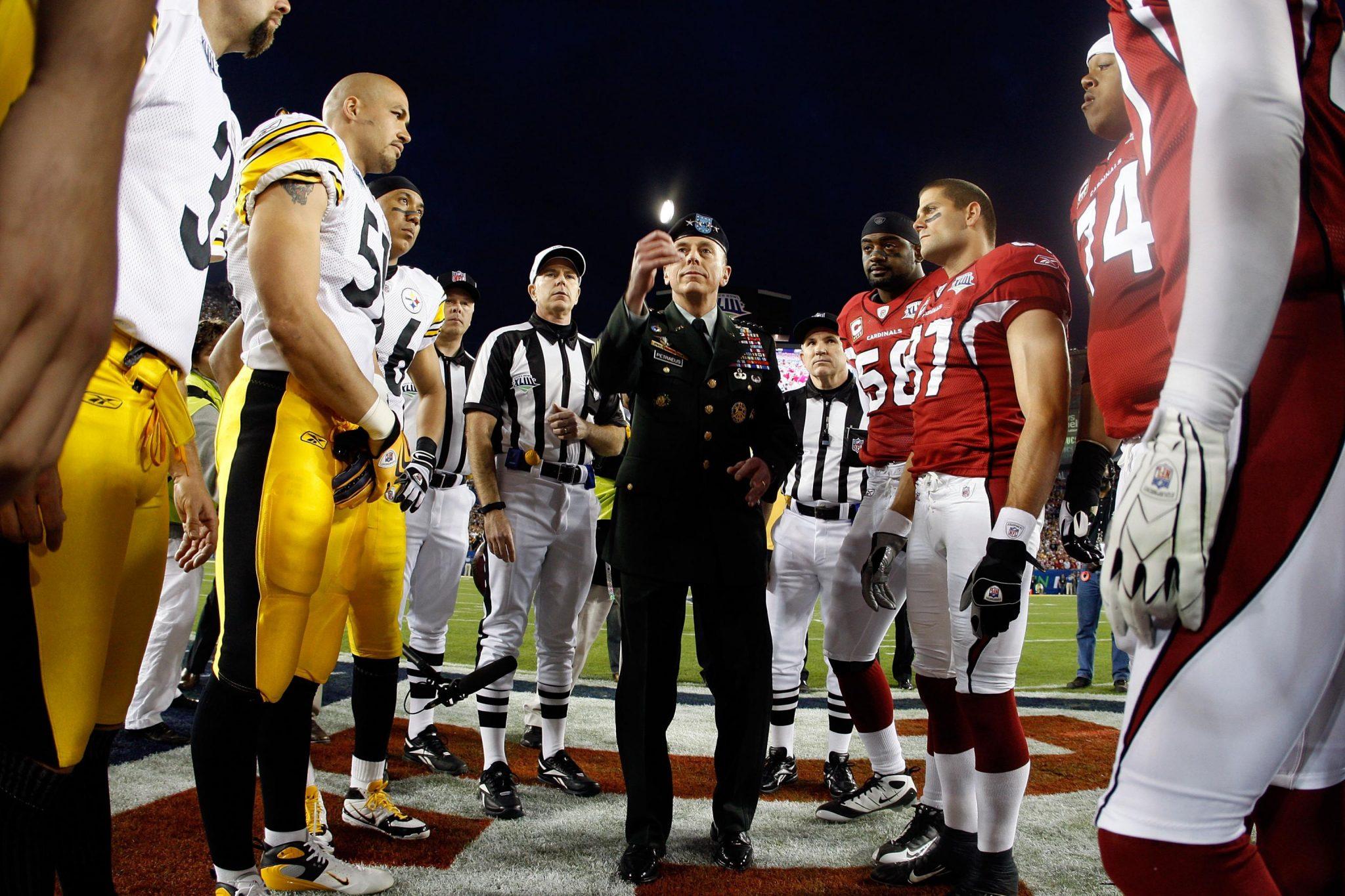 Due to its simple nature, the coin toss proves to be a popular prop bet for sportsbooks, but few can deny the bet is pure luck. Or, is it?
A University of Stanford study found that a coin has a slightly biased 51% chance of landing on the same side that faces up when the coin is tossed. The problem? Bettors can only know how the referee will hold the coin moments before he tosses it, making it virtually impossible to get a bet in on time to capitalize on this 1% advantage.
And the vig still makes this a losing bet. For example, on Bovada, bettors must lay -105 whether betting heads or tails on Sunday.
Bettors Prefer Tails in Coin Toss Prop
BetMGM provided OnlineGambling with some details about coin toss prop bets. For the Super Bowl, bettors this year have wagered on tails 51.9% of the time, and heads at 48.1%. Historically, tails has come up more often in the Super Bowl coin toss — 29 times compared to 25 times for heads. So, maybe there's something to most bettors choosing tails for their wagers.
Bettors strongly expect players to call "heads." That designation has received 77.8% of bets, compared to 22.2% for tails.
Bettors also expect the team to win the toss to take the ball and attempt to score first. Nearly 85% of bets expect the winner of the coin toss to receive the opening kickoff.
Not all states allow coin toss prop bets. Regulators have approved this prop in Indiana, Michigan, Mississippi, Nevada, New Jersey, Oregon, Pennsylvania, Tennessee, and West Virginia. Bettors in Colorado, Iowa, and Virginia can't bet on it.
"The coin toss is a very popular Super Bowl prop bet," said Darren Darby, sports trader for BetMGM. "Customers love early action and the coin toss gives them a chance to win before the game even starts."
Winning a Coin Toss May be Bad Luck in Super Bowl
Winning the coin toss hasn't been a good harbinger for winning the game over the history of the Super Bowl.
Last year, San Francisco won the toss with a call of tails, but lost the Super Bowl to the Chiefs.
The team that's won the toss has won 24 of the 54 Super Bowls, a winning clip of just 44%. The team winning the toss has lost the past six Super Bowls. The last team to win both the toss and the game was the Seattle Seahawks in Super Bowl 48.
In its only trip to the big game, in Super Bowl 37, Tampa Bay won both the coin toss and the game. Kansas City hasn't won the coin toss once in three trips to the Super Bowl, but won two of the games.