NBA Commissioner Adam Silver and Marshall University Athletic Director Mike Hamrick are among the prominent figures who will appear on a 60 Minutes segment this Sunday, debating the merits of legalized sports betting in the United States.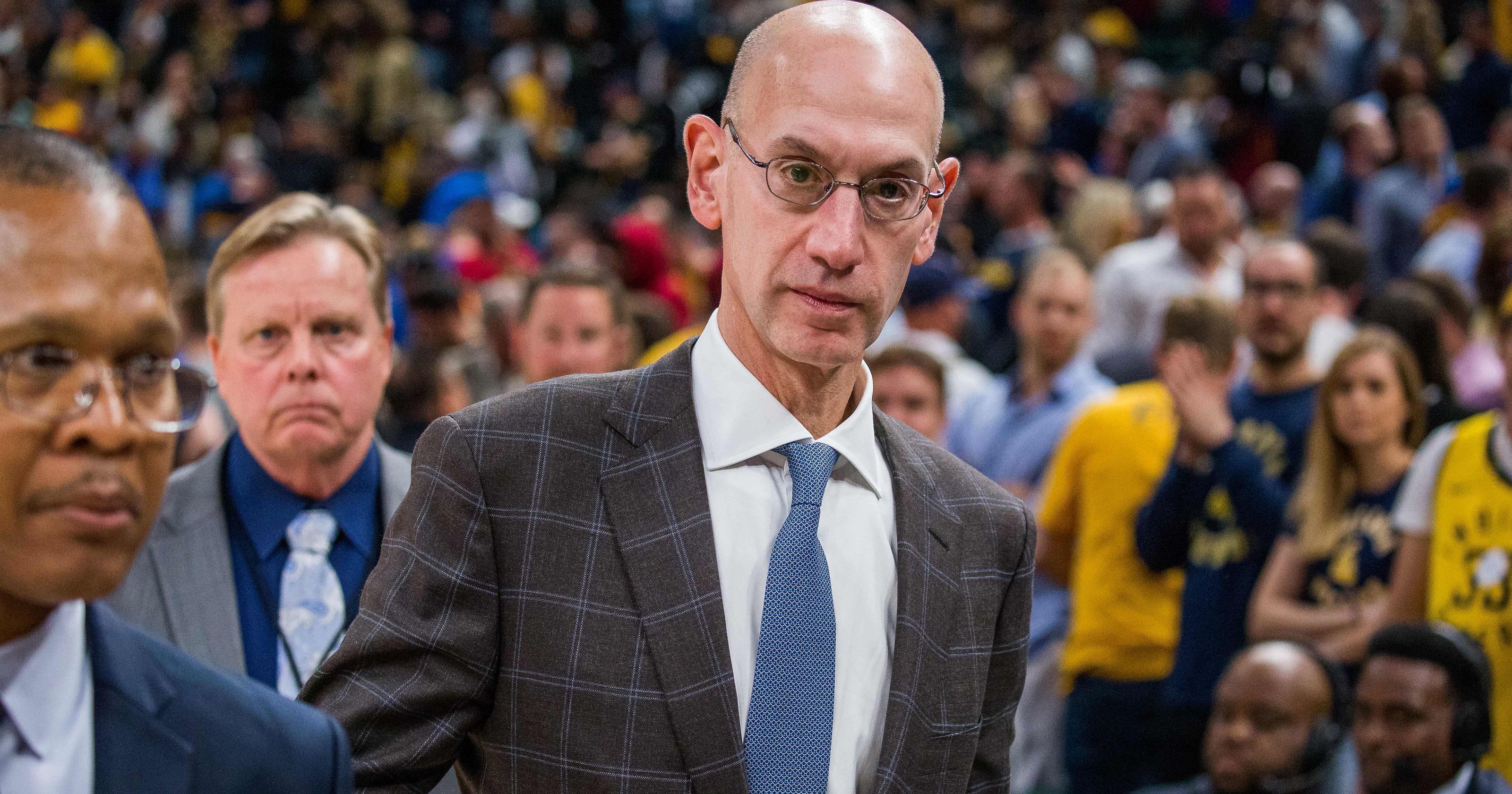 It will come as little surprise that Silver is on the show to talk about what he sees as the benefits to regulating the sports betting industry, while Hamrick will speak to the concerns he has about how legalized wagering could impact college sports.
Silver Says Legalization Minimizes Risks
Silver may be the best-known proponent of legalized betting in professional sports. Back in 2014, he penned an opinion piece for The New York Times in which he called for sports betting to be brought out of the shadows into a regulated space that would be safer for bettors and less likely to impact the integrity of games.
In early promotional materials for Sunday's episode of 60 Minutes, it appears that Silver will be making those same arguments to a general audience who might not be familiar with the talking points for and against sportsbooks.
"I think it decreases risk dramatically," Silver tells 60 Minutes reporter Jon Wertheim in the segment. "Because we have access to the betting information. I think when you have an underground business operating in the shadows, you have no idea what people are betting on your own events."
That – along with the revenue that can be generated by taxing sportsbooks – is usually seen as the most compelling argument in favor of legalized wagering. Silver will also talk about the benefits to sports leagues, who profit off the increased engagement of fans who place bets on games.
Hamrick Says ADs Are Worried
But the 60 Minutes segment will also spotlight at least one speaker who isn't happy about the rapid expansion of legal sports betting across the United States. Hamrick worries about the impact on college athletes, who are likely more vulnerable to gamblers who might want to influence the outcome of a contest.
"It's right in front of my face, Jon," Hamrick tells Wertheim in the promotional videos released by CBS. "And most athletic directors I've spoken with feel the same way…as more states legalize sports gambling, it'll affect more and more athletic directors."
While it remains to be seen just how strongly Hamrick comments will weigh on the piece, his tone is undoubtedly cautionary.
"It's gambling," Hamrick says. "It can be handled to a certain extent. But nobody can sit here and tell you that they can deal with this and be 100 percent clean…they can't."
The segment comes at an appropriate time for CBS. Starting on Thursday, the network is broadcasting the first weekend of NCAA Tournament action, with 96 games being played over the course of the first two rounds. According to the American Gaming Association, $8.5 billion will be wagered – both legally and illegally – on March Madness this year.