Costa Rica-based online sportsbooks 5Dimes told its American customers it will stop taking bets from the United States on Sept. 21, part of a change in strategy for the longstanding bookmaker.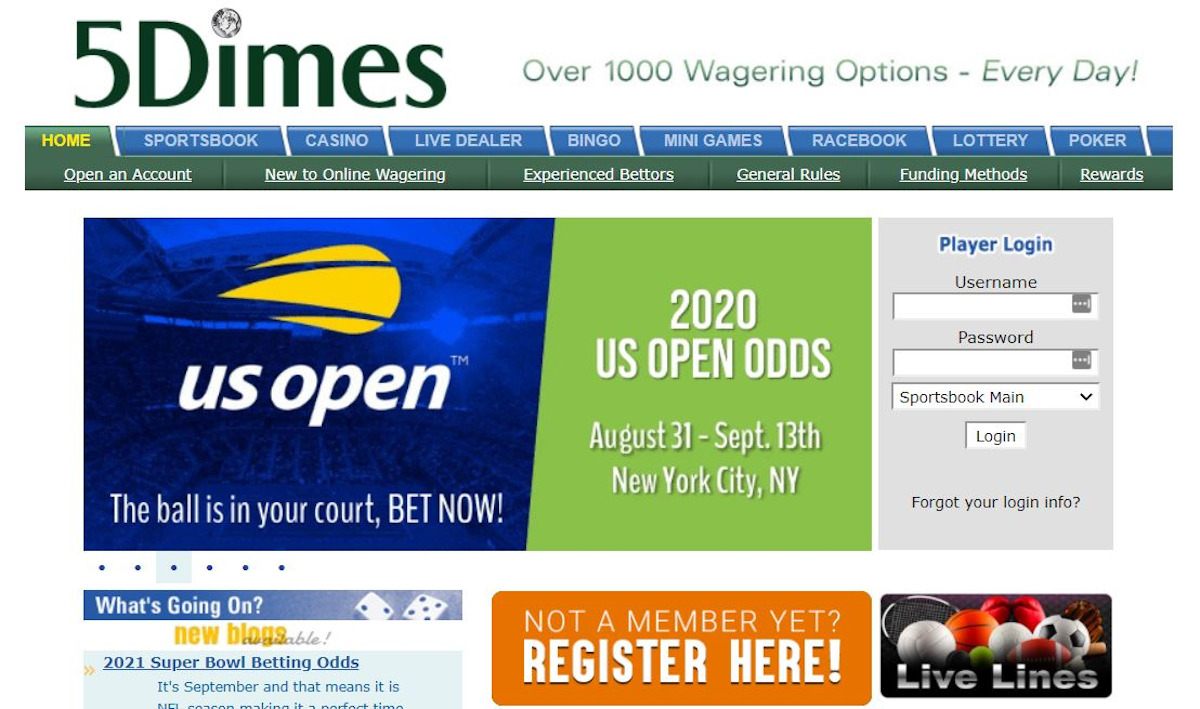 Customers can withdraw funds from their accounts up until Sept. 25, after which the money will be turned over to a third-party administrator who will attempt to get the money back to bettors.
5Dimes: 'Extraordinary Gaming Experiences' Coming Soon
The company hinted it would be changing its approach to the American sports betting market in the near future, and that this is its first step in that effort.
"5Dimes is excited to announce that it is embarking on a new business venture," the operator told customers in a notice. "With the evolving legal landscape in the United States, we want to take advantage of the opportunity to offer an improved online sports betting experience to our many US customers. In order to do this, we need to suspend temporarily our service of the US market so that we can launch our new operations with a fresh start."
The site suggests it still plans to service American customers in some capacity in the future.
"We wish we could tell you everything about our future plans, but for now, please stay tuned and know we will soon reward your loyalty with extraordinary gaming experiences," the notice read.
The most obvious possibility is that 5Dimes plans to apply for licenses in regulated US markets. Ending its unregulated offshore service would be a necessary step toward that goal.
An Uphill Battle for US Licenses
That doesn't mean shutting its current US operations will be sufficient to gain the trust of state regulators. Many states have resisted offering licenses to operators who provided sports betting, or even daily fantasy sports services, within their borders while those activities were unregulated or even considered illegal by authorities.
How difficult that has made the process has varied by state and operator. Illinois put companies like FanDuel and DraftKings in a "penalty box," forcing them to wait until after land-based operators starting offering sports betting to set up their sportsbooks in the state because of their prior DFS activities. Some states have punished the Stars Group because PokerStars operated in the United States after the Unlawful Internet Gambling Enforcement Act (UIGEA) went into effect, but the operator has joined the New Jersey and Pennsylvania markets.
5Dimes would likely face a more severe uphill battle. Launched in 1996, 5Dimes has offered online casino and sports betting services to Americans for nearly 24 years. The company may have a difficult time waving away that history to state regulators, not to mention competitors who may lobby against their inclusion in licensed markets.
Last September, Costa Rican authorities found 5Dimes founder William Sean Creighton dead in a cemetery in the town of Quepos. Four men had abducted Creighton after leaving the 5Dimes offices a year earlier.