Dustin Johnson won his first green jacket in 2020 and comes into Augusta National this weekend as the No. 1 ranked golfer in the world. That's more than enough to make him a co-favorite to win the tournament for the second year in a row when the Masters begins on Thursday.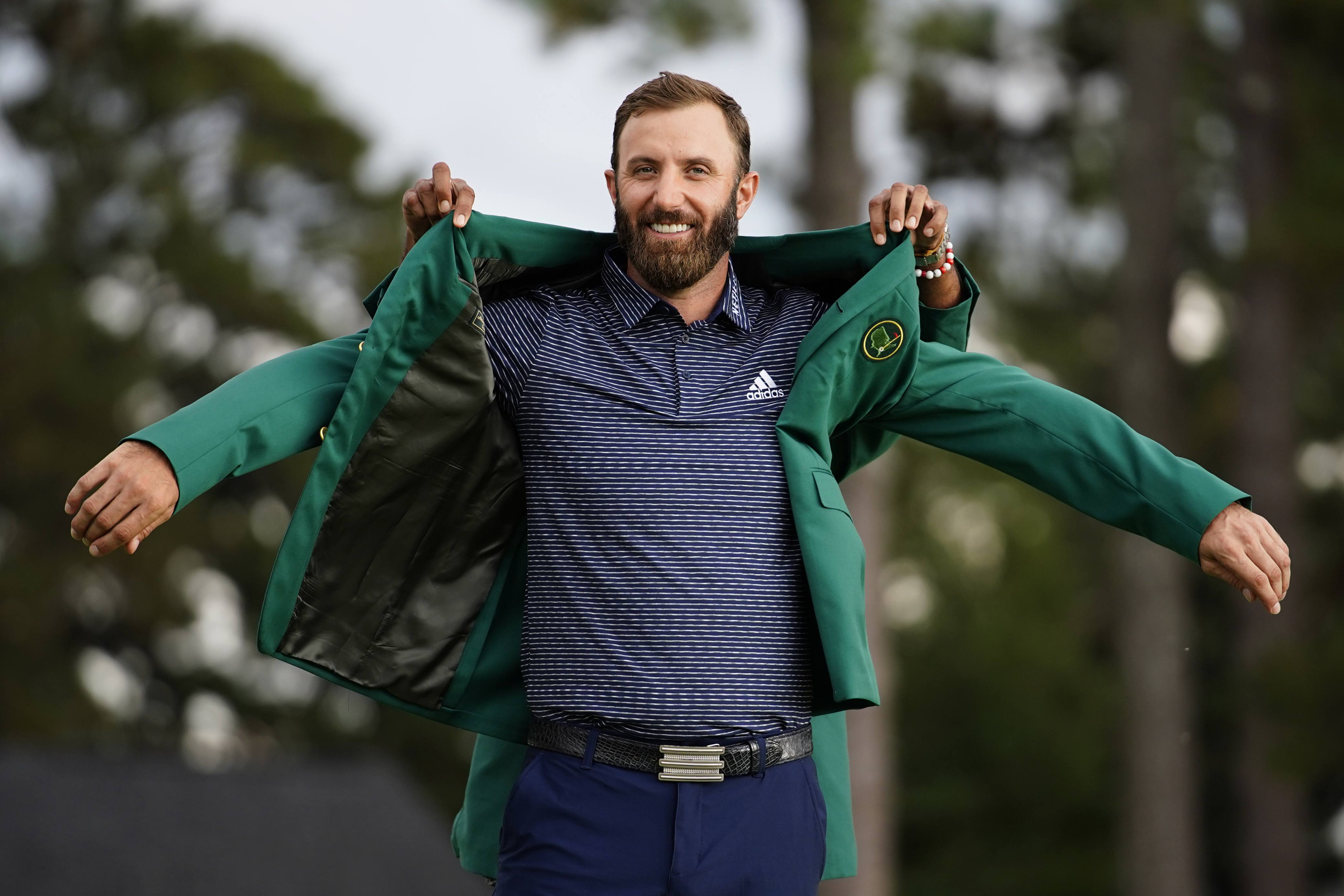 Bryson DeChambeau and Johnson share favorite status, according to FanDuel Sportsbook, which lists both golfers at +950 to win the Masters this weekend.
Johnson defends Masters title five months later
Johnson won the most recent Masters in November after organizers delayed the tournament due to the COVID-19 pandemic. That means he'll not only be trying to win for the second straight time at Augusta, but also the second consecutive major championship on tour.
"You always would dream about winning the Masters, but it was just a dream," Johnson told ESPN. "Never really thought it would come true, especially not as a kid. It's pretty cool, though, when your dreams do come true."
Johnson comes in as an obvious and deserving favorite, but he'll face lots of competition over the weekend. DeChambeau failed to make much noise in November – he finished 18 shots behind Johnson – but is already looking at how he can overpower Augusta to win his first Masters title. That said, he also recognizes that distance alone won't win a green jacket.
"There are certain holes out here where length does help tremendously," DeChambeau told reporters. "The most important thing about Augusta National is, it doesn't test just the driving. It tests your second shots, it tests the third shot. I think that's what's so special about here is that you have to have every facet of your game working really, really well."
Still, DeChambeau plans to do everything he can to take advantage of his power game. That includes pulling out a 4.5-degree face on his Cobra RadSpeed driver.
"Definitely what I've seen on the driving range and what I've seen the last week in practice, there's some tremendous benefits to it," DeChambeau said on Tuesday.
Spieth returns to form with Texas Open win
Justin Thomas (+1100) and Jon Rahm (+1200) also enter the Masters as clear contenders to win this weekend. But much of the attention is focused on Jordan Spieth, who won the Valero Texas Open on Sunday to claim his first tour victory since 2017.
FanDuel rates the in-form Spieth as a +1200 pick to win the Masters.
---
2021 Masters Odds (via FanDuel Sportsbook)
Dustin Johnson: +950
Bryson DeChambeau: +950
Justin Thomas: +1100
Jon Rahm: +1200
Jordan Spieth: +1200
Rory McIlroy: +1900
Patrick Cantlay: +2200
Xander Schauffele: +2500
Brooks Koepka: +2800
Collin Morikawa: +2900
Patrick Reed: +3200
Paul Casey: +3500
Tony Finau: +3500
Cameron Smith: +3700
Daniel Berger: +3700
Viktor Hovland: +3700
---
"When you're coming in form, it's a good feeling when you arrive here, and I've had that a few times," Spieth told ESPN after arriving at Augusta. "I love being here. I love being on the grounds. It's my favorite tournament in the world. I've expressed that many times here."
The victory in Texas moved Spieth up to 38th in the world rankings from 53rd the prior week. He began the year ranked 82nd.
The top five contenders have separated themselves from the pack at the Masters, at least according to FanDuel. After that group, Rory McIlroy possesses the shortest odds at +1900, followed by Patrick Cantlay (+2200) and Xander Schauffele (+2500).