Tennis Australia CEO Craig Tiley said Wednesday that the 2021 Australian Open is in jeopardy due to the COVID-19 pandemic, though the tournament currently remains on the schedule for next January.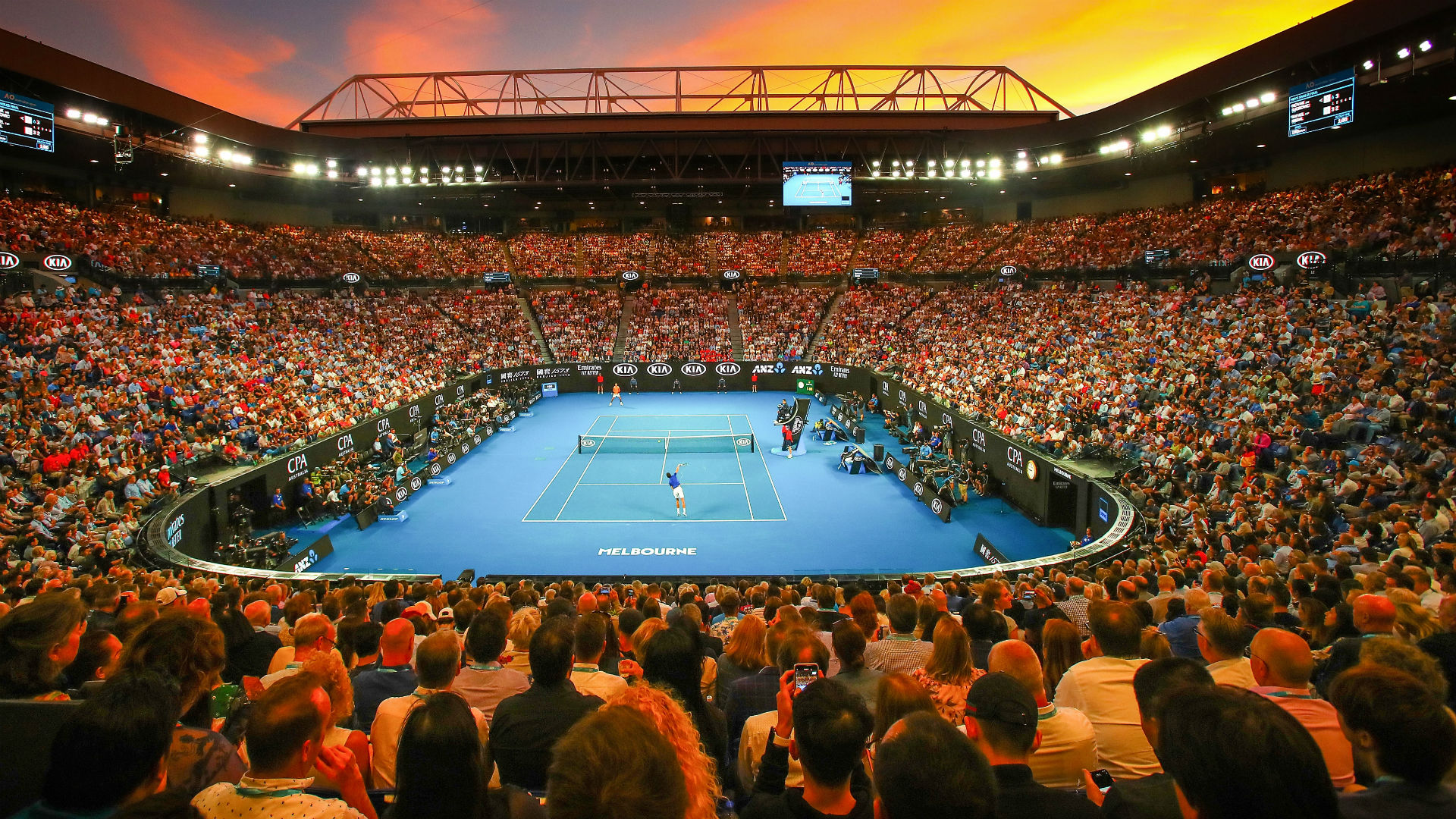 Tiley told the Australian Associated Press that if the tournament goes forward, it will almost certainly do so without fans from foreign countries in attendance.
Four Scenarios in Play
According to Tiley, organizers are currently modeling four different scenarios for the Australian Open.
"Worst-case scenario is no AO," Tiley said. "Our best-case scenario at this point is having an AO with players that we can get in here with quarantining techniques and Australian-only fans."
Australia has seen fewer than 7,000 confirmed cases of COVID-19 in the country, with 96 deaths. The nation appears likely to loosen restrictions on business and social distancing in the near future.
But even if Australia doesn't suffer the worst of the coronavirus pandemic, it may still prove difficult to stage a global tournament with players from around the world. That's why the Australian Open is planning for a variety of scenarios, Tiley says.
"We've modeled the times we have to make decisions, dates we have to make decisions, who it impacts, how it's going to impact them," Tiley said. "We've done that for 670 staff. We've done that for all our partners – our media partners, our sponsors and for all the governments and places we rent facilities. And now we're working on the international playing group and getting them to understand what each of those scenarios are and what it means for them and how we can action it."
While four scenarios are on the table, the Tennis Channel's Jon Wertheim suggested that the 2021 Australian Open is more likely than not to go forward in some form.
"I got a text from someone in Australia who was worried people were running with the story that there wouldn't be an Australian Open in 2021," Wertheim said on Tennis Channel Live. "I was told that was one of four scenarios, that is the worst scenario, and also the least likely."
Organizers Postpone, Cancel Grand Slams Due to Pandemic
Both the ATP and the WTA have suspended all tournaments through at least mid-July. The two tours, along with the International Tennis Federation and the organizers of the four Grand Slam events, are establishing a fund to aid lower-ranked players who rely on tournament winnings to survive.
The Australian Open was the only Grand Slam event to go forward as planned so far in 2020. French Open organizers have delayed their event until September, while Wimbledon canceled its grass-court event.
The US Open remains scheduled for late summer, with organizers expected to make a decision on the fate of the tournament next month. The USTA is considering a variety of contingency plans, including moving the event to Indian Wells in November.