Scouts project that Argentina's Leandro Bolmaro, who played for Barcelona in Spain's top league, will be drafted late in the opening round of the 2020 NBA Draft.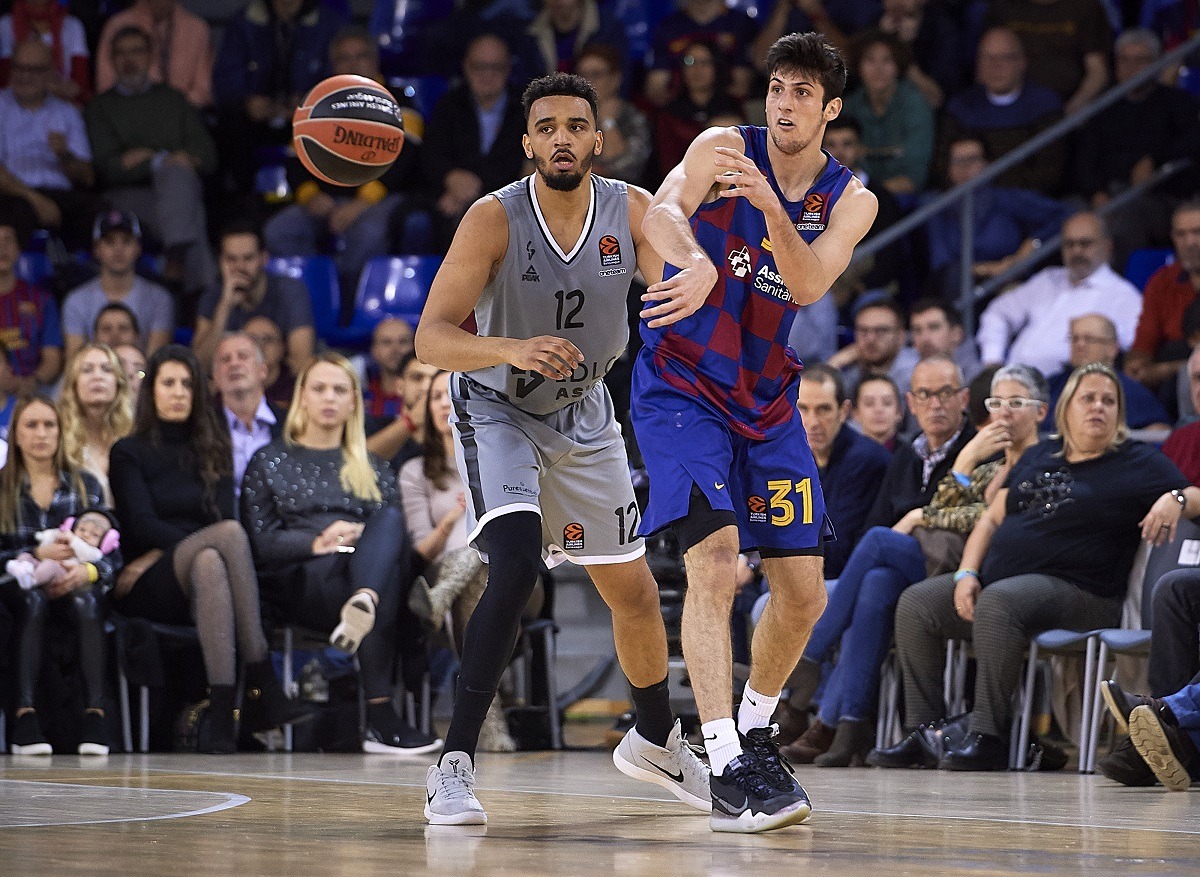 Bolmaro, 19, played for FC Barcelona for the past two seasons. He spent his first season with Barcelona in the third division. This past season, he split time between Barcelona and their B squad.
Bolmaro is considered the best player from South America in the upcoming draft. He certainly needs more time to develop, but he's shown flashes of brilliance, which is why scouts estimate he will go late in the first round.
2020 NBA Draft – Top International Players
Deni Avdija (Israel)
Killian Hayes (France)
Theo Maledon (France)
Leandro Bolmaro (Argentina)
Aleksej Pokusevski (Greece)
Amar Sylla (Senegal)
Abdoulaye N'doye (France)
Paul Eboua (Cameroon)
This year's upcoming NBA Draft features three strong prospects out of France including Killian Hayes, Theo Maledon, and Abdoulaye N'doye.
Deni Avdija from Israel saw his draft stock rise in recent weeks. The consensus in many mock drafts is that Avdija upgraded to a lottery pick, going somewhere in the top 5.
ESPN ranked Bolmaro as #35 overall in their Top 100 prospects for the 2020 NBA Draft.
Scouting Report: Leandro Bolmaro
Bolmaro, a 6-foot-7 small forward, started playing pro ball in Argentina at age 16. Calling him the next Manu Ginobli would be a lazy comparison. However, many scouts mention Bolmaro in the same breath as the legend from the San Antonio Spurs.
Bolmaro exhibited superior passing skills since his earliest days on the big stage in Argentina. He quickly outgrew Argentina and headed to Europe to play in the rough-and-tough Spanish league.
Balmaro led Argentina to a runner-up finish in the 2017 U17 FIBA South America Championships. He led Argentina in scoring and earned a spot on the all-tournament team.
Bolmaro can score when he puts the ball on the floor, and he's got an uncanny ability to knock down mid-range jumpers. However, his long-range shooting is erratic. He averaged less than 30% on treys over the past two seasons in Barcelona.
If anyone can get Balmaro's shot back on track, it's Brad Stevens from the Boston Celtics. The Celtics have enough picks that they can afford to take a flier on Balmaro as a work in progress. Plus, Stevens loves guys that show versatility, and anyone who plays multiple positions. At the least, Balmaro looks like a 3-and-D player who can become a 3-point specialist and defensive stopper.
"Bolmaro's defensive upside would be well-utilized by Stevens as well," wrote Chris Grenham in Forbes. "His size, good footwork, feel for the game, and energy would allow him to make an impact on defense almost immediately. The Celtics would have the luxury of taking their time with his development, something that could really benefit Bolmaro's NBA longevity."
Other scouts see Bolmaro in a similar point-forward role like Dallas Mavericks wunderkind Luka Doncic.