The 77th Golden Globes, hosted by the Hollywood Foreign Press, will take place at the Beverly Hilton in Beverly Hills on Sunday evening. The "Irishman" by Martin Scorsese is the current betting favorite to win a 2020 Golden Globe for Best Picture in the drama category at 1/2 odds according to William Hill.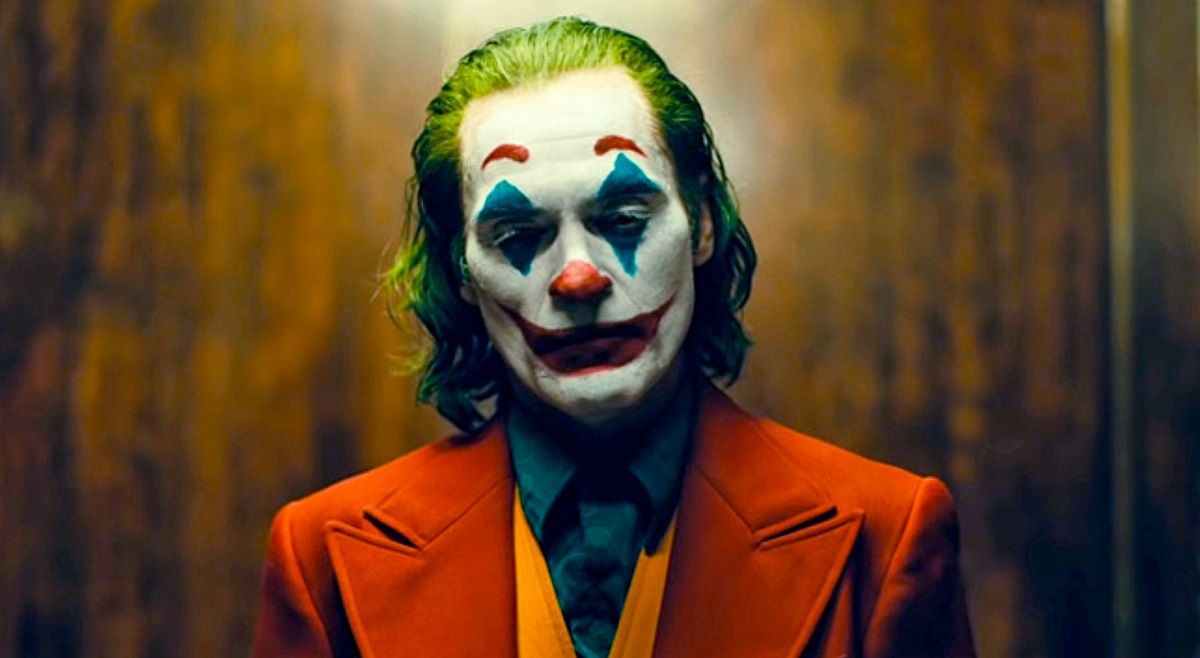 Comedian and hip-hop artist, Awkwafina, is also a big favorite to win a Golden Globe for best actress in a musical or comedy for role in "The Farewell". Joaquin Phoenix is no stranger to haunting roles, but his bone-chilling performance in the Joker origin story made him the inside favorite to win a Golden Globe for best actor in a drama at 1/4 odds.
Best Picture: A Hitman, WWI, Divorce, Popes, Old Hollywood
Scorsese's "The Irishman" is in good company this year in the drama category along with "Marriage Story" (directed by Noah Baumbach), "1917" (directed by Sam Mendes), "Joker" (directed by Todd Philips), and "The Two Popes" (directed by Fernando Meirelles).
BEST PICTURE (DRAMA) ODDS
The Irishman 1/2
Marriage Story 5/2
1917 8/1
Joker 9/1
The Two Popes 20/1

BEST PICTURE (MUSICAL/COMEDY) ODDS
Once Upon a Time in Hollywood 1/8
Jojo Rabbit 6/1
Knives Out 10/1
Dolemite Is My Name 16/1
Rocketman 16/1
In the musical or comedy category for Best Picture, "Once Upon a Time… in Hollywood" by Quentin Tarantino is a heavy favorite to earn a Golden Globe win at 1/8 odds.
Eddie Murphy made a triumphant comeback in "Dolemite Is My Name", which is one of the long shots on the board in Best Picture (Musical or Comedy). Tarantino's "One Upon A Time in Hollywood" looks like it will be tough to beat out, even though there are a couple of excellent other comedies such as "Jojo Rabbit" (directed by Taika Waititi), "Knives Out" (directed by Rian Johnson), and Elton John's bio pic slash musical, "Rocketman" (directed by Dexter Fletcher).
Best Director: Marty, Sam, Todd, Bong, Quentin
The Hollywood Foreign Press has two categories for best film, but there's only one Golden Globe award for best director. Bong Joon-Ho directed "Parasite", a Korean language film and dark comedy about a poor family that schemes to become employed by a very wealthy family. Joon-Ho's film has been getting raves internationally. Parasite became the first Korean film to win the coveted Palme d'Or at the Cannes Film Festival last May. Joon-Ho is even money to win best director over a couple of Hollywood heavyweight.
BEST DIRECTOR ODDS
Bong Joon-Ho 1/1
Martin Scorsese 11/8
Quentin Tarantino 11/4
Sam Mendes 15/2
Todd Phillips 14/1
Scorsese and Tarantino both received Golden Globe directing nominations this year. They're both favorites to win best director at the Oscars in a couple of months. For now, they're chasing Joon-Ho.
Sam Mendes won an Oscar and Golden Globe for directing "American Beauty" in 1999. His latest World War I epic, "1917", received a nomination for best picture as well as a nod for best director.
Todd Phillips spent the earliest part of his career filming documentaries including "Bittersweet Motel" about the jamband Phish. He hit the comedy big time with the "Hangover" franchise. He explored the extreme dark side of the DC Comics world with the "Joker" origin story. Phillips is a long shot to win best director at 14/1 odds.
Best Actor: Phoenix, Driver, Murphy, DiCaprio
Joaquin Phoenix unleashed a horrifying and disturbing performance as a struggling stand-up comic who slowly goes off the rails and eventually transforms into the Joker. Phoenix is the huge favorite to win the Golden Globe at 1/4 odds.
Adam Driver hit a home run as a Broadway theater director stuck in the middle of an ugly divorce in "Marriage Story". He's the second favorite on the board at 4/1 but it seems like this category if Phoenix's to lose. The rest of the nominees in the drama category includes Antonio Banderas ("Pain and Glory"), Jonathan Pryce ("The Two Popes"), and Christian Bale ("Ford vs Ferrari").
BEST ACTOR (DRAMA) ODDS
Joaquin Phoenix 1/4
Adam Driver 4/1
Antonio Banderas 10/1
Jonathan Pryce 16/1
Christian Bale 16/1

BEST ACTOR (MUSICAL/COMEDY) ODDS
Eddie Murphy 1/1
Leonardo DiCaprio 3/2
Taron Egerton 5/1
Daniel Craig 12/1
Roman Griffin Davis 20/1
Eddie Murphy crushed his role as comedian Rudy Ray Moore, who created the blaxploitation film character Dolemite in the mid-1970s. Murphy is currently even money to win a Golden Globe according to William Hill.
Leonardo DiCaprio played a sympathetic and somewhat pathetic washed-up TV actor in the late 1960s in "Once Upon a Time in Hollywood". DiCaprio is the second highest favorite on the board for the Best Actor in a musical or comedy category.
Daniel Craig is most known for his posh accent as 007 in James Bond films. In "Knives Out", Craig nailed a southern accent as a detective trying to solve a murder.
Roman Griffin Davis, 12, is the youngest nominee in all of the leading actor/actress categories. He pulled off a stunning role in "Jojo Rabbit" as a confused young German boy in the early days of World War II, who conjured up Adolph Hitler as his imaginary friend.
Best Actress: Zellwegger, Awkwafina, Johansson
Renee Zellwegger is the runaway favorite to win a Golden Globe for best actress in the drama category for her role as a washed-up, pill-addled Judy Garland in "Judy". Zellwegger is 1/3 odds to win the Golden Globe.
Scarlett Johansson is the second favorite in the drama category in "Marriage Story". She plays an actress with a young son that divorces her self-absorbed husband.
The rest of the Golden Globe nominees in the drama category include Charlies Theron (Bombshell), Cynthia Erivo (Harriet), and Saoirse Ronan (Little Women).
BEST ACTRESS (DRAMA) ODDS
Renee Zellweger 1/3
Scarlett Johansson 11/4
Charlize Theron 10/1
Cynthia Erivo 18/1
Saoirse Ronan 22/1

BEST ACTRESS (MUSICAL/COMEDY) ODDS
Awkwafina 1/4
Ana de Armas 4/1
Beanie Feldstein 12/1
Emma Thompson 16/1
Cate Blanchett 22/1
Comedian and hip-hop performer, Awkwafina, is the big favorite to win in the musical/comedy category with her role in "The Farewell". She's 1/4 odds to win the 2020 Golden Globe over her other nominees that includes Ana de Armas ("Knives Out"), Beanie Feldstein ("Booksmart"), Emma Thompson ("Late Night"), and Cate Blanchett ("Where'd You Go, Bernadette? ").