Suspicious betting patterns for the Best Director category at Sunday's Academy Awards caused some New Jersey and internet sportsbook operators to believe there might've been advanced knowledge about who would win. It turned out to be much ado about nothing, but not before some sportsbooks had taken the category off their board, and even refunded those who had made earlier bets.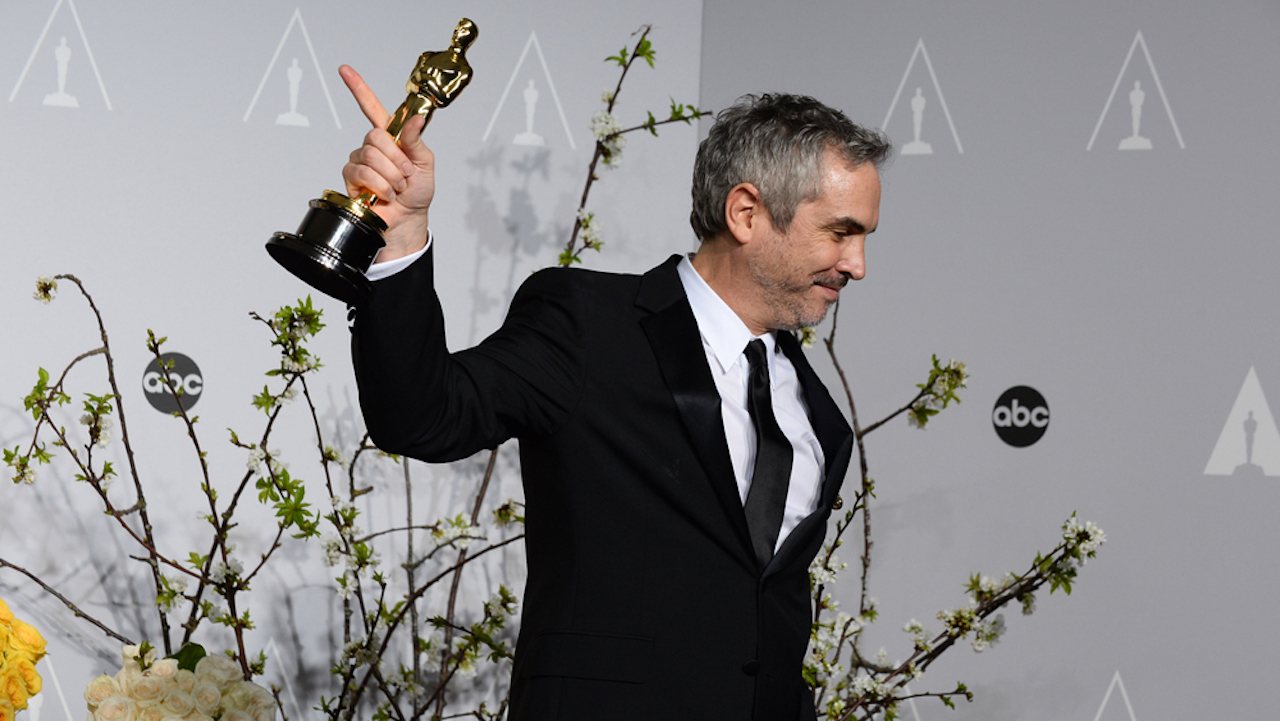 The unusual betting began a day before the ceremony, when the odds on "The Favourite" director Yorgos Lanthimos began to plummet after heavy amounts of wagering were put on him. Before Saturday Lanthimos was around a 50/1 longshot to win the category. "Roma" director Alfonso Cuaron was the favorite at -2000.
By Saturday, however, Lanthimos started moving up the board, while Cuaron began to slip. Lanthimos went to 20/1 by Saturday, while Cuaron dropped to -1800.
Sunday afternoon the odds shifted dramatically, as social media was abuzz about possible insider knowledge to the winner of the best director category. Lanthimos saw his odds go from 20/1 to about 3/1 an hour before the ceremony began. Conversely, Cuaron dropped as low as -200 in the same time frame.
Suspended Bet Criticized
In response to the one-sided betting some sportsbooks took Lanthimos off the board, and others refunded bettors who had made bets on the director. Fan Duel who operates a sportsbook and mobile app in New Jersey took the prop bet off the board, tweeting, "w/a flurry of similar bets coming in amongst many books."
A few sites refunded bettors who had placed a wager on Lanthimos. This incurred the wrath of some oddsmakers, who said the move was unprofessional.
Sportsbook brand manager Dave Mason Betonline.ag posted on Twitter that they would not refund bets.
"Just to be clear we are 100% honoring this Yorgos bet. Win or lose. Seems like lots of credit shops canceling," Mason tweeted.
Books Get Last Laugh
Apparently the inside information many were relying on for the wager was a college student at either Penn State or the University of Rhode Island who had a parent that was an Academy member. The story started to make the rounds on social media, and some thought they saw an opportunity for an edge.
It turns out this was more myth than fact, and the sportsbooks cleaned up on all the late money coming in on Lanthimos. Cuaron won the award.
Mason tweeted a message for those operators that refunded money, or pulled the bet off the board.
"Hoping yorgos loses not only b/c we need the field big time but so the books who no actioned his bets solely based on rumors take it in the arse," Mason wrote.
Pat Morrow, head oddsmaker for Bovada had a more humorous take on the whole situation.
"A Sunday in late Feb should be relaxing. Sleep in. Spend time with the wife. Make up for all those football weekends in the fall. Well that all went to (expletive) when our special events trader called me and told me we lose 7 figures on some fella named Yorgos winning best director," Morrow tweeted.