March Madness will come to an end with the 2019 men's college basketball championship game at US Bank Stadium in Minneapolis, Minnesota on Monday night with #3 Texas Tech vs. #1 Virginia.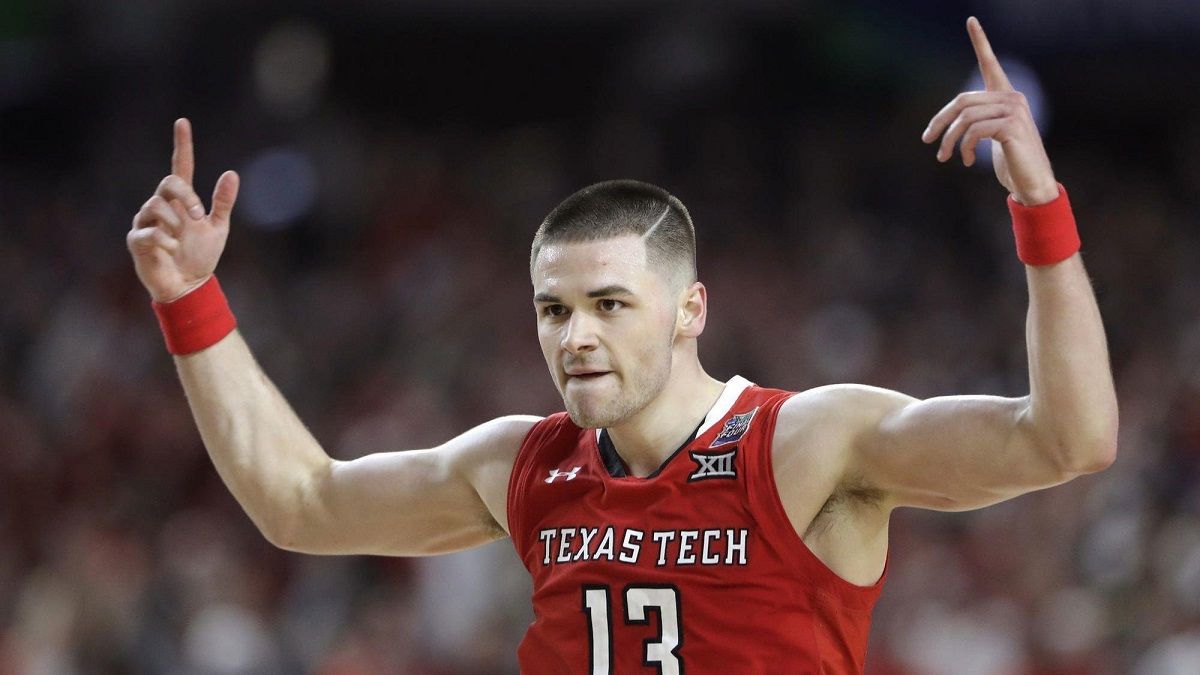 Neither school has won a championship in men's college basketball. Texas Tech, primarily a football school out of the Big 12, is appearing in its first Final Four. Virginia appeared in the Final Four twice in the early 1980s during the Ralph Sampson days. However, the Cavaliers are seeking their first title.
Two of the top defensive teams in the nation facing each other. Virginia boasts the top-ranked defense allowing only 55.5 points per game. Texas Tech's frantic defense allowed 58.8 points per game this season. The Raiders held four March Madness opponents to 58 points or fewer, including high-scoring Gonzaga.
The oddsmakers opened the over/under at 119 points, which has since dropped nearly two points.
#1 Virginia (34-3) vs. #3 Texas Tech (31-6)
Tip-Off: 6:20pm PT, Monday April 8, 2019
Location: US Bank Stadium, Minneapolis, MN
Point Spread: UVA -1
Over/Under: 117.5
Virginia lost only three games this season, with two of them against Duke. The Cavs lost to a red-hot Florida State in the ACC Tournament, but have since won five straight in March Madness. Virginia defeated #16 Gardner-Webb, #9 Oklahoma, #12 Oregon, #3 Purdue, and #5 Auburn to reach the finals.
Texas Tech knocked off #14 Northern Kentucky, #6 Buffalo, #2 Michigan, #1 Gonzaga, and #2 Michigan State. The victories against the top two teams from the Big Ten — Michigan and Michigan State — are the most-impressive wins by a combined 29 points.
Matt Mooney the Unsung Hero of Texas Tech
Texas Tech beat Michigan State with two bad games from two of their best scorers. Jarrett Culver went 3-for-12 and missed three free throws, but still scored 10 points in the Final Four. Michigan State's defense held Davidi Moretti to five points on only six shots all game.
Matt Mooney became the hero of the day for Tech. The grad transfer who washed out of the Air Force and almost transferred to Northwestern, ended up a perfect fit for Chris Beard in Lubbock.
Mooney, a 6-foot-3 guard, averaged 11.2 points per game this season, but he doubled his typical output and dropped 22 points on Michigan State. He finished 4-for-8 from downtown and hit several decisive treys down the stretch to help the Raiders pull away from Tom Izzo's squad.
Mooney gives Tech an extra offensive weapon if Virginia shuts down Moretti and Culver again. Culver is the guy who does everything for Tech on both ends of the court. He leads the Raiders with 18.5 points, 6.3 rebounds, and 3.7 assists per game. Culver usually has good shot selection, but his weakness has been from three-point range. He is 4-for-20 from beyond the arc in his last four games when he is typically a 33 percent shooter from downtown.
Tech's relentless and swarming defense creates problems for every opponent. Virginia is the type of team that will make you fight for every basket. They don't score a lot of points, but have enough sharpshooters on the roster that they can trim a big lead quickly. Tech's perimeter defense against Guy, Jerome, and Hunter will be an interesting match up.
Can confirm, Matt Mooney is feeling it. pic.twitter.com/BkW28emfNc

— CBS Sports (@CBSSports) March 30, 2019
Tonny Bennett and Virginia from Busto to Championship
The Cavs paid their dues this season battling Duke and North Carolina for the top of the ACC. All of those difficult conference games paid off with a berth in the championship game.
Virginia has been on a mission this year after last year's embarrassing loss to #16 seed UMBC. The Cavs locked up their first Final Four in the Tony Bennett era and now they are one win a way for the school's first hoops crown.
Virginia needs a big game from their best player, De'Andre Hunter, if they expect to cut down the nets. For most of the year, pundits projected Hunter as high as a Top 5 pick, but since then his draft stock slowly declining during unmemorable games in March Madness. Ja Morant, Coby White, Carsten Edwards, and Cassius Winston all saw their draft stock skyrocket after top performances in the tournament. Hunter has the chance to save his best game for the finale.
Hunter is one of the three primary scorers for Virginia with junior guards Kyle Guy and Ty Jerome. They average approximately 15 points each and account for 62 percent of their total offense. Hunter had subpar games against Oklahoma, Oregon, and Purdue. He chipped in 14 points in the Final Four, but his performance went under the radar after the controversial foul call on Kyle Guy.