Pittsburgh Steelers president Art Rooney II says that the team expects to see superstar running back Le'Veon Bell report to the team sometime next week after missing the first 10 weeks of the season.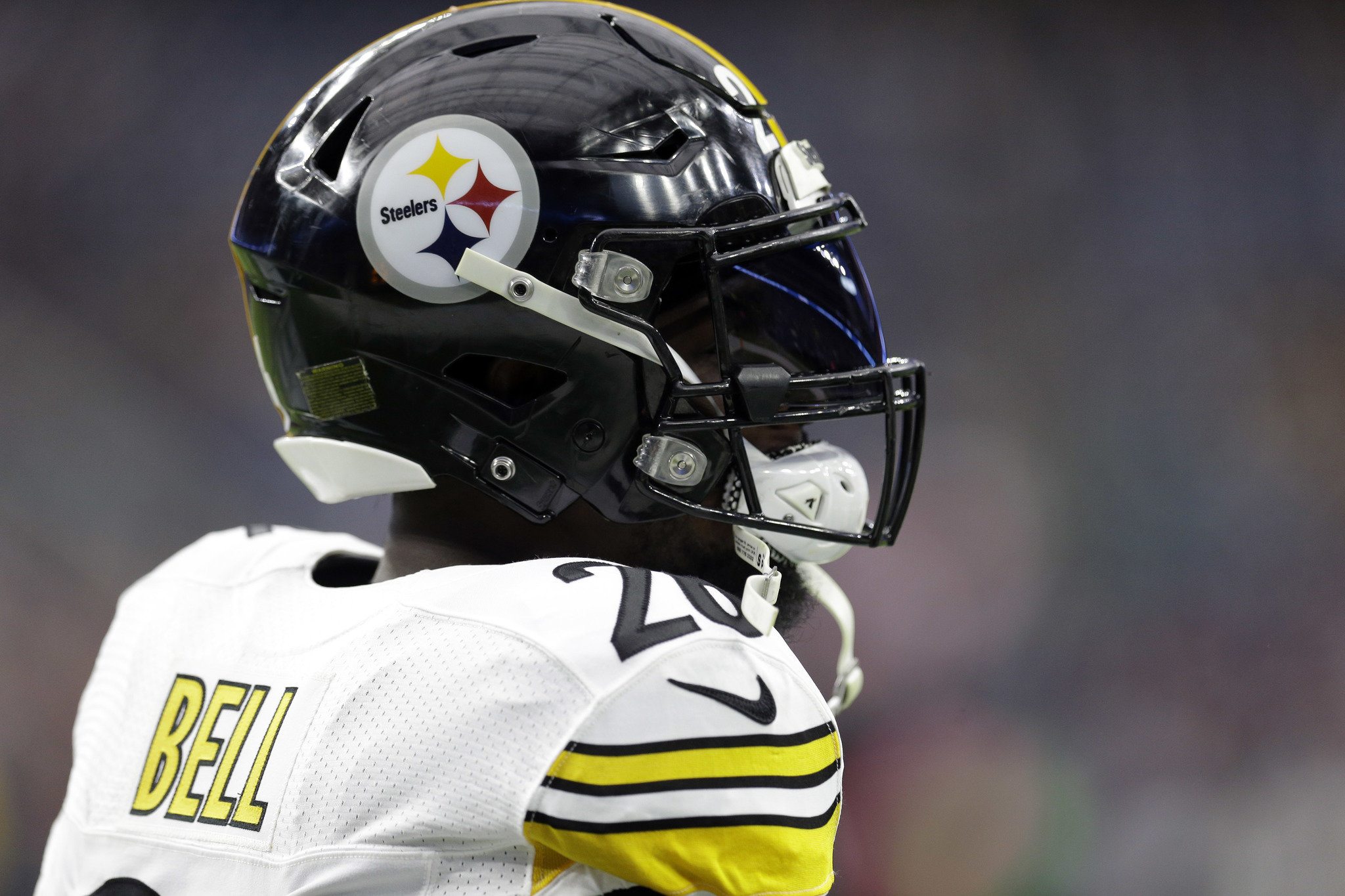 Rooney made the comments on Sirius XM Thursday before the Steelers routed the Carolina Panthers 52-21 to extend the team's winning streak to five games.
Bell Nearing Deadline to Play This Season
Bell must return to the team by Tuesday if he doesn't want to forfeit his entire 2018 season. The Steelers have been waiting on Bell to sign his $14.5 million franchise tag, while the running back has resisted, in part to protect his health ahead of what he hopes will be a move into free agency in the coming offseason.
Bell has made appearances in Pittsburgh this week, though it is unclear whether or not he has made any contact with the Steelers organization yet.
"I don't know what his plans are, but I would say that at this point we expect him to come back next week," said Rooney. "We know he's back in Pittsburgh, so we're hoping to have some communications with him over the weekend."
Earlier this week, Bell also added intrigue to the situation through a couple of cryptic, upside down tweets that responded to criticism about his decision to hold out for so long.
??????? uo ??????? s'???? &???s?u?? ??? u?????q p??? ??d??s ?sn? o? ???? ??? ???? ?'uop ??do?d ?so? ?nq???op p'no? ???? ?'us? s??? ?q??? ?sn???q suo?s???p ?? ??o ?? ?bpn? ?'uop???bu?op ?'? ???? ?noq? p????o? & ???? ?? uo uo?u?do u? s?? ?poq????? ?noq? ?sn?

— Le'Veon Bell (@LeVeonBell) November 7, 2018
?u?od ?? p??o?d ??'no? 'bu???s ?'? ???? ?no ??nb?? o? ???? ??? bu?pu?? ?????? ??'no? ?? os?????po???d 's???d ?? ?o ?s?? ??? pu? '?????? '???s?? ?o? ??b?? s? ??????q ? ???? ?o? bu?z?bo?od? ?ou ?'?

— Le'Veon Bell (@LeVeonBell) November 7, 2018
"Just about everybody has an opinion on my life & worried about what I'm doing," Bell wrote in the tweets. "I'm not apologizing for what I believe is right for myself, family, and the rest of my peers, period."
Conner Injury Adds Urgency to Bell's Return
The Steelers have been red hot during their winning streak, and the play of running back James Conner had started to leave many fans feeling as though maybe the team didn't need Bell as badly as it once thought. Connor has scored 11 touchdowns and gained 1,158 yards for Pittsburgh over their first nine games.
But in the fourth quarter of Thursday's win, Conner suffered an injury that caused him to be placed in the league's concussion protocol, leaving his future availability in question.
"He's in the protocol," Steelers head coach Mike Tomlin told reporters after the game. "I don't know to what extent. I am sure we will have more information for you next time we come together."
That means that the Steelers could need Bell more than ever, with at least one player admitting after Thursday's victory that he could only help the team as they continue their playoff push.
"We have stuff rolling as a unit right now, but Le'Veon is such a great player," tight end Jesse James told reporters after the game. "We've seen what he's done in his previous years. We know what he's capable of, but you got to play one day at a time."
After a slow start, the Steelers have turned around their season with the five-game winning streak, and now stand atop the AFC North division with a 6-2-1 record. Oddsmakers are now listing Pittsburgh among the primary contenders to win the Super Bowl this season, with William Hill posting the Steelers at 10/1 to earn the championship. The Los Angeles Rams (7/2) are currently the Super Bowl favorites, ahead of the New England Patriots( 5/1), New Orleans Saints (11/2) and Kansas City Chiefs (11/2).