There are some teams that seem to always underperform, and college football week 7 has given bettors a chance to exploit some lower than expected odds, despite the teams being double-digit favorites.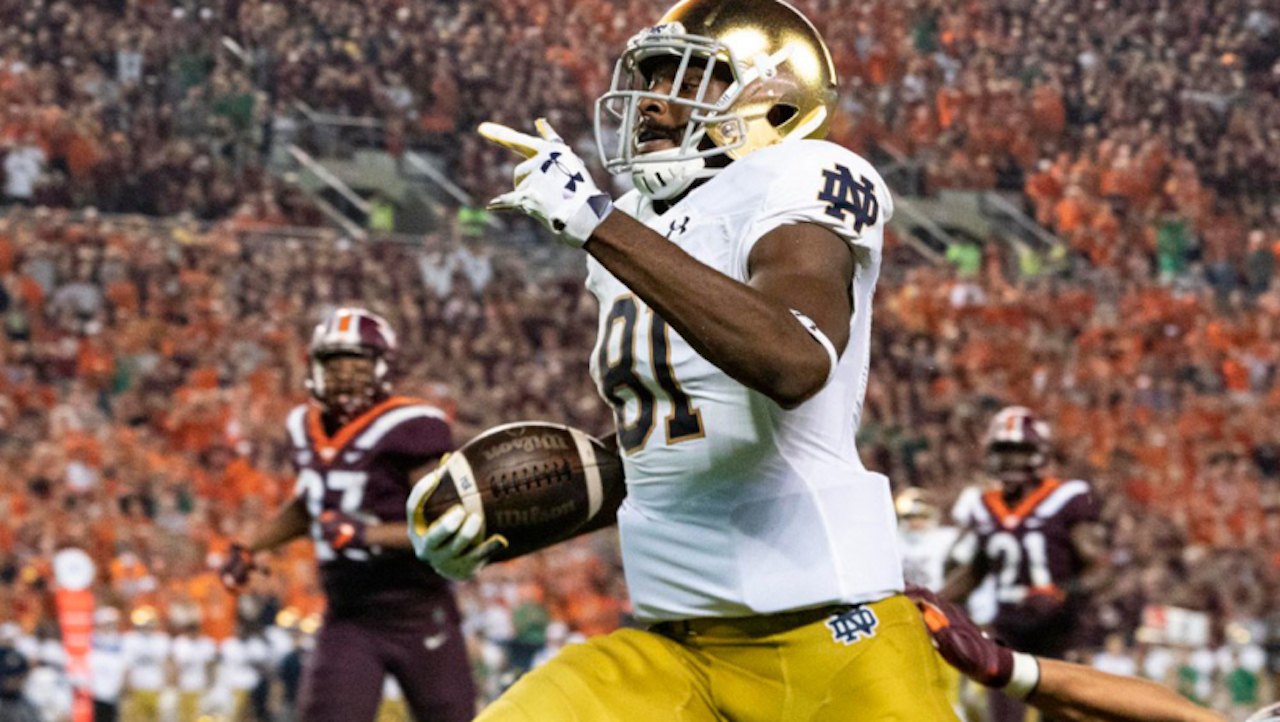 Giving away double-digit points is always a concern, but with these teams, like UNLV and Pitt, they always seem to disappoint. This Saturday provides gamblers an opportunity to take advantage of their ineptitude.
Below are five bets that have three teams with big spreads that should cover, as well as an upset special.
1. UNLV (+27) at Utah State
UNLV is in a freefall after getting trounced last week by New Mexico, 50-14, despite being 8.5-point favorites. The team is 2-3, and is also 2-3 against the spread.
If UNLV got beat by 36 to a team they were favored to beat, what chance do they have against a much stronger Aggies team, which has wins against BYU on the road and Air Force?
Very little we believe. Besides Utah State is 5-0 ATS.
Take Utah State and give away the points.
2. Pittsburgh (+21) at Notre Dame
This game opened at 21, and slipped a half point at some places, giving those who think the Panthers can cover an edge. Pitt has been awful ATS, going 2-4. They have lost by 45 at home to Penn State, and 31 to Central Florida on the road. The 21 points seems like a bargain for a team on the road facing the No. 5 team in the country.
The Fighting Irish are in the conversation for the College Football Playoffs, and they want to stay there. Expect them to pour it on a hapless Pitt team.
Take Notre Dame and give away the points.
3. Nebraska (+5.5) at Northwestern
The Wildcats are usually good for one upset a season and last week they got it, defeating Michigan State on the road, 29-19.
This week they host a struggling Nebraska team that has many of the alums wondering why the university spent all that money on coach Scott Frost.
The Cornhuskers are 0-5, losing their last three by 46, 14, and 17 points. Is 5.5 points enough against Northwestern? We don't think so.
Take Northwestern and give away the points.
4. Central Florida (-4.5) at Memphis
The No. 10 Knights are doing their usual regular-season romp against opponents, both in and out of conference. Saturday they go on the road to Memphis, giving away a measly 4.5 points.
You would think that is a steal, but UCF has only played one road game this season, its opener against Connecticut, winning 56-17.
Memphis is not the Huskies, and will play the Knights tough, like they did in the conference championship last year, nearly upsetting UCF. We think this has good value as a moneyline bet at +175.
Take Memphis and the points.
5. Michigan State (+13.5) at Penn State
The Nittany Lions blew a golden opportunity to defeat No. 3 Ohio State, but lost a heartbreaker, 27-26. They had a bye week, so for the last 13 days they have had time to stew over the game.
When they host MSU on Saturday they will be looking to take out their frustrations. The only other Big 10 game the Nittany Lions have played was a 63-24 thrashing of Illinois on the road.
The Spartans were upset last week by Northwestern, losing by 10 points. Penn State is a whole lot better than NU, and a spread of less than two touchdowns at home seems like a lock.
Take Penn State and give away the points.