DraftKings has announced the creation of the Sports Betting National Championship, an event scheduled to take place in Jersey City, New Jersey, in January 2019.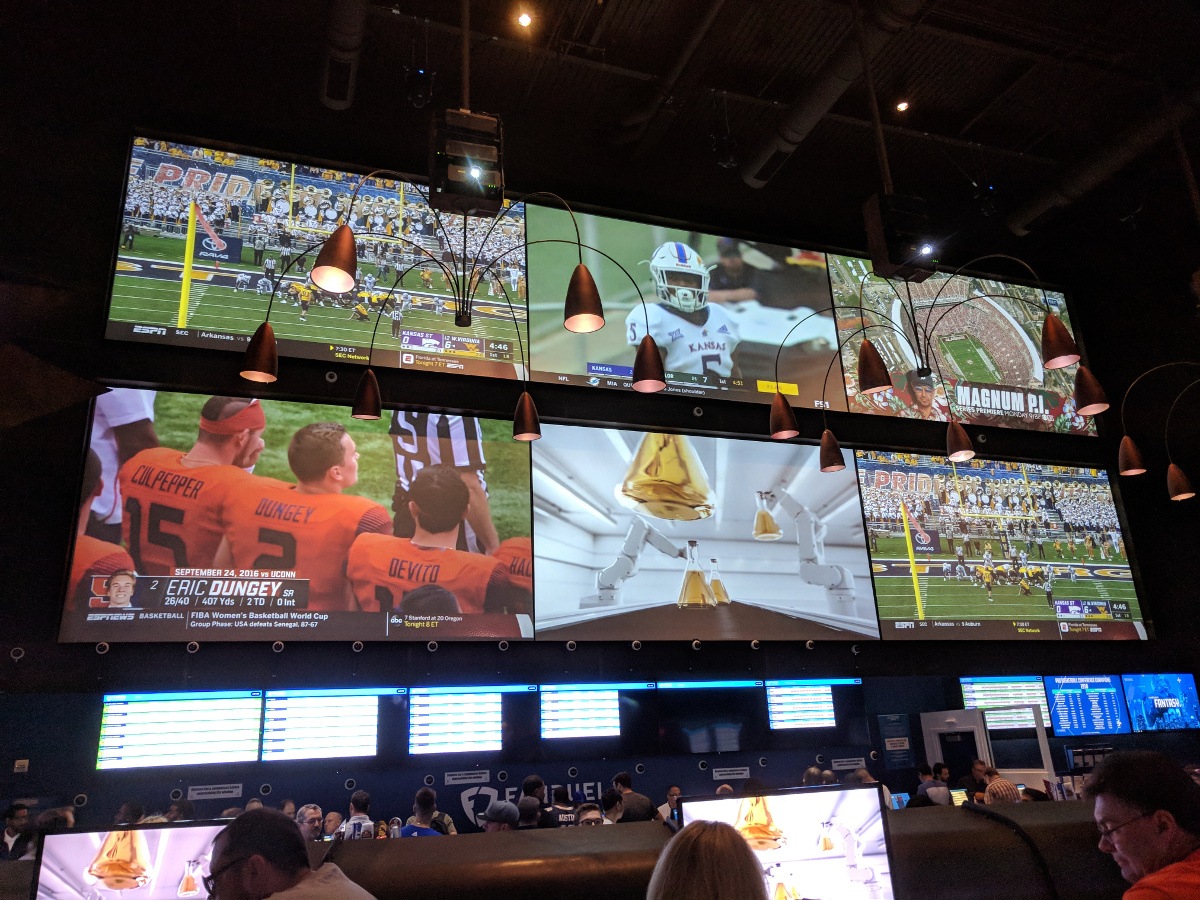 The tournament will take place from Jan. 11-13, and features $2.5 million in guaranteed prizes, including more than $1 million for the eventual winner.
Biggest Tournament Bankroll Wins
The format of the event is fairly simple. Participants can either qualify through DraftKings' daily fantasy sports site, or can buy in directly for $10,000. During the contest, half of that money — $5,000 for each player – will be placed into a special tournament bankroll.
Over the course of the three-day contest, players will have to meet minimum betting requirements in order to be eligible for prizes. Gamblers can bet on anything they want on Friday and Saturday, as long as they place at least $1,000 in total bets. On Sunday, at least $2,000 must be wagered on only the two NFL playoff games taking place that day. Competitors can place any types of bets they like, including in-play wagers.
Once the contest is over, the players with the highest balances in their tournament bankrolls will win prizes, with $1 million going to the top finisher. The runner up will win $350,000, with prizes guaranteed down to 25th place ($15,000). In addition, all players – even those who fail to meet the tournament wagering requirements – can keep any money remaining in their bankrolls at the end of the event.
These prizes could potentially grow larger. According to DraftKings, the current payout structure is based on 531 or fewer entries being received. However, the event has a maximum size of 1,000 entries, and presumably the prizes and number of winners would increase if the field is large enough.
SuperContest, BCBC Paved Way for National Event
Betting tournaments aren't new, with the Sports Betting National Championship drawing on at least two different traditions. Many sports bettors are familiar with the Las Vegas SuperContest, the season-long NFL betting competition held by the Westgate Las Vegas SuperBook that costs $1,500 to play and awarded $1.37 million to last year's winner.
In format, however, this contest is more similar to events like the Breeders' Cup Betting Challenge (BCBC), in which handicappers must make a prescribed number of bets over the course of the horse racing series. The BCBC also costs $10,000 to play, with $7,500 being reserved for each handicapper's bankroll.
DraftKings was the first company to release a mobile betting app in New Jersey, as a soft launch of their online sportsbook took place on Aug. 1. Since then, the app has proven enormously popular, with DraftKings CEO Jason Robbins telling CNN in September that they had taken nearly two million bets in just six weeks.
"I can tell you every number we thought when we projected, we are shattering," Robbins said. "It's just unbelievable how much demand and how much excitement there is over sports betting."