Less than a year after fracturing his ankle in the opening game of the 2017-18 season, Gordon Hayward says he is healthy and ready to go for the Boston Celtics in the upcoming season.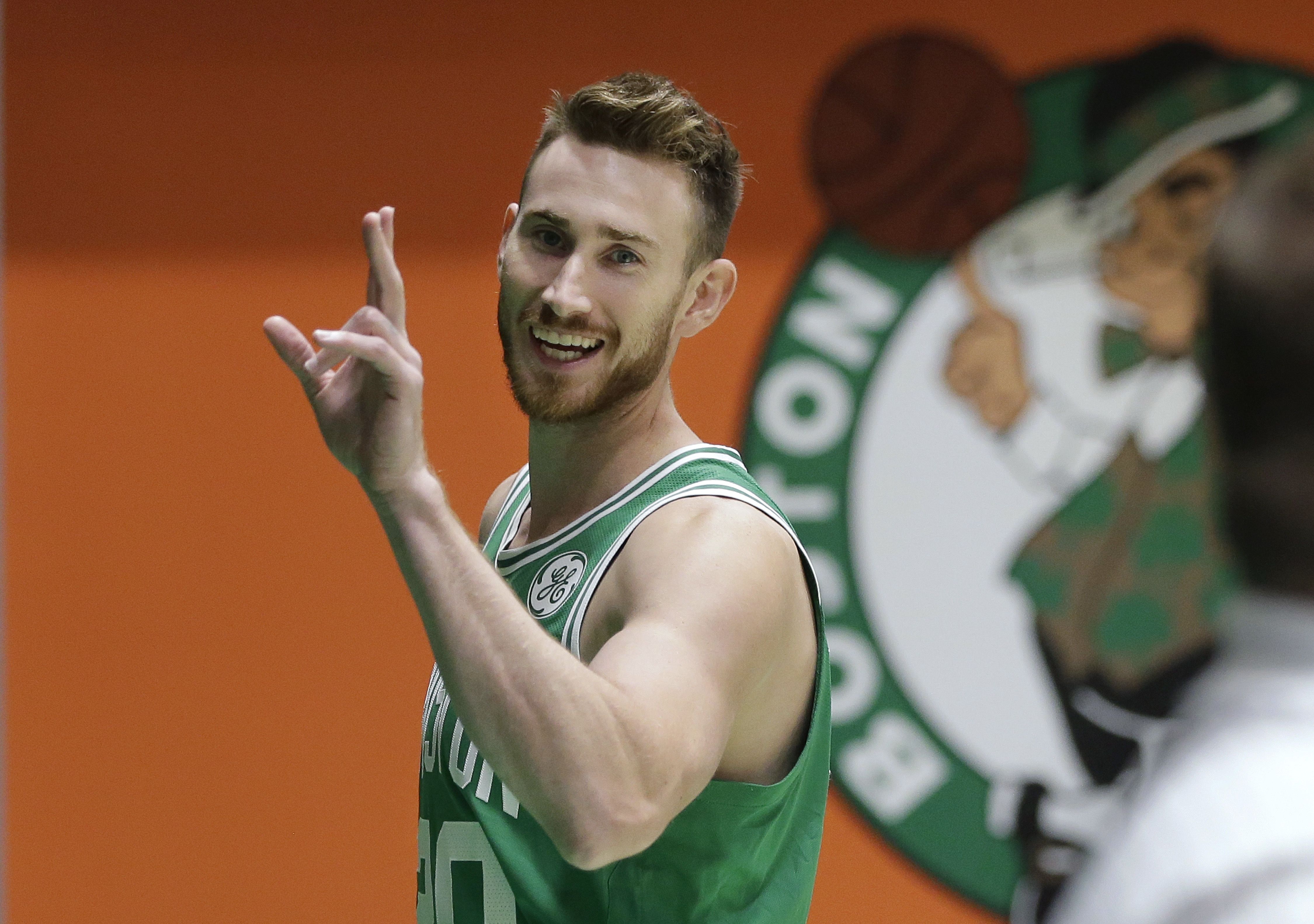 Speaking to reporters at a Thursday press conference, Hayward said that he has recently been playing in five-on-five games with his Celtics teammates ahead of training camp, which begins later this month.
Hayward Healthy, But Rusty
Hayward told reporters that he was excited to get back on the court, saying that he was "basically 100 percent," though he'd need time to get back into basketball form.
"Even if I was 100 percent healthy, I'm not 100 percent as far as basketball-wise, just because I haven't played in a year," Hayward said. "The last step for me as far as from a physical standpoint is a little explosion, that little last juice bounce that you get. So that's going to take me the longest time. But like I said, for the most part, I feel very good."
Hayward missed the entire season last year after injuring himself just five minutes into the opening game against the Cleveland Cavaliers last October. That was a devastating blow to the Celtics, who had signed Hayward to a four-year, $128 million contract before the season began.
Initially, there was a possibility that Hayward could return for the end of the season or the playoffs. But those hopes were entirely dashed when the All-Star forward required follow-up surgery in May to remove the plate and screws from the initial operation.
"The hardest part of the whole process has been the mental challenge," Hayward said. "I think you find the fight within yourself."
Returning Stars Bolster Boston
Before the one game played with the Celtics last season, Hayward had spent the first seven years of his NBA career with the Utah Jazz, developing into one of the league's leading small forwards. In the 2016-17 season, he was named to his first All-Star team, scoring 21.9 points per game while averaging 5.4 rebounds and 3.5 assists.
It remains to be seen whether Hayward will be able to match those numbers after sitting out a full year. But for the 28-year-old, just getting back on the court feels like a tremendous accomplishment.
"It was the most difficult thing I've done," Hayward said. "I've been very blessed that I haven't had an injury like this in my basketball career. And so to have to sit and watch and not be with the team and just do rehab every day was extremely difficult for me."
Hayward isn't the only Celtics star who went through a serious injury last season. Kyrie Irving missed the last 15 games of the year and the playoffs with a left knee injury. According to head coach Brad Stevens, however, the team should have a complete and healthy roster when training camp opens in a couple weeks.
"I've been told that everybody is going to be ready to go," Stevens said earlier this month. "It'll be a great opportunity to start afresh with a brand new team."
The Celtics come into the new season as one of the few teams given a chance to stop the Golden State Warriors from repeating as NBA champions. William Hill has Golden State as the 8/15 favorites to win a title this season, with the Celtics (6/1) and Houston Rockets (6/1) following far behind as the joint second choices.