After a few days of controversy, FanDuel has decided to honor the bets made by a dozen gamblers in New Jersey who received erroneously high odds on the Denver Broncos to beat the Oakland Raiders during an 18-second window on Sunday.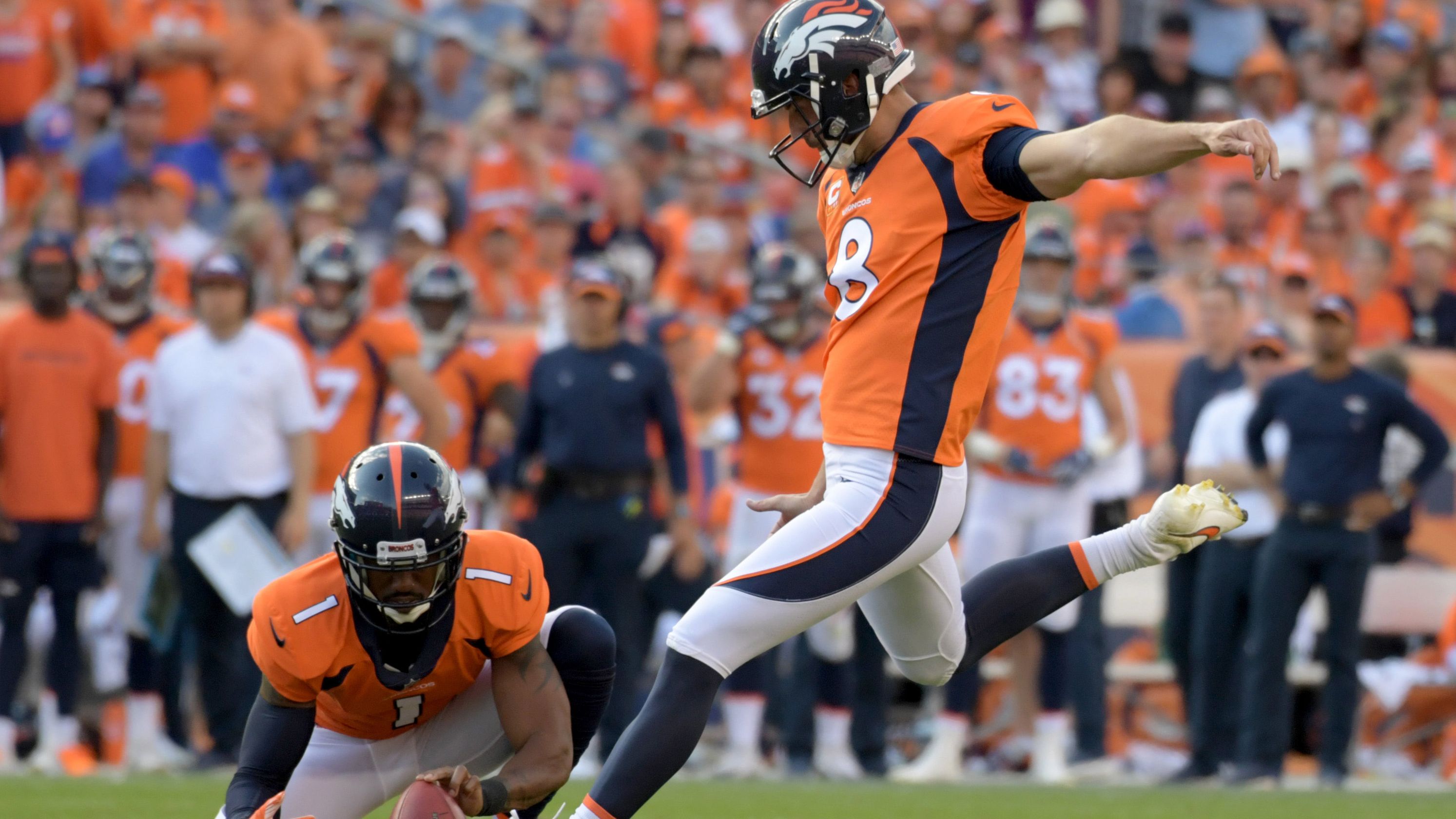 FanDuel had initially only agreed to pay bettors at the "correct" odds for the in-game situation, but said in a statement on Thursday that they were instead going to pay everyone who had taken advantage of the error.
Bettors Get Astronomical Price on Late Field Goal
The wagers – made either in the FanDuel Sportsbook at the Meadowlands or on the company's mobile app – came while the Broncos were trailing 19-17 in the last minute of their game against the Raiders. Denver had moved the ball to the Oakland 18-yard line to set up a kick by Brandon McManus to win the game.
According to FanDuel, the live odds at that point should have been Broncos -600, given the likelihood that McManus would make the kick. Instead, their system offered up +75000, or 750/1 – a short-lived glitch that the operator says was obviously in error.
"We have clear house rules about how such obvious pricing errors are treated, which is to pay winners at the correct price," FanDuel said in a Thursday statement. "For those familiar with the industry these rules are understood, but we realize a lot of our customers are new to sports betting and were not familiar. We want FanDuel to be a sportsbook for all bettors, and we want sports betting to be fun. So, this one's one the house."
The decision came after discussions with state gaming regulators. Through a spokesperson, the New Jersey Division of Gaming Enforcement said it was "encouraged" by FanDuel's decision.
"Going forward, we are working with the New Jersey Division of Gaming Enforcement to improve our processes and procedures," FanDuel said in its statement. "We will also work with others in the industry on educating bettors on these and similar instances and how they work."
Lucky Bettor Receives Princely Sum
While FanDuel didn't say just how much they owed to their customers, at least two large payouts have received significant media attention.
Anthony Prince of Newark placed a $110 bet on the Broncos over the counter at the Meadowlands. His ticket showed that the wager would pay more than $82,000, but Prince found that the sportsbook wouldn't pay him when he tried to cash in, saying he should have won just $18.35.
"They said their system had a glitch in it and they're not obligated to pay for glitches," Prince told News 12 New Jersey.
The $82,000 figure featured prominently in media reports about the glitch. FanDuel is honoring this by adding $1,000 to each of 82 random accounts in New Jersey this weekend as part of their efforts to make good on the situation.
Meanwhile, New Jersey men Mike Guerriero and Chris Calcano placed a $75 bet on the FanDuel mobile app, earning themselves $56,325 as a result. Guerriero said he was prepared to take legal action to make sure FanDuel honored their bet at full price.
"I don't want to cause any harm to the industry or to make a lot of noise, especially when it just became legal, so we wanted to let them make amends," Guerriero told the New York Post. "Luckily enough, we didn't have to file a complaint."