San Francisco 49ers cornerback Richard Sherman announced the launch of a new daily fantasy sports app last week, one that promises a slightly different kind of action than what's found at DraftKings or FanDuel.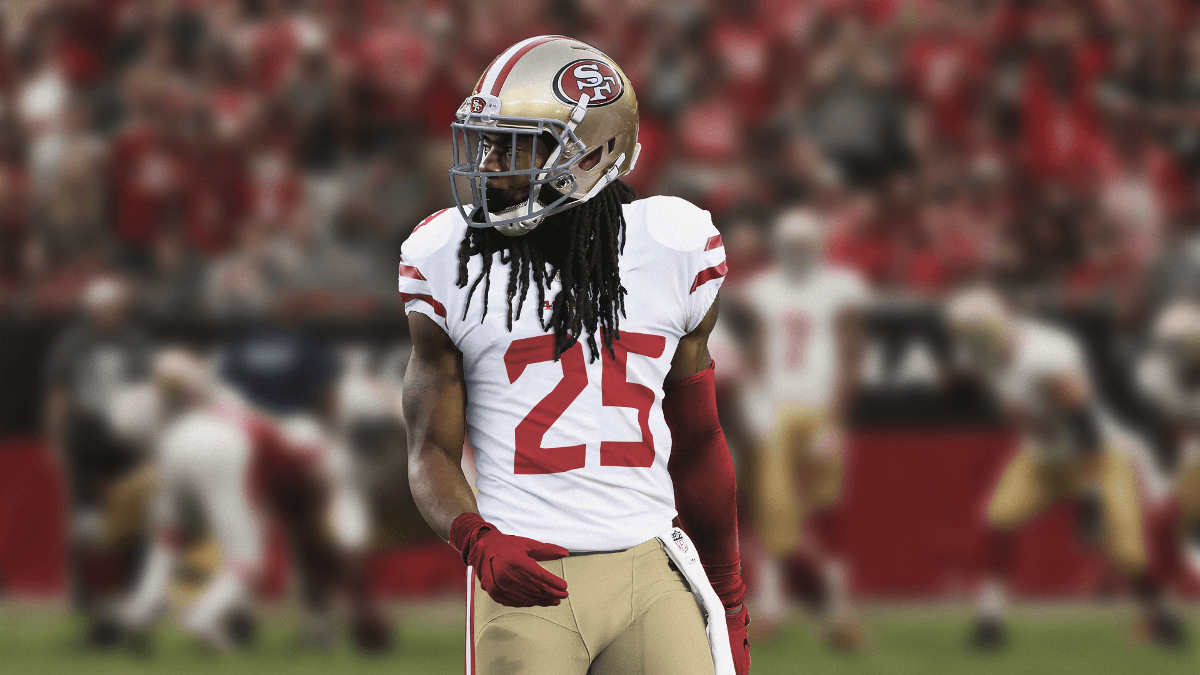 Known as Daily Number, the site asks participants to build teams of players with the goal of hitting a daily target, rather than beating other players in individual matchups or large-field tournaments.
According to ESPN, Daily Number will launch in 23 states. Sherman co-founded the DFS site with CEO Tom McAuley, and will serve as the chief brand ambassador for the product.
Hit the Number, Win Cash
Games on Daily Number will have participants draft seven-player lineups in order to hit a predetermined point total. Rather than balancing a lineup to fit under a salary cap, however, users will have another motivation to look for hidden gems for their teams: the more star power fit into a lineup, the less money that entry stands to win if it hits the target.
"We're simplifying the DFS format for the everyday sports fan while maintaining the core gameplay principals that have made fantasy sports so massively popular," McAuley said in a press release. "We are driven by the opportunity to develop a proprietary platform and customer database that will be extremely valuable to many industry stakeholders as sports gaming continues to evolve in the United States."
The second part of that statement may tip the eventual plans for Daily Number. FanDuel and DraftKings have both been able to leverage their time as the leading DFS companies to make themselves valuable partners in American sports betting markets. Nowhere is this clearer than in New Jersey, where FanDuel has opened a physical sportsbook at the Meadowlands, while DraftKings has launched an online sports betting app through a partnership with Resorts Atlantic City.
In the statement, Sherman said that while he had been pitched roles with DFS companies before, "nothing has even come close to comparing to Daily Number." According to ESPN, Sherman may be the first active NFL player to have a founding stake in a DFS game.
Dehumanizing Players?
It's a somewhat surprising turn for Sherman, who in the past has made critical comments about the role of fantasy sports in shaping fan attitudes. Sherman brought the topic up after a game last season when Seattle Seahawks rookie running back Chris Carson left the game with a serious ankle injury.
"I think a lot of people, a lot of fans out there have looked at players less like people because of fantasy football and things like that," said Sherman, who was playing with the Seahawks at that time. "You go and say 'Oh, man this guy got hurt.' But you aren't thinking 'Hey man, this guy got hurt, he's really physically hurt and he is going to take some time to recover and it's probably going to affect his mental state and how he has a long rigorous rehab.'"
The 30-year-old Sherman played the first seven seasons of his career in Seattle. He is a four-time Pro Bowl selection and was named First-Team All-Pro on three occasions. Known as one of the best cover cornerbacks in the NFL, he has collected 32 interceptions over his career, despite the fact that during his best years, teams would look to throw the ball away from his side of the field as much as possible.