Chelsea was at the center of two major goalkeeping moves this week, as the EPL side agreed to transfer Belgian international Thibaut Courtois to Real Madrid while also completing the signing of Athletic Bilbao's Kepa Arrizabalaga.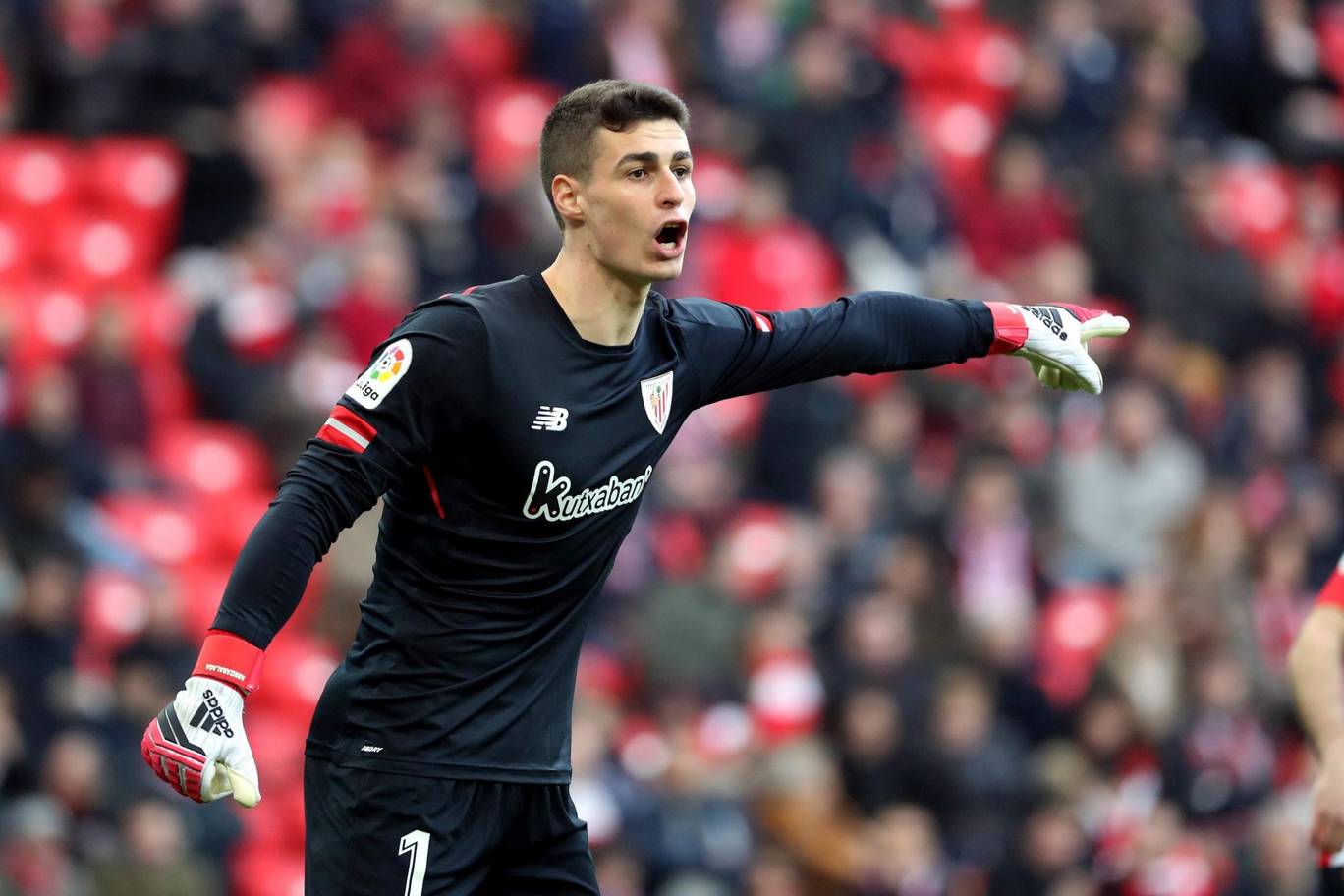 Chelsea paid a reported €80 million ($92 million) to bring in Kepa, the most ever paid for a goalkeeper on the transfer market.
That total surpassed the €72.3 million that Liverpool paid for Alisson Becker earlier this summer. It's also the highest transfer fee Chelsea has ever paid for any player, with the club's previous biggest signing having been a €63.4 million move to bring in striker Alvaro Morata from Real Madrid last summer.
Courtois Fulfills Childhood Dream
The goalkeeping carousel was set into motion on Wednesday. It began with the official announcement of Courtois' move to Spain, when Real Madrid officially announced their €35 million ($40 million) signing of the World Cup star.
Courtois spent several years at Atletico Madrid on loan, and has expressed an interest in heading back to Spain in the past. At a press conference Wednesday, the keeper said he was honored to be joining "the best club in the world."
"You cannot imagine how happy I am and how much I have worked to get here. Since childhood, I dreamt of this moment," Courtois said. "I have been a rival and I know what it is to face Real Madrid. Today, I'm one of you."
Chelsea Pays Big Money for Young Keeper
The loss of Courtois left a major hole in net for Chelsea, but it didn't take them long to fill the void. That same today, the Blues completed the signing of 23-year-old Spanish keeper Kepa Arrizabalaga. Having formerly played at Athletic Bilbao, Kepa made the World Cup roster for Spain this past summer, though he did not make an appearance in the tournament.
"I saw him one year ago [at] Naples and my first impression was he was a very good goalkeeper," Chelsea manager Maurizio Sarri said of the new addition. "Very young, but very, very good."
With Courtois widely expected to leave before the coming season, Chelsea has spent much of the transfer window looking for a replacement keeper. Initially, they were in the market for Brazilian keeper Alisson themselves, but weren't willing to get into a bidding war with Liverpool and other suitors.
Now, with the start of the season only days away, Chelsea decided to take a pricy gamble on a relatively young and inexperienced – albeit highly talented – goalie.
Chelsea are also expecting to benefit from the addition of midfielder Mateo Kovacic. Real Madrid were willing to allow Kovacic to go to Chelsea on loan for the season, provided they were able to sign Courtois.
Chelsea open their EPL season away from home at Huddersfield, where the Blues are favored to start the year with a win. William Hill has Chelsea as a 14/1 pick to win the Premier League championship this year, in the second tier of teams behind Manchester City (4/6), Liverpool (4/1) and Manchester United (7/1).