With Chase Elliott winning last week at Watkins Glen, drivers not named Kevin Harvick, Martin Truex Jr., and Kyle Busch have a chance to do something that hasn't been done all season this weekend at the Consumers Energy 400. If another driver besides the Big Three wins at Michigan International Speedway it will be the first time this season that two races in a row have were won by someone other than 2018's NASCAR power trio.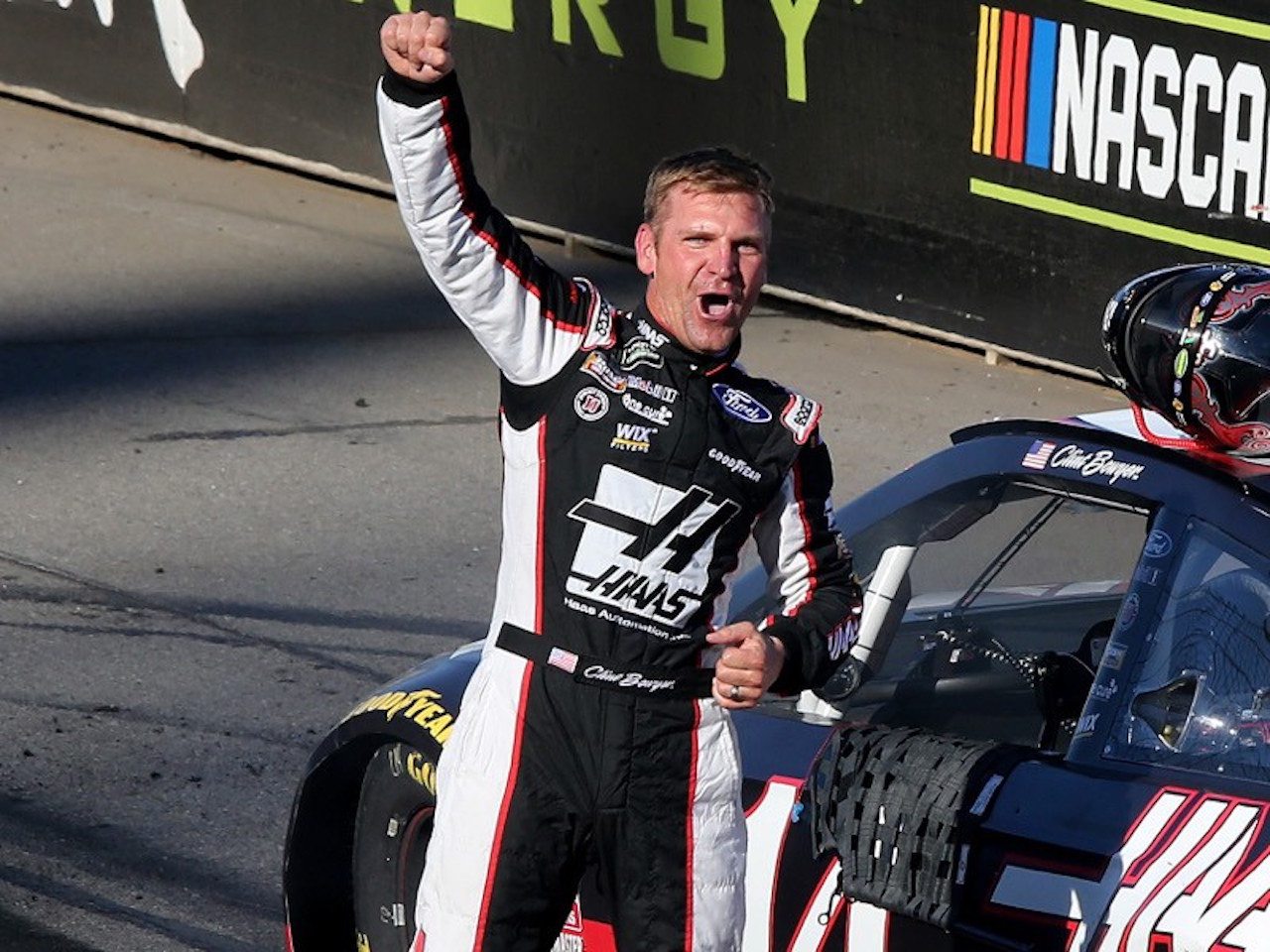 Harvick, Truex and Busch have won 16 of the 21 Cup races and have never been shut out two consecutive events. Clint Bowyer won the STP 500, Busch won the next week at the O'Reilly Auto Parts 500. Joey Logano took the checkered flag at Talladega in April, Harvick came back at Dover. Bowyer won in Michigan, Truex came back victorious the next week. Erik Jones won the Coke Zero Sugar 400, Truex followed it up with his fourth win at Kentucky Speedway.
So it hasn't looked good for non-Big Three drivers to make it two in a row. This week, however, could break that trend.
Betting Against NASCAR's Big Three
The Big Three are all at the top of the betting board for the Consumers Energy, but another driver could pull off the upset. Harvick is the favorite at 9/4, Busch follows at 7/2, and Truex is third at 4/1.
This racetrack did yield Bowyer's second win of the season when NASCAR was here in June. He managed to outrun teammate Harvick, but it wasn't easy.
"I knew, if we could get the lead, we had a decent shot of holding them off," Bowyer said. "Fortunately, we did. We were racing for the win. I couldn't have held him off had it gone another lap."
Bowyer is 15/1 to win his third race of the season.
Keselowski's Turn?
Another driver surprisingly looking for his first win of 2018 is 34-year-old Brad Keselowski, one of last year's big stars. He won three Cup races in 2017, but has gone 0-for this season.
This Sunday would present him a perfect place change that, and the boards have him at 12/1 to do so. Keselowski grew up in nearby Rochester Hills, which has him eager to place first at Michigan International Speedway.
"I put a lot of focus on this race," Keselowski said. "It would mean the world to me to win it, so we're all in."
He has raced here 18 times and had five top-five finishes. The close-but-no-cigar races at MIS have frustrated him and his team.
"We've done pretty much everything you can do at Michigan other than win," Keselowski said. "The most important thing has escaped us, and that's winning the race."
Another driver that would like to break through and get a checkered flag this year is William Bryon. He finished sixth last week at Watkins Glen, and is a longshot at 100/1.
"I think this race at Michigan will be a little different than the first race just because it will most likely be a little hotter than it was in June," Byron said. "I think you'll need to move around a little more than in the first race, but we'll still try to apply what we learned the first time. We were pretty good there in June, so hopefully, the second time around is even better."