As the biggest sporting event in the world, the FIFA World Cup draws not only the largest global audience but also the most betting of any competition. And thanks to data technology, FIFA now says they have the numbers to prove just how big a betting spectacle Russia 2018 turned out to be.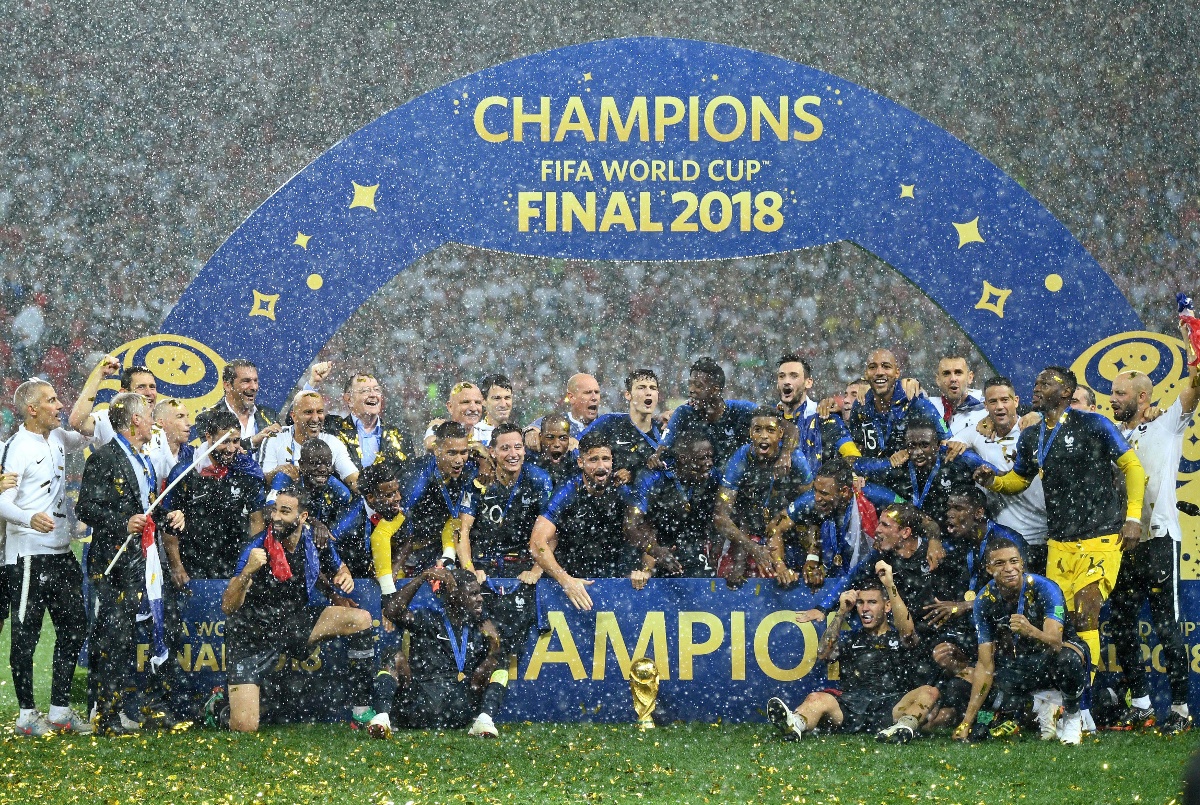 According to analysis by FIFA and data analytics firm Sportradar, the total global betting turnover for the 2018 World Cup came out to an estimated €136 billion ($155 million).
No Integrity Issues Found
For FIFA, the most important aspect of the analysis was that there was no suspicious betting behavior detected by Sportradar's Fraud Detection System, which monitored more than 550 global betting operators.
According to the FIFA report, the system did generate some alerts during the tournament. However, these were all determined to be natural movement in the markets after results of early matches drastically changed the overall World Cup picture.
According to the release, the average match at the 2018 World Cup saw €2.1 billion ($2.4 billion) in wagering. That amount increased to €7.2 billion ($8.2 billion) on the final, which was won 4-2 by France over Croatia.
Croatia's deep run may have proven to be a lucrative one for bookmakers. The FIFA report notes that they were a longshot at the outset of the tournament, and that they were underdogs in their knockout stage wins over Argentina and England.
Most significantly, Croatia won all three of their knockout stage matches in extra time or in penalty shootouts. Because the most popular betting format for soccer sees bets resolved after 90 minutes, all three of those victories were draws for wagering purposes – allowing the bookmakers to collect on the more popular win bets on both sides in each match.
Betting Totals Up Across the Board
There aren't any high quality estimates like this one available for the 2014 World Cup, so it's hard to say just how much growth bookmakers saw globally over the last tournament. But reports from individual nations made it clear that World Cup betting was more popular than ever in many areas.
For instance, both France and the United Kingdom reported betting totals in their regulated markets that were double or more what was wagered in 2014. UK bookmakers saw more than $3.2 billion in bets, more than twice as much as during the last World Cup. Earlier this month, Taiwan reported that its sports lottery saw a 73 percent increase in sales during June, during which the first half of the tournament was played.
The 2022 World Cup in Qatar could be poised to once again set betting records, particularly at regulated bookmakers. Legalized sports betting continues to spread, and the United States is likely to be a particularly strong growth market as states begin to regulate sportsbooks across the country.
In the meantime, betting has already started on the next World Cup. William Hill has installed France (9/2) as the favorite to win the next global tournament, ahead of Brazil (5/1), Germany (6/1), and Spain (6/1).