The dog days of summer can also be applied to the PGA Tour schedule, as tournaments like the John Deere Classic struggle to get name players to enter. The event, located in Silvis, Illinois, on the Iowa-Illinois border, has just one player (No. 15 Francisco Molinari) from the top 20 of the Official World Golf Rankings.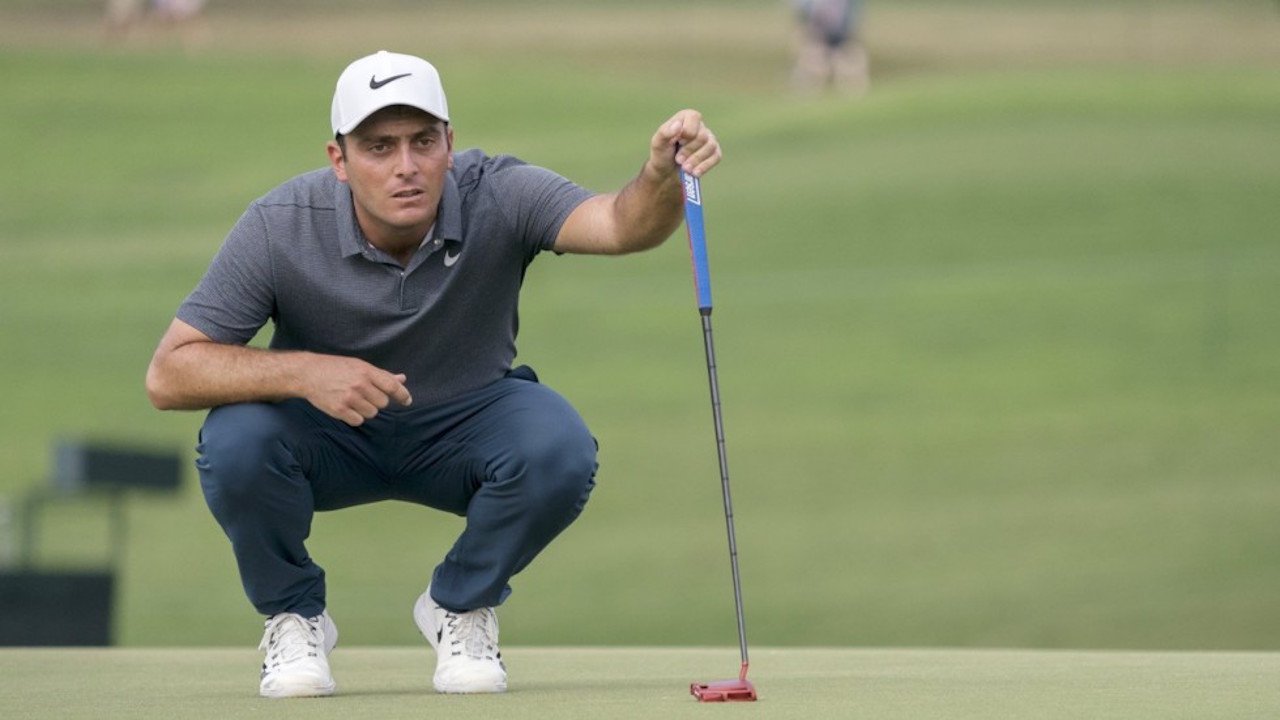 Not surprisingly Molinari is the 10/1 favorite to win this week, but bettors should be aware he has never played at TPC Deere Run. The 35-year-old Italian is running on a bit of a hot streak, however.
He won the last PGA Tour event he played in, the Quicken Loans National, where he again was the highest ranked golfer in the field. He also won on the European PGA Tour in May at the BMW Championship, and followed it up with a second-place finish the next week at the Italian Open.
Opportunity for Unknowns
One player that has become one of the tour's hottest golfers is 19-year-old Joaquin Niemann. The Chilean, who is 16/1 to win, received a sponsor's exemption to play in the Valero Texas Open in April and the teenager finished tied for sixth. He earned a tie for eighth a month later at the Fort Worth Invitational, and then tied for sixth at the Memorial the following week.
Those finishes gave him enough points to get unlimited sponsor exemptions. He has been taking advantage of his new status and played at last week's Greenbrier, where he finished tied for fifth.
With four top 10s in eight tournaments, it appears to be a matter of when he'll win a PGA Tour event, not if, and this could be the week.
"I think after my first tournament as a professional, I figured out that I am able to play out here," Niemann said. "Yeah, since after that week I figured out that I can make it to here playing couple good tournaments."
One aspect of his game that he needed to work on was his putting, and he has improved in that department.
"It has been really great this year," Niemann said. "Never thought I was going to make it like in my first couple tournaments. But now that I'm here, feels really nice."
Zach Johnson Sentimental Favorite
While Niemann and Molinari are playing at John Deere for their first time, past champion Zach Johnson is making his 17th appearance. The 42-year-old, who was born nearby in Cedar Rapids, Iowa, got a sponsor's exemption at this event early in his career, and has never forgotten the tournament's generosity.
"I love everything about it," Johnson said. "I love coming back to familiar territory. I love coming back to a tournament that means so much to me, a tournament that gave me some nice fresh starts when I didn't necessarily — you know, I didn't necessarily earn them."
Johnson, who is at 12/1, hasn't won since the Open Championship in 2015, but does have three top 10 finishes. Winning is still a goal, but playing well is more important, he said.
"I mean, if I want to be brutally honest, the beginning of the year my No. 1 goal was the Ryder Cup team," Johnson said. "I feel like if I get on the Ryder Cup team everything else kind of falls into place, you know? But I do know getting on that Ryder Cup team requires me to be focused and highly competitive each and every week."