When Croatia and England meet in the semifinal game on Wednesday, both teams will be trying to erase painful memories of previous failures at this stage of the World Cup. Both have reached the semifinals in the recent past — at least recent in World Cup years — with neither side able to advance to the championship game.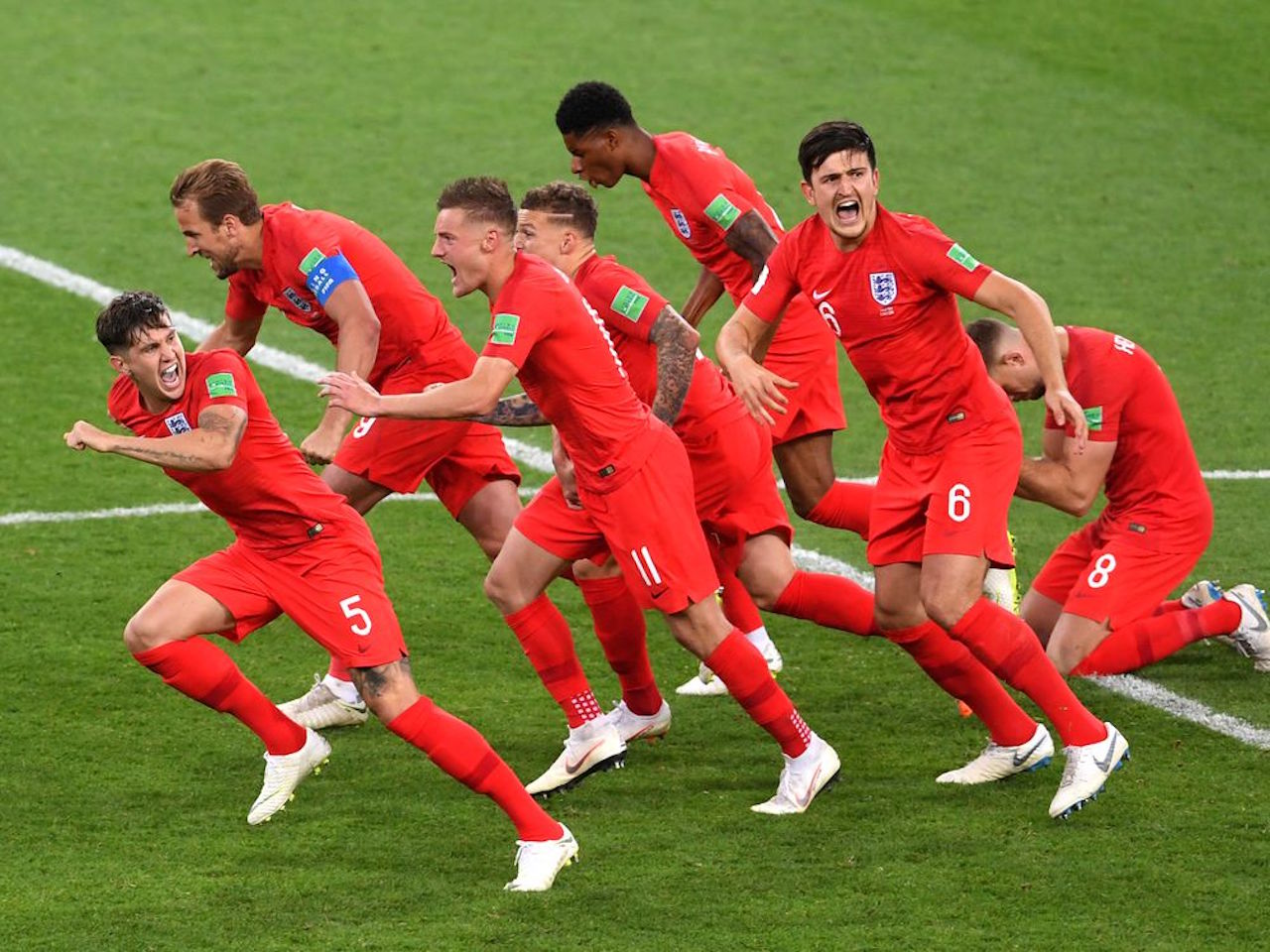 England is the slight favorite to make it this time. Most sportsbook have them at +130 to move on to the finals, while Croatia is +250. There are a few that are offering England at +138, and one has them at +140.
The last time England was in the semifinals was in 1990 against West Germany. They finished the game tied, and then lost on penalty kicks, 4-3 to the eventual West German champions.
Croatia also lost to the eventual champion in 1998. The team reached the semis against host France and lost 2-1. It was a game many thought the Croats could have won, and viewed it was an opportunity the country would not see again for a long time.
No Time for Nostalgia
It took 20 years for Croatia to return to the semis, but this is a different squad, and players want to push that memory out of their minds. Midfielder Ivan Rakitic told ESPN.com that it is important to focus on the now.
"We are not putting more pressure on ourselves with what happened in 1998," Rakitic said. "What they did was impressive but we want to keep writing our own history and enjoy what we are doing which is very positive."
Likewise, England is in no mood to traipse down memory lane. The team is aware they won it all in 1966, and the 1990 team was the focus of a documentary chronicling the painful outcome. Defender Ashley Young said he and his teammates aren't dwelling on that.
"We are concentrating on what's going on now," Young said. "Not what's happened in the past. We're looking forward to the future."
Psychological Edge to England
One area England Manager Gareth Southgate thought the team needed help in was the mental aspect of the game. He brought on Dr. Pippa Grange as the team's psychologist to work with players off the field.
Struggling on the field, especially in pressure situations, or big matches, was becoming a trademark of the team, and Southgate wanted to rid his team of that reputation. It certainly seemed to work in the first game in the Round of 16. The team had a 1-0 lead, and then watched Colombia tie it up in stoppage time.
The game went to penalty kicks, a place where England had faltered in the past. This time, however, they prevailed, winning the match and moving on to the quarterfinals, where they defeated Sweden 2-0.
Midfielder Eric Dier, whose penalty kick secured the team's victory over Colombia, told the Daily Mail that Grange has been a big part of their success.
"A lot of the work that we've done with her has been leading up to the tournament, the last six or seven months," Dier said. "Once we came into the tournament, a lot of what she could help with had already been done so it's been really simple. We've had consistency."