For any other golfer, winning once and having four second-place finishes would be considered a successful year. But for Bernhard Langer it's reason for concern.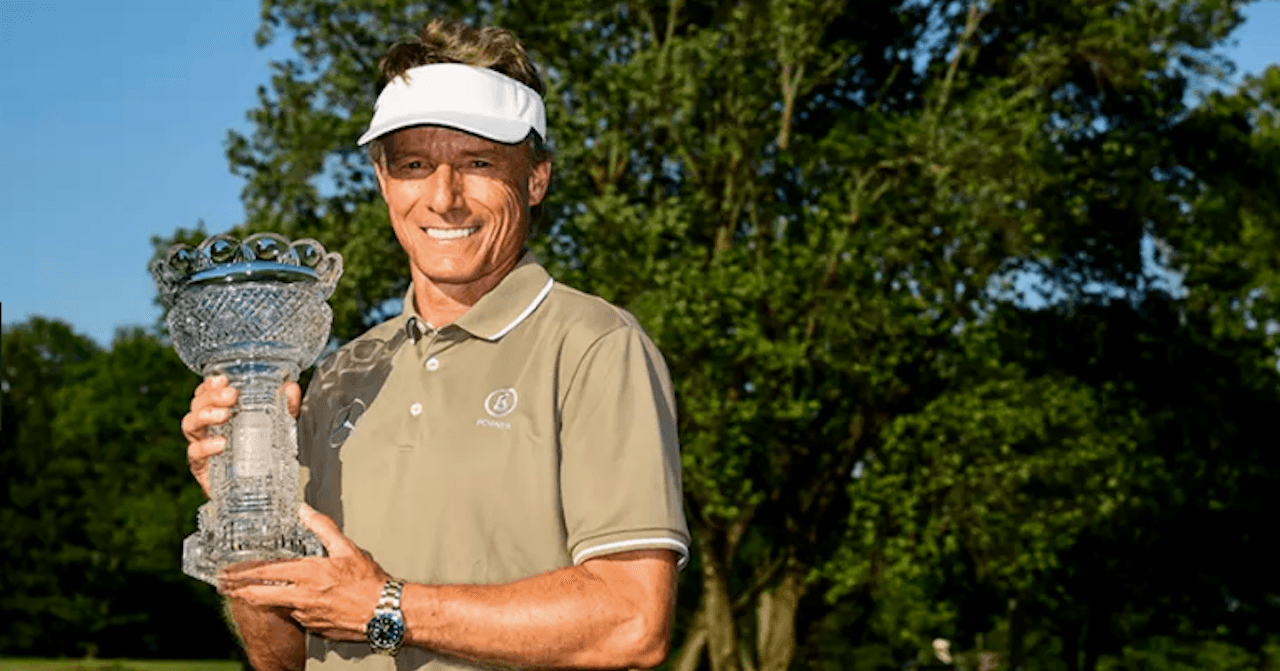 Langer is looking to close out a big tournament at this week's Constellation Players Championship, the third of five Champions Tour major championships this year.
Jerry Kelly is the favorite to win at 6/1, according to the Westgate Las Vegas SuperBook, but Langer is the second pick at 7/1.
At age 60, Langer has ruled the Champions Tour for the last decade, winning multiple events every year except for 2011. His record in Champions Tour majors has been equally as impressive. He owns the record for the most majors with 10, including winning the Players three consecutive years.
He almost made it four, but gave up a lead on the back nine last year and finished second to Scott McCarron. He would like to rectify that mistake this year, but told reporters on Tuesday that he doesn't feel this tournament owes him.
"We don't need any more motivation, it's a major," Langer said. "It's a big tournament for us. We're all geared up to do the best we can."
Getting Back His Mojo
By this time last year, Langer had won three events, including two majors. He would go on to finish with seven victories. This year, through 13 events, he has won just one event, but said he believes he'll be in the mix in more tournaments later in the season.
"Season has been good," Langer said. "Started a little bit slower than some of the other years, but got it back on track where I had a number of opportunities for victory and finally pulled one off in Houston. Lost a couple of playoffs. But it's been pretty steady stuff. Just not outstanding yet, so still working on that part."
Langer is realistic, however, knowing that the parity on tour has gotten so good that the door is open for several players to win a major. There have been six different victors in the last six majors.
"There at least 50, maybe 60, who could win on any given week," Langer said. "When you look at the depth we have out here, that's what it is. Even if you have a field of 80 there are at least 50 or 60 that could win at any time. They're that good."
Jimenez Majorly Caliente
One of those is Spain's Miguel Angel Jimenez, who has been one of the hottest golfers in majors this season. He is the third pick by the Westgate at 8/1, having won the Regions Tradition in May for his first Champions Tour major.
He has had top 5 finishes in the other two majors this season. He placed fifth in the PGA Senior Championship, and tied for second at the US Senior Open Championship two weeks ago.
Kelly might be the favorite to win the event, but a golfer who might be a better value pick is David Toms. The winner of the US Senior Open is at 14/1, and might be poised to win his second major. He has had seven top 10s this season.