Brooks Koepka won last year's US Open at Erin Hills in Wisconsin with a score of 16-under par, and six other golfers reached 10-under or better. But no one expects to see that kind of birdie fest this year.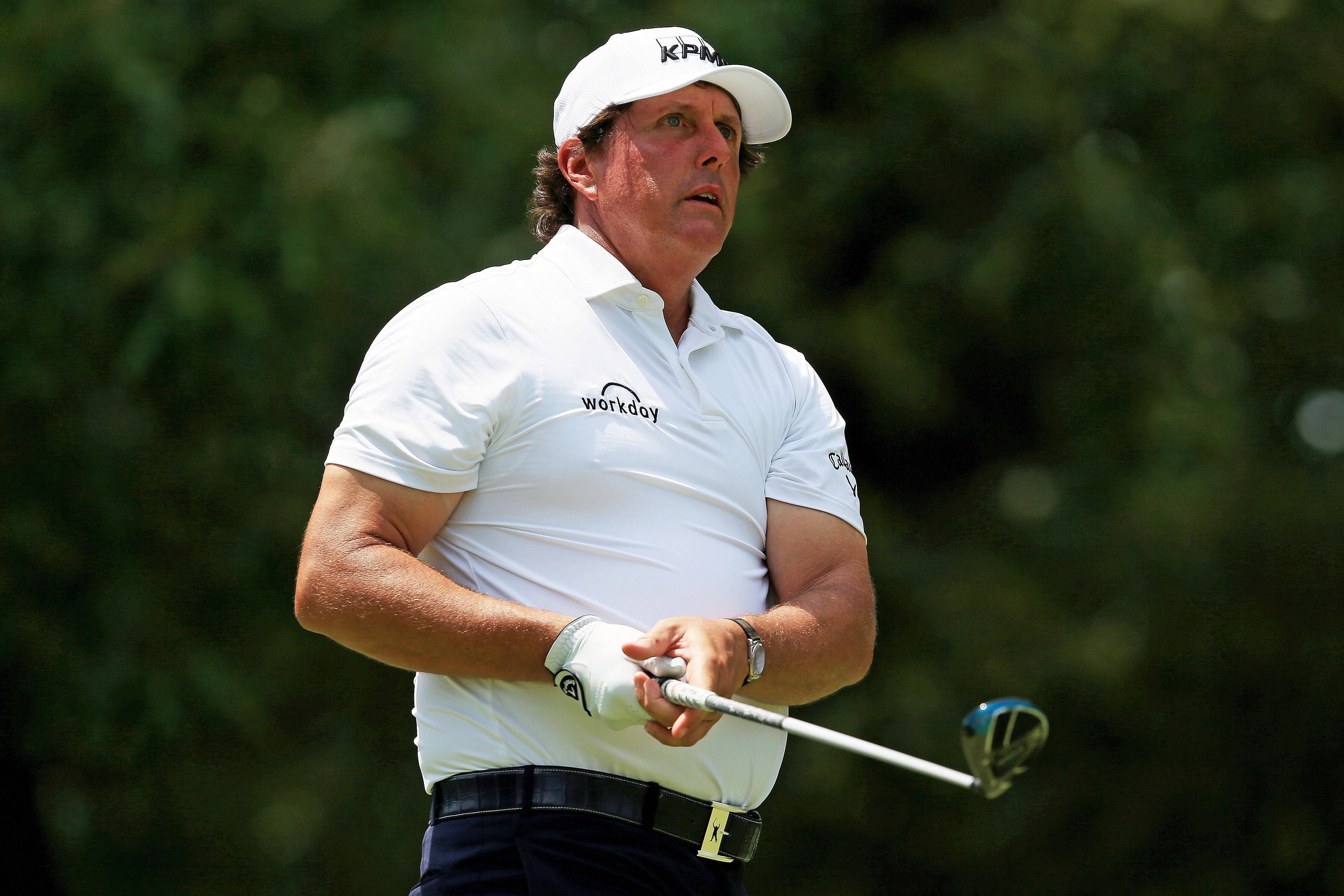 The 2018 US Open begins Thursday at Shinnecock Hills, in the tiny hamlet on the far end of New York's Long Island, and last time it was held here, in 2002, only two players finished below par — winner Retief Goosen at 4-under, and runner-up Phil Mickelson at 2-under.
So while oddsmakers and bettors fawn over Dustin Johnson, making him the 8/1 favorite, others could be more successful this week. Below are five burning questions going into the nation's championship.
Will Phil Mickelson Win?
Doubtful. Mickelson did finish second here in 2004, but that was 14 years ago and he is a much older golfer. Since 2013, where he finished second for the sixth time, his results have slid. In 2014 he placed tied for 28th, and 2015 he was tied for 65th. In 2016 he missed the cut, and last year did not play.
Mickelson, who is listed at 28/1, needs a victory here to complete the career grand slam, and believes he has the right mindset to accomplish that feat.
"My goal, though, is not to try to win on Thursday," Mickelson said. in his Monday press conference. "My goal is to stay in it Thursday, stay in it Friday, and have an opportunity for the weekend. So I'm not really thinking about winning right now. I'm thinking about getting in it for the weekend."
Will Tiger Woods Win?
Though he has played well this season, he is not in major championship form, though he would dispute that assertion. Woods, who is 22/1, won his last major at this event in 2008, but that was 10 years ago. This course is set up to punish those who can't find the fairway, and that is something the 42 year old has struggled with all year.
"I mean, golf is always frustrating," Woods said in his Tuesday press conference. "There's always something that isn't quite right, and that's where we, as players, have to make adjustments. And, you know, you've seen the tournaments I've played in this year. There's always something. Hopefully, this is one of those weeks where I put it all together and even it out, and we'll see what happens."
Who will be Top European?
This is the first time since 2002 that all four majors have been held by Americans. Can the European golfers break that streak. Justin Rose has the best odds at 14/1 to win, but another that might sneak in is Tommy Fleetwood.
Rose is the smarter pick. While Fleetwood's last top 10 was in March, Rose finished tied for sixth last week at the Memorial and won two weeks ago at the Fort Worth Invitational.
Can Jordan Spieth or Justin Thomas Win?
Jordan Spieth, the 2015 US Open winner, is at 18/1and has struggled in his last four events, with his best finish a tie for 21st. He did finish third at the Masters, though, and is usually around at majors.
Thomas was the No. 1 player in the world until Johnson won last week and took over the top spot again. He is at 14/1 and has one victory and four other top-10 finishes, including the Memorial.
Any Appealing Long Shots?
Two golfers are sporting attractive odds and might be worth looking at. The first is Hideki Matsuyama. The Japanese player is at 33/1 and finished in the top 20 at the Masters. His last two events he was tied for 16th and 13th.
The other is Bryson DeChambeau. He won the Memorial, which is against major championship caliber competition and has the game to win a US Open. At 40/1 the odds might be too good to pass up.