A Wednesday deadline had passed, and Golden Boy Promotions CEO Oscar De La Hoya even said that the fight was dead. But last-minute negotiations between the teams of Gennady Golovkin and Canelo Alvarez resulted in an agreement for the two to fight on Sept. 15 at T-Mobile Arena in Las Vegas.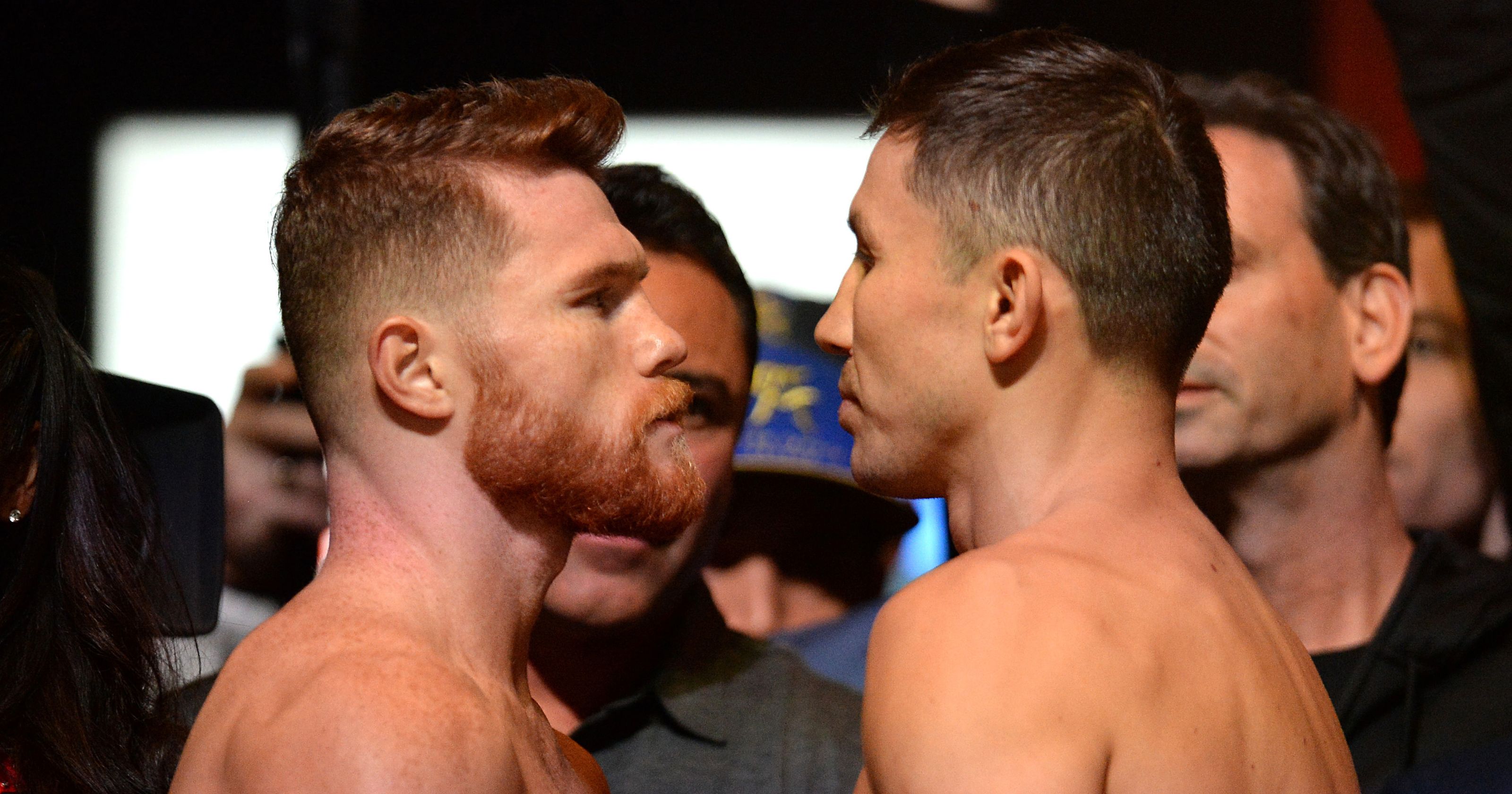 The bout will see unified middleweight world champion Golovkin take on Alvarez in a rematch of their 2017 fight, which controversially ended in a draw despite most observers thinking GGG had won.
Fight Salvaged After Deadline
Negotiations between the two sides had intensified earlier this week, as the camps appeared to be getting closer to an agreement on how revenues from a rematch would be split. Initially, Alvarez wanted 65 percent of the revenue – down from 70 percent in the first fight – while Golovkin insisted on an even 50/50 split.
Both sides budged slightly, with Canelo's team at Golden Boy Promotions announcing what they called a final offer that would see Alvarez receive a 57.5 percent share. But that offer came with a noon Wednesday deadline, and when that time came and went, there was still no deal.
At that point, De La Hoya told ESPN that the negotiations were "100 percent over" and that there would be no fight.
But there were still efforts being made to salvage the fight. In the minutes after the deadline had passed, Golden Boy President Eric Gomez and members of Golovkin's team were still talking, and by 2 pm Pacific time, an agreement has been reached.
Terms of the agreement were not released. The contract for the fight still needs to be written up and signed by both sides.
According to Golovkin promoter Tom Loeffler, the deal really was dead at noon – enough so that he had moved on to arranging a fight with Billy Joe Saunders instead. Loeffler told ESPN that it was executives from the MGM Grand, the host casino for the fight, who ultimately came up with a solution to save the bout.
"They were moving on and we were moving on," Loeffler said. "I can't go into the details, but Gennady is satisfied with the deal. Both fighters were stuck and we needed one of our partners to get involved and the MGM did. That's how the deal was saved."
Second Attempt at Rematch
The Sept. 15 fight will mark the second attempt to set up a rematch this year. A bout was scheduled for May 5, but Alvarez (49-1-2, 34 KOs) had to drop out after testing positive for clenbuterol, resulting in a six-month suspension from the Nevada State Athletic Commission. Golovkin (38-0-1, 34 KOs) went on to fight Vanes Martirosyan instead, winning by second-round knockout.
GGG had harsh words for Alvarez after the failed drug tests, dismissing his explanation of contaminated meat and calling him a cheater. It seemed unlikely that a rematch would materialize anytime soon. But a major breakthrough occurred when Alvarez agreed to year-round drug testing from the Voluntary Anti-Doping Association.
Assuming this fight goes off without a hitch, it should be the biggest boxing match of the year. William Hill has installed Golovkin as the early favorite, giving him 8/15 odds of winning the fight, while Alvarez is listed as the 6/4 underdog.