The estranged wife of baseball legend Pete Rose has alleged in court documents that he is still making more than a million dollars a year from autograph signings, and that he spends most of that money on gambling.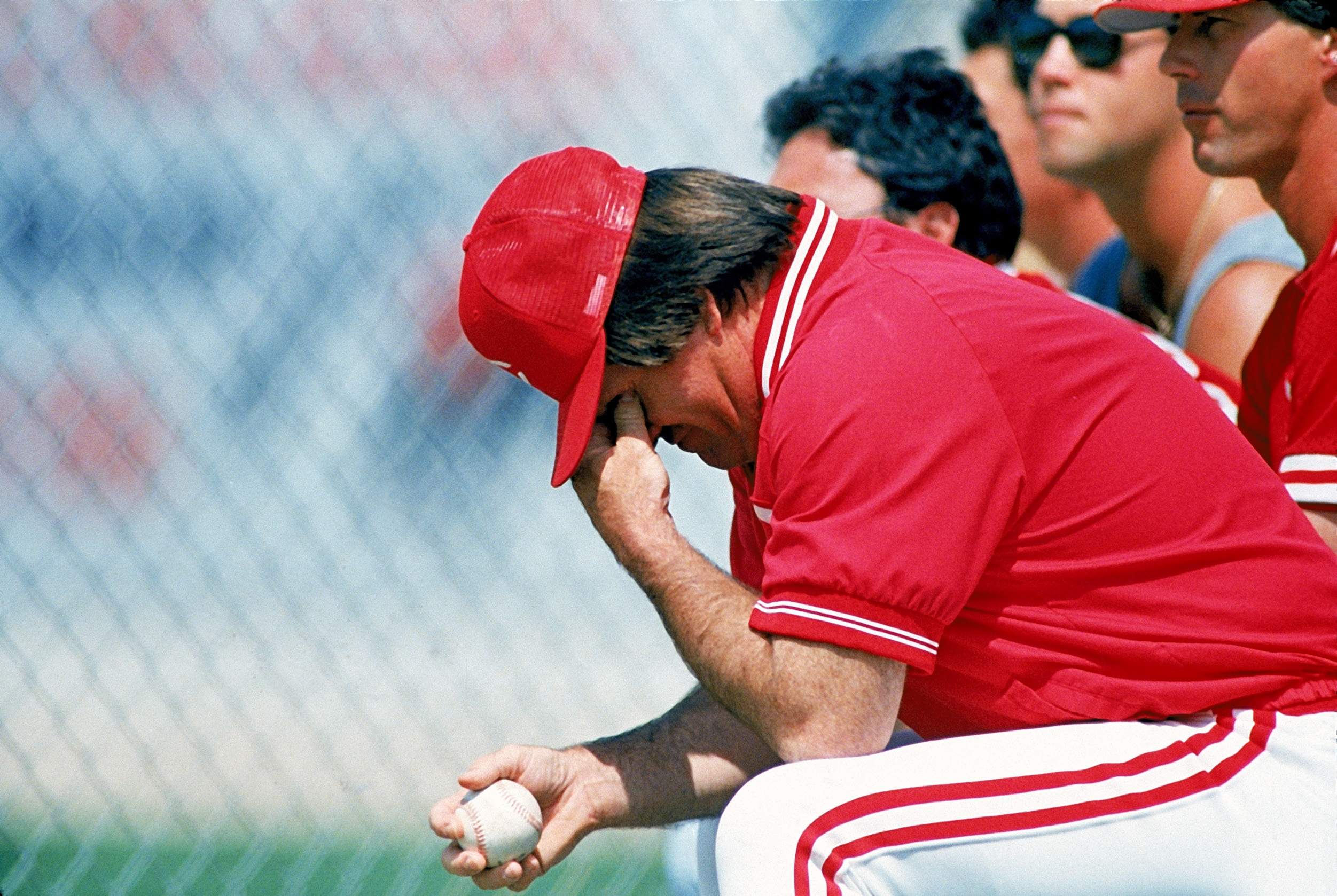 According to TMZ, these and other allegations are included in new divorce filings by Carol Rose, the second wife of baseball slugger Pete Rose. While Pete filed for divorce in 2011, the two are apparently still married, though they have been living separate lives for many years. Pete and Carol were married in 1984.
Divorce Filings: Rose in 'Significant Debt'
According to the documents, Pete is still making at least $100,000 per month from paid autograph signings, which he takes part in on a daily basis. Carol is asking a judge to order Pete to reveal his financial situation so that the two sides can agree to a fair settlement that will finalizing the divorce.
Despite that gaudy income, the documents filed by Carol Rose suggest that there might not be all that much to split up. TMZ reports that the filings reveal that Pete has "significant debts" to both casinos and the IRS, and that he loses most of the money he earns in high stakes gambling sessions.
Pete Rose is widely considered one of the greatest hitters in MLB history. His major league career began in 1963 with the Cincinnati Reds, when he won the NL Rookie of the Year award. He would play for a total of 24 seasons, winning one MVP award and making 17 All-Star teams. Most notably, Rose is the all-time MLB leader in hits, collecting 4,256 knocks before retiring following the 1986 season.
Banned from Baseball for Betting
But Rose is not in the Baseball Hall of Fame, and is unlikely to gain entry into Cooperstown anytime soon. In 1989, Rose accepted a lifetime ban from baseball after an investigation found that he had bet on baseball games while he was managing and playing for the Reds.
There have been several attempts by Rose to apply for reinstatement since then, but to no avail. The most recent of these came in 2015, when MLB Commission Rob Manfred rejected a request for reinstatement after saying that Rose had not been forthcoming about his gambling activities, and that allowing him back in baseball would be an "unacceptable risk."
While Pete and Carol are still married, that hasn't stopped Pete from pursuing new romantic relationships. After the two were separated, Rose began dating Playboy model Kiana Kim. Rose and Kim have been engaged since 2011, and their relationship was the subject of a TLC reality show called Pete Rose: Hits & Mrs., which began airing in 2013.
Recently, Rose had found his way back into working in the baseball industry by serving as an analyst for Fox Sports during the MLB postseason. However, he was not invited back for the 2017 playoffs following allegations by a woman who said Rose had sex with her when she was a minor back in 1973. At that time, Rose was about 32 years old, and was married with two children.