As Paris Saint Germain was claiming its seventh Ligue 1 title with a crushing 7-1 victory over Monaco on Sunday, their would-be star striker was at home in Brazil, apparently playing online poker.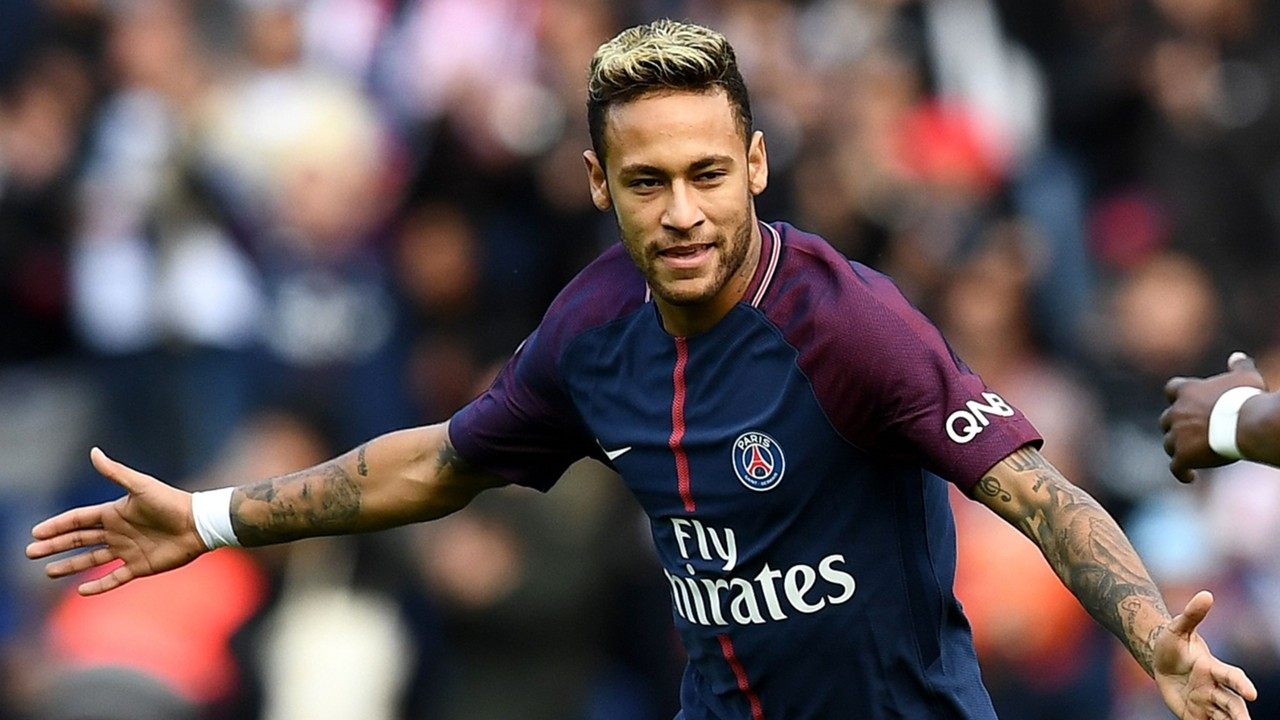 Neymar Jr. had posted on his Instagram pictures of himself playing poker before (as well as pictures of himself in a wheelchair nursing his injured foot). But this one was during the championship game, which you could see playing out on the TV in the background while he focussed on two tournaments on PokerStars (an online poker site that sponsors him).
The soccer star is recovering from surgery after fracturing his foot earlier in the season. However, the fact that he wasn't with his team for their title run is only adding fuel to the rumors that he's unhappy and looking to leave PSG as soon as he can find an appropriate taker.
Au Revoir, France?
Speculation that Neymar wanted out of Paris started from the moment he was transferred there from Barcelona last August. It was a record-breaking transfer at the time – worth £224 million ($314 million) – and it made him the world's most expensive player. However, the situation only seemed to deteriorate as the season wore on.
He scored 19 goals and 13 assists before breaking his foot, but Neymar's first campaign with PSG might be best remembered for some high-profile clashes with team mate Edinson Cavani. The pair famously bickered like children over a penalty shot mid-match, and then apparently had to be separated in the locker room afterwards.
The 26-year-old Neymar hasn't explicitly said that he wants out of PSG, but he has acknowledged that rumors are running rampant.
 "I came to Paris to make history but the rumors about my alleged desire to leave are always circulating," Neymar told British news site metro.co.uk. "I am happy and calm but there is nothing I can say and dissipate the rumors."
Saying there's nothing he can do to dispel the rumors isn't the same as actually denying them, so expect the speculation to keep flying in the months ahead.
Getting Real (Madrid)
Spanish soccer superpower Real Madrid continues to seem to be the club most interested with Neymar, should he end up changing teams for a second straight summer.
A return to Barcelona is also not out of the question, although former teammate Iniesta sees that as bit of a long shot, according to SI.com.
"Normally, when you leave somewhere it's difficult to go back," Iniesta said. "For that reason, it would surprise me more if he returned rather than going to another team, but we will see."
Iniesta views the move as something of a long shot, but how do the bookmakers see things?
Ladbrokes is offering 4/1 odds that Neymar will leave PSG before the start of next season. You can also bet on where he might land, with Real Madrid the current favorite at 3/1. If you don't like either of those wagers, you can bet on which disgruntled PSG player will bolt first, Neymar (17/20), or teammate Unai Emery (4/5).
Of course, Brazilian soccer fans are far more concerned with the state of the their best player's broken foot ahead of the 2018 World Cup in Russia. Brazil is currently co-favorites with Germany to win it all at odds of 9-to-2, with France just behind them at 6-to-1.