The San Antonio Spurs will need to find a way to win without their biggest star, as Kawhi Leonard is now expected to miss all of the NBA Playoffs, regardless of how far San Antonio advances.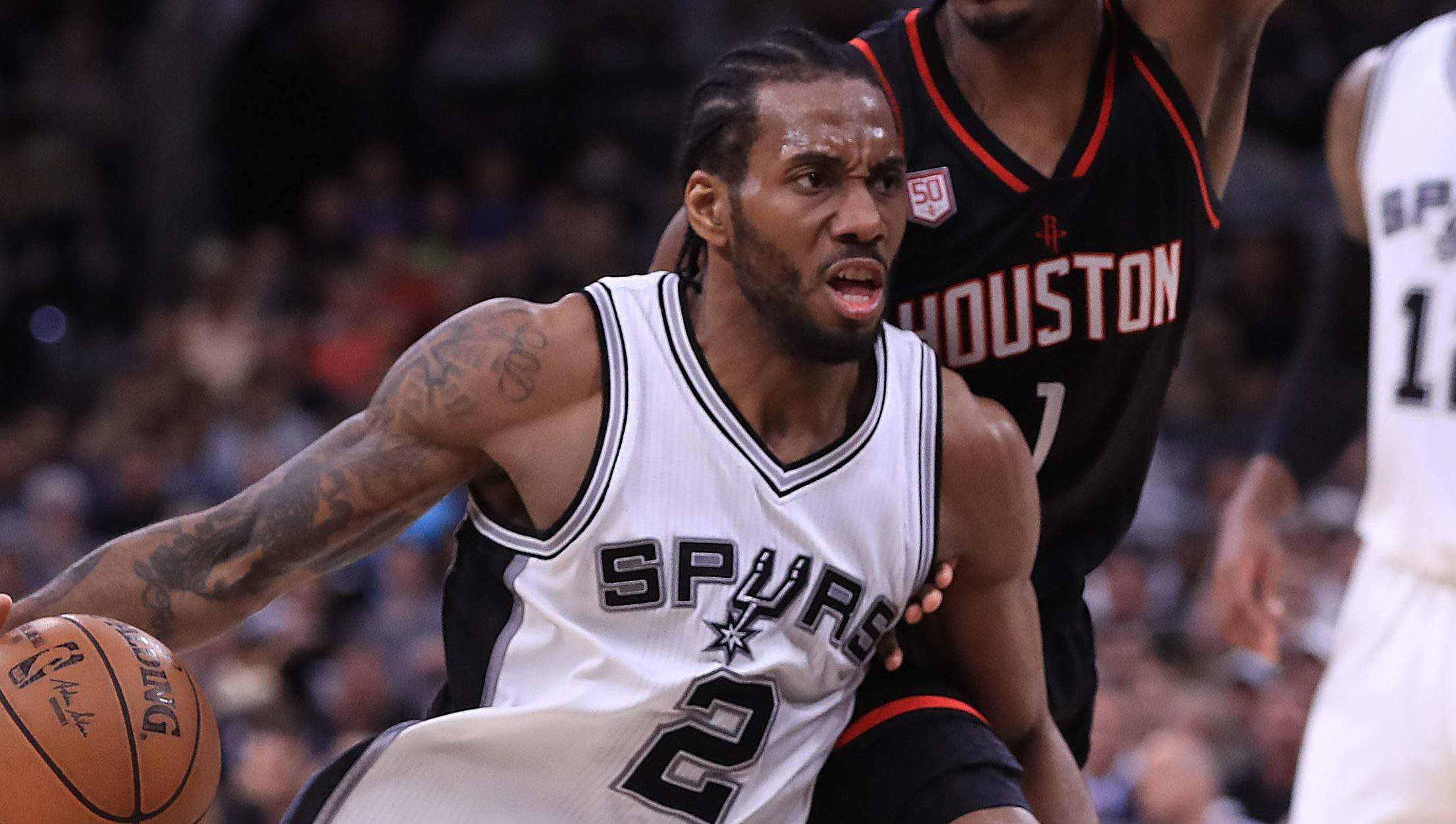 According to Shams Charania of Yahoo Sports, league sources say that Leonard will sit out while he continues to recover from a right quadriceps injury. Leonard has been rehabilitating with a medical team in New York, with some collaboration from the Spurs' medical staff.
The two-time All-Star appeared to be making significant progress in drills, something that had suggested a return could be imminent.
His teammates have expressed frustration over his extended absence, even holding a closed-door team meeting about the issue in which they implored the small forward to get back on the court with them.
Spurs Survive Without Leonard
Leonard has missed almost the entire season with his injury. After sitting out the first 27 games, he did come back to play nine games over the course of a month. However, he then shut himself down again, and hasn't stepped onto the court for an NBA game since then.
On Sunday, Spurs coach Gregg Popovich said that he didn't have any good answers as to when Leonard might be able to return.
"You'll have to ask Kawhi and his group that question," Popovich told reporters. "So far, they say that he's not ready to go. So we can't do anything until that happens."
Spurs players echoed those sentiments, trying to find a balance between wanting their star back on the court while also understanding that he needs to be truly healthy before he can contribute to the team.
"[The team wants] him to keep doing what he's doing to stay healthy," guard Patty Mills said during a Sunday news conference. "I don't know if he'll be able to do that if he's in this environment. In saying that, the support is always going to be there from him no matter where he is around the country. We support him getting healthy."
Playoff Upset Unlikely
The Spurs were far from helpless without Leonard this season. The team went 42-31 without Leonard, the 2013-14 NBA Finals MVP, and were 5-4 with him in the lineup. That, combined with injuries to the Golden State Warriors, had San Antonio believing like they had a shot at pulling an upset in the first round playoff series.
But those hopes took a serious blow on Saturday, when the Warriors recorded a 113-92 victory over the Spurs to take a 1-0 lead in the series.
"I thought their defense was outstanding," Popovich said. "That was the story of the game. They pretty much scored at will, and we weren't shooting well on the other end. So that's a bad combination."
Already down a game to the defending NBA champions and without any hope of Kawhi making a surprise comeback, few expect the Spurs to seriously threaten the Warriors. At Bovada, Golden State is -2500 to win the series, with San Antonio listed at +1300 to pull the upset.