Kyle Busch survived a rain delay to win the Food City 500 at Bristol Motor Speedway on Monday, allowing him to capture his second straight victory on the Monster Energy NASCAR Cup Series.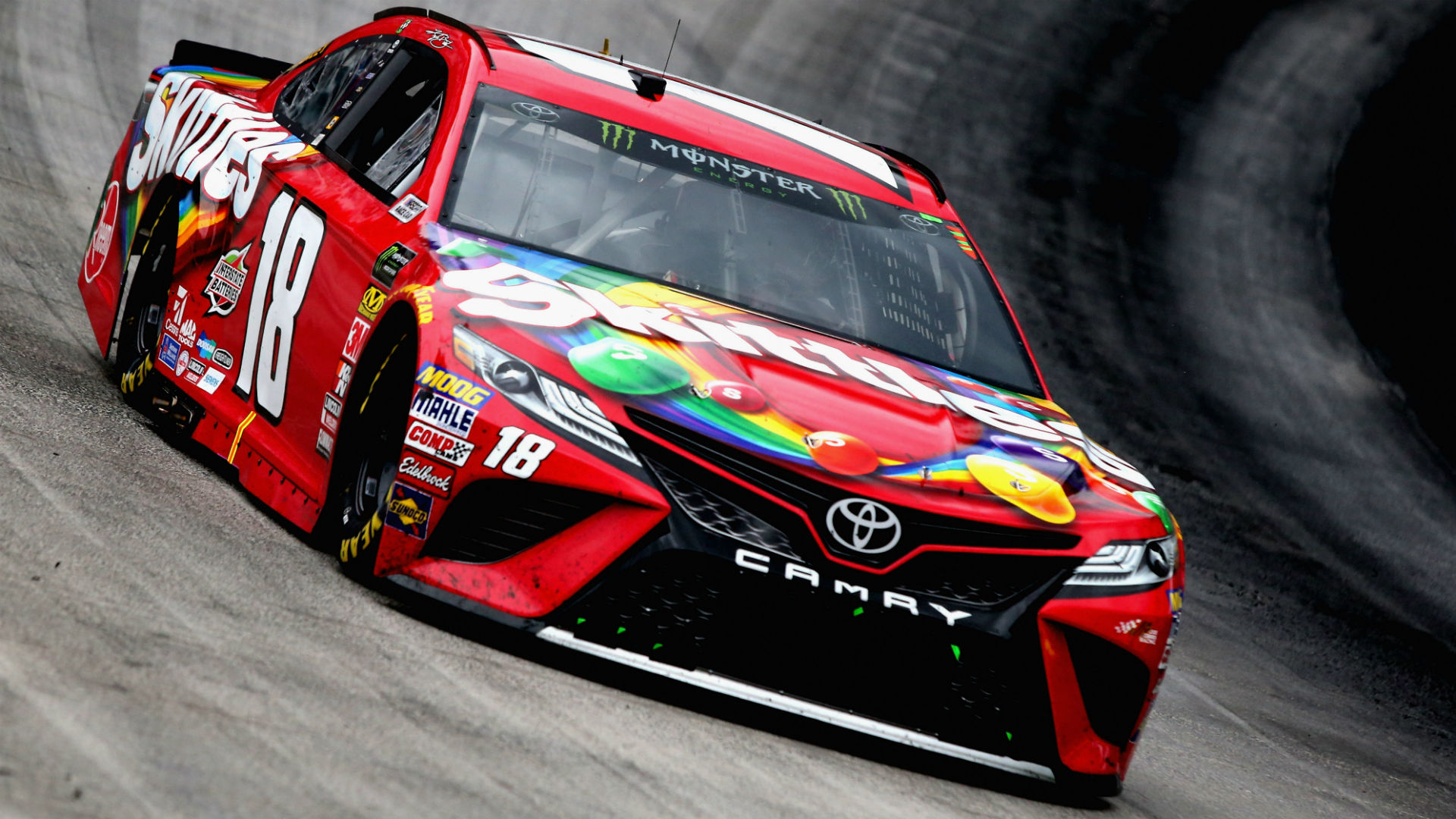 The race was marred by a variety of weather issues beginning on Sunday. After the first 204 laps were completed more or less as scheduled, the race was delayed by rain until the next day. Even on Monday, drivers had to wait for sleet to clear out before they could get back on the track and finish the nearly 300 remaining laps.
Bump and Run Pushes Busch Into Lead
The race was largely dominated by Kyle Larson, who held the lead for a total of 200 laps. Larson was in first place following a restart on Lap 479 following a caution flag after Brad Keselowski made contact with the outside wall.
Busch worked his way back up into second place, and spent the last few laps chasing down Larson. On Lap 495, he executed a perfect bump-and-run, pushing Larson's Chevy up the track and allowing Busch to drive underneath to take the lead.
After the race, Busch acknowledged that the late caution is what gave him the opportunity to pit and put his car in position to win his second straight race.
"We weren't quite as good as [Larson] on that long run before that last caution came out," Busch said after the race. "We had a 20-lap shootout, and that was everything it was about right there, just chasing down that 42 and being able to get there."
Larson Settles for Second … Again
For Larson, another second-place finish at Bristol was frustrating, especially when Busch was once again the driver that got the best of him. Between 2013 and 2015, Larson finished second to Busch each year on the NASCAR Xfinity Series at the track.
"I've been beat by Kyle about every time I race here, so that gets frustrating after a while," Larson said after the race.
Jimmie Johnson also had a strong race, finishing third to post his first top five finish of the season. Ricky Stenhouse Jr. took fourth place, with Alex Bowman rounding out the top five.
The Food City 500 also proved to be something of a historic race. Darrell Wallace Jr. led the race for six laps, becoming the first African-American driver to lead a race since Wendell Scott won a race in Jacksonville, Florida in 1963. While Wallace was disappointed with his 16th place finish, he acknowledged that things are heading in the right direction in only his 12th career NASCAR start.
"I'm just dejected because I'm scratching my head on where in the hell we went wrong," Wallace told reporters after the race. "I guess that is big-time auto racing, but it was a good day."
With the win, Busch extended his lead in the NASCAR Cup Series, as he now stands 59 points ahead of Joey Logano for the top spot in the standings. But despite that lead, it is Kevin Harvick who remains the favorite to win the series according to most bookmakers. At Betway, Harvick is a 7/2 favorite, just ahead of Busch and Martin Truex Jr., who are each listed at 9/2.