Since failing two drug tests in February, Saul "Canelo" Alvarez (49-1-2, 34 KOs) has maintained that he only tested positive for the banned drug clenbuterol due to eating contaminated meat while in Mexico. While many have been understandably skeptical of that idea, new testing results may have lent credence to those claims.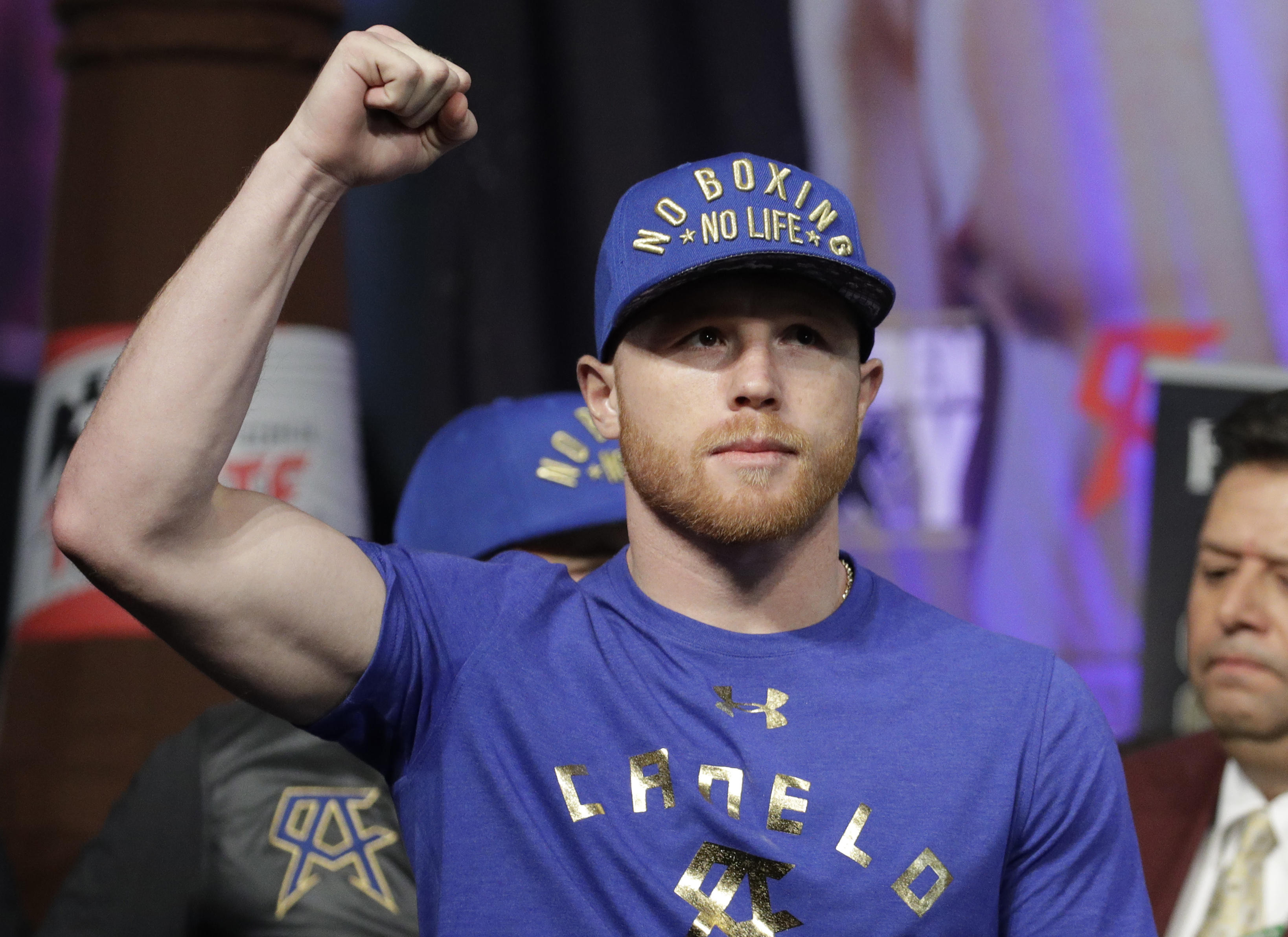 The Nevada State Athletic Commission (NSAC) asked Alvarez to submit to hair follicle testing, and collected samples from the boxer back on March 29. According to documents provided to ESPN, the results tested negative, with the analysis section of the document saying that "clenbuterol was not detected."
Test Results Support Meat Contamination
This could provide some vindication to Alvarez, who has maintained all along that he never knowingly ingested the drug. While clenbuterol will only show up on urine tests for a few days, the drug should appear in hair follicles for months after being ingested, provided it was taken in sufficient amounts.
"From the beginning, Canelo has insisted that he accidentally ingested clenbuterol from eating tainted meat," Golden Boy Promotions president Eric Gomez told ESPN. "The fact that this NSAC-required hair follicle test came back entirely negative for any traces of clenbuterol should lay to rest any suspicion that he was intentionally taking a banned substance."
In recent years, athletes have increasingly had issues with clenbuterol. Farmers in Mexico and some other countries utilize the drug in their cattle feed, after which it can pass into the human body when eaten.
There are many examples of this occurring in the past. At the 2011 Under-17 World Cup, held in Mexico, a majority of all players tested had traces of clenbuterol in their bodies, a result that the World Anti-Doping Agency (WADA) agreed pointed to contamination rather than intentional doping. Several UFC fighters have received findings of "no fault" after testing positive for trace amounts of the drug.
Alvarez was suspended for six months by NSAC for his positive test. While the result would normally result in a year-long ban, the punishment was cut in half due to Alvarez's cooperation with the commission. NSAC bylaws require disciplinary action for any positive test for a banned substance, regardless of intent.
That ban caused Alvarez to back out of his planned May 5 fight with Gennady "GGG" Golovkin (37-0-1, 33 KOs). After a frantic search for a new opponent, Golovkin will now fight Vanes Martirosyan (36-3-1, 21 KOs) on that night instead. Golovkin is an overwhelming favorite, with William Hill listing him at 1/33 odds to win the fight.
Are Clenbuterol Hair Tests Accurate?
While the negative hair test is consistent with Alvarez's claim of exposure through contaminated meat, it isn't quite a smoking gun. According to a report by BloodyElbow.com, hair testing for clenbuterol has proven "incredibly unreliable" in the past, with studies finding that factors such as hair color can have a significant impact on the results even under controlled conditions.
Still, the Alvarez camp is pointing to the result as a vindication of what they have been saying for the past two months.
"We did the hair test to prove this was accidental," Oscar De La Hoya, CEO of Golden Boy Promotions, told ESPN. "Canelo is telling the truth about the meat contamination and he went far and beyond what he had to do by agreeing to have this hair test done so he can keep on proving that he is an innocent fighter."