College sports fans have long debated which conferences are strongest in sports like basketball and football. Now they might be able to start having that argument about esports, too.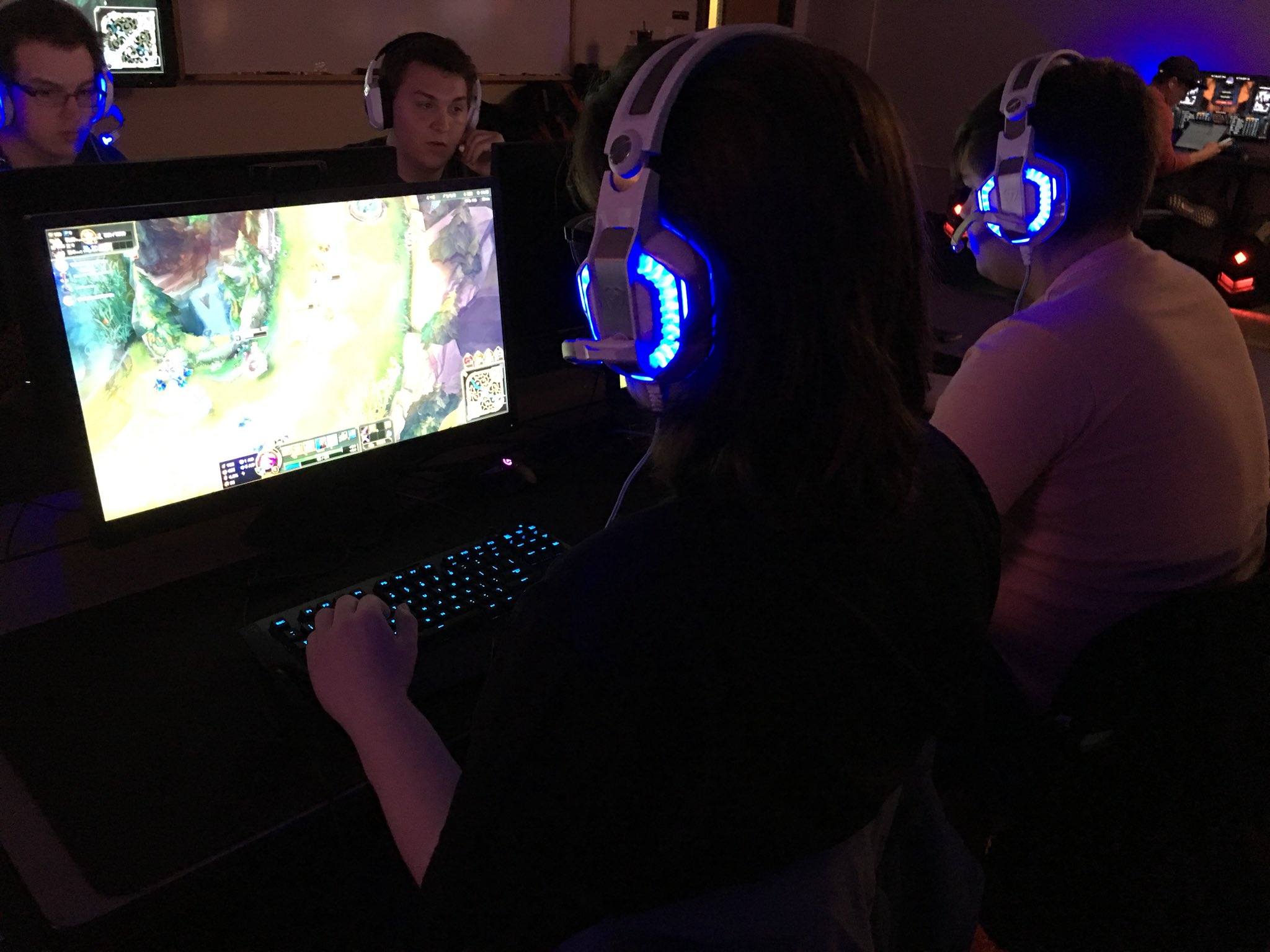 In conjunction with the Mountain West Conference men's and women's college basketball championships, the conference is also hosting the first-ever MW Esports Showdown in Las Vegas, March 8-10.
According to Mountain West commissioner Craig Thompson, the hope is that the innovative competition will keep the conference on the cutting edge, and make the 11-school group a leader in what many see as part of the future for university competitions.
"As a conference, we have never been reluctant to try new and different things," Thompson said in a statement. "Globally, esports is enjoying a boom in popularity – particularly among young people who are in the same age bracket as the students on our campuses."
Collegiate Esports Rising
In this opening exhibition, UNLV will take on Boise State in three different video games. While tournament details have not yet been released, the two schools will compete in Overwatch, League of Legends, and Rocket League. Free show matches will take place on the first two days, with the main event being held on the 10th.
Boise State has strived to be an early educational adopter of esports, with the school fielding a varsity-level team at competitions starting this past September. They are now one of 63 schools with teams that are part of the National Association of Collegiate Esports, an organization that began less less than two years ago with only seven member universities.
UNLV became the first major university to offer academic coursework related to esports in 2016, and through its International Gaming Institute opened an esports lab.
UNLV's competitive program, known as 8-Bit Esports, was founded in 2012 and exists as a club-level sport in the university. They compete in five different game titles. Boise State University Esports is a varsity sports program on their campus, and features 60 varsity e-athletes competing in five games, along with 240 more students who compete at the club level.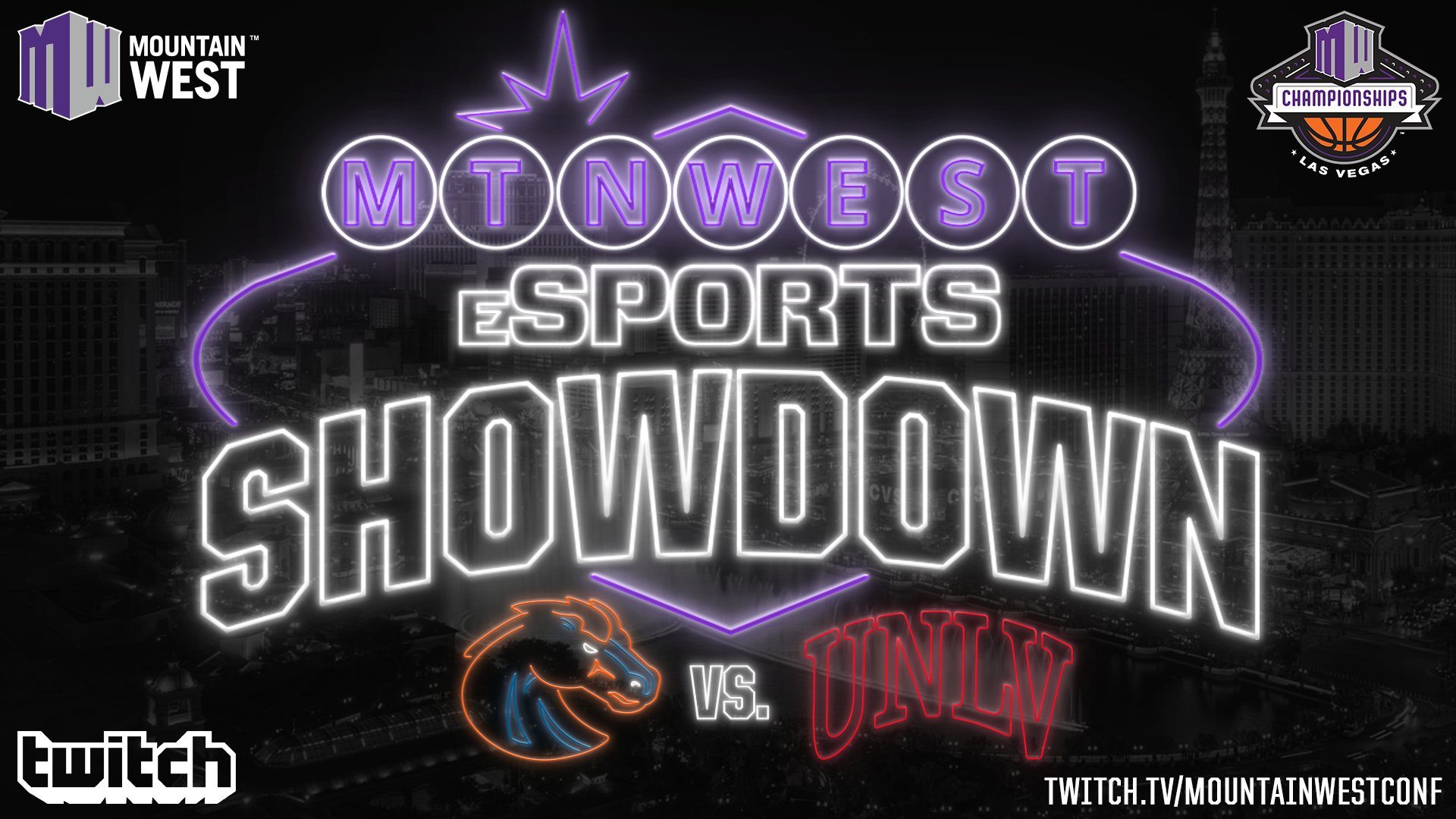 Establishing Big Events
Talk of the Mountain West event began in December, when UNLV President Len Jessup pitched the idea during a meeting of conference officials. At the time, Jessup pointed out that professional esports leagues not only attract large online audiences, but also can fill real world stadiums with fans. As he sees it, collegiate leagues ultimately could form around conferences, similar to how some professional sports leagues have backed esports.
"It's definitely heading in that direction," Jessup said. "Several of the Big Ten schools are doing that, and Cal and Utah in the Pac-12 are doing that. I think you're going to see university-based teams and conference matchups and maybe an even bigger, national matchup in esports."
According to Chris Haskell, director of Boise State's esports program, support from conferences would be a big step towards legitimizing collegiate esports competition.
"I think that it will add validity at the conference level needed to give the schools that are currently fighting for recognition on their campus," Haskell said. "There's never been a real push from anyone outside the student body to make this official, but with other member schools now having varsity programs and the conference acknowledging it, it gives some added leverage."