It is almost time for amateur bracketologists to print out their sheets and decide who is going to win this year's NCAA Basketball Tournament. Oddsmakers are more than happy to help and are also ready to tempt gamblers with some traditional and unusual betting propositions.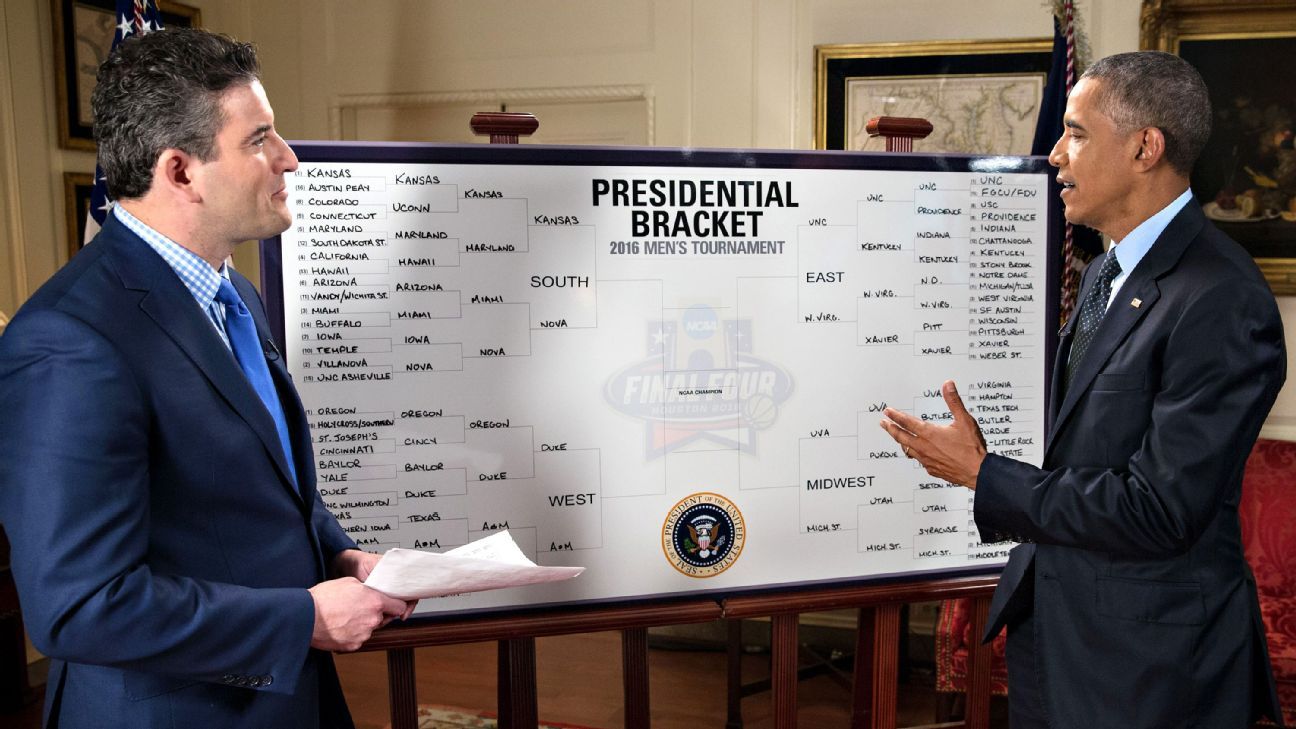 How fanatical is March Madness? There were 70 million reported brackets filled out last year. In November's Presidential election, popular vote winner Hillary Clinton received nearly 66 million votes.
The money spent is equally mind numbing. The American Gaming Association put out a report last year that stated an estimated $9.2 billion will be wagered through office pools, Nevada facilities, offshore sites and illegal bookies.
While some reap the rewards, American businesses weep, as office productivity plummets. According to calculations by Challenger, Gray & Christmas, an outplacement firm, US employers stand to lose $615 million per hour in wages to distracted employees, who are "cyberloafing" on their tournament picks when they should be working.
No Clear Favorite
Who people will be betting on to win it all is more widespread than in previous years, like in 2015 when Kentucky was the overwhelming selection. This year various casinos have different favorites and Ed Malinowski, sportsbook director at the Stratosphere, told ESPN.com that there is no one top pick.
"The money's spread out all over the place," Malinowski said. "There's no clear-cut favorite. Everyone thought Duke was going to be so good, then they stumbled, and then it's been a rotation in the top five this year. And it's pretty much spread out the money."
At the Westgate SuperBook more money has been bet on Duke to win the national championship than any other team. The Wynn has Kentucky as 4-1 favorites, while at Caesars, Kansas is 5-1 and at MGM, UCLA is at 6-1.
Other Enticing Wagers
Offshore bookmakers have a multitude of proposition bets for fanatics and a lot of the action both online and in Las Vegas are on exotic wagers.
Some offerings include whether teams will make the Sweet 16, or if a No. 2 seed will win the title. There are also odds on who will win specific regions.
One of the most popular bets is whether a No. 16 seed will defeat a No. 1. It has never been done in the history of the tournament and usually the yes bet is a heavy underdog but the four long shots still receive attention.