Pete Rose, baseball's all time hits leader, is still swinging when it comes to the subject of sports gambling, defending his wagering on everything from baseball to horse racing.
Nicknamed "Charlie Hustle," the former professional player said on Joe Buck's television show, Undeniable. that he only makes lawful bets and Major League Baseball shouldn't have a problem with that.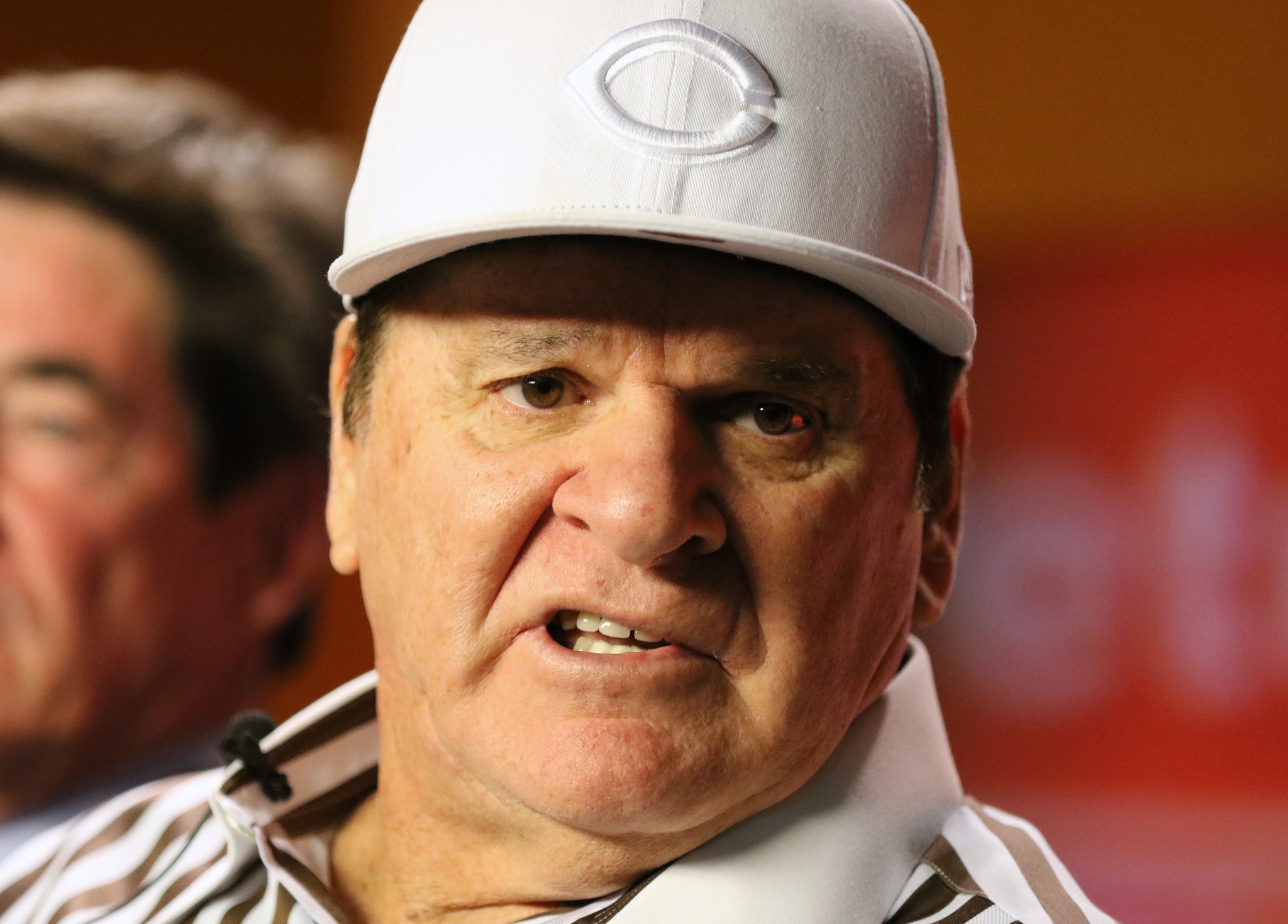 "Who cares if I want to make a legal bet and go home and watch it? He asked. "Who am I hurting? I'm not hurting anybody, I'm living my life."
Baseball Commissioner Disagrees
MLB chief, Rob Manfred met with Rose two years ago when he was trying to get reinstated.
Rose has been banned from the sport since 1989 when it was discovered he illegally bet on baseball as a manager. Rose initially denied the charge but has admitted in recent years that he did place money with a bookie, including wagers on the team he managed.
Because of his suspension he is not allowed to have any employment with a major or minor league team. Rose has been part of pre-game ceremonies, such as the All-Star game and is an analyst for Fox Sports.
Manfred said he was open to meeting with Rose regarding his exclusion and would consider reinstatement but said after the two talked he would uphold the ruling, which also makes him ineligible for the Hall of Fame.
"During our meeting, Mr. Rose told me that he has continued to bet on horse racing and on professional sports, including baseball," Manfred said in a press release. "Those bets may have been permitted by law in the jurisdictions in which they were placed, but this fact does not mean that the bets would be permissible if made by a player or manager subject to Rule 21."
Stubbornly Not Changing
The 75 year old continues to bet and once considered altering his ways to satisfy the commissioner.
"I guess my point is, just tell me what you want me to do and I'll do it," Rose told Cincinnati Magazine last year. "I'm in control. Just tell me. I'm not betting out of my means. It's not illegal. If you don't want me to bet on baseball or anything else, just tell me."
His opinion though has changed and he is more defiant than ever, proclaiming sports betting it is a harmless hobby and he isn't leaving his current home of Las Vegas.
"I'm not going to move out of Vegas because this is where I make my money," Rose told the Las Vegas Review Journal last year. "What am I supposed to do, live in a cocoon somewhere? I'm not taking my house money down there to gamble."