Could online gambling actually be good for Atlantic City? A new study suggests that there is a correlation between the two.
According to gaming industry research firm Eilers & Krejcik, Internet revenue in New Jersey jumped 32 percent in 2016.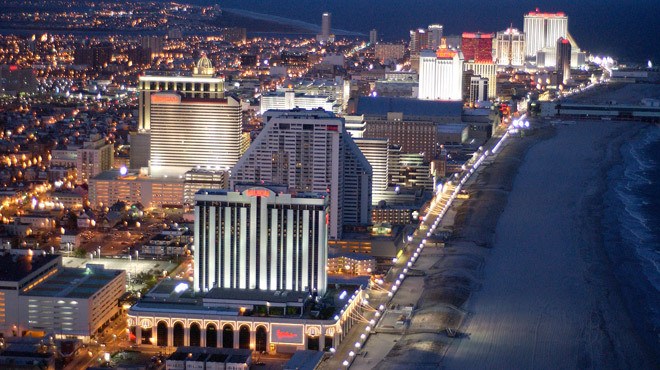 But what was more surprising was that money spent in the Garden State's brick and mortar casino's rose 7.7 percent in January compared to the previous year, the Division of Gaming Enforcement said in a report.
Kick the Tires of Gambling at Home
One of the main reasons the seaside resort town is getting new business, according to Rummy Pandit, executive director of the Lloyd D. Levenson Institute of Gaming, Hospitality & Tourism at Stockton University is because people are first wagering at home and then feeling confident enough to venture into a facility.
"What internet gaming is doing is allowing people to be familiar with gaming in the comfort of their own home," Pandit told New Jersey 101.5.com. "
"Now once a player becomes familiar online with your internet gaming … is typically when they want to go visit a brick-and-mortar property," he continued. "They are probably going to visit your property."
One success story was James Piccolo, who was playing online poker at PokerStarsNJ.com and won $100,000 in 15 minutes of a three-player Texas Hold 'Em tournament.
Gambling at home is fun, but it seems to ignite a desire for someone to visit a casino.
Atlantic City Revival
The famed East Coast mecca for casinos certainly appeared to be ready to crash and burn. The town was hit hard by the 2008 recession and never was able to fully recover.
Five of 12 casinos went bankrupt, including President Donald Trump's Taj Mahal in October and the survivors were struggling to keep their doors open.
Now the remaining ones are seeing a rebirth and are working on keeping customers coming back, worrying more about neighboring states like Pennsylvania and New York, stealing away vacationers.
So far, though, 2017 is looking brighter as all five reported gains in the first month of the year. Caesars was up more than 41 percent, to $28.2 million in January, with Bally's posting the smallest gain, at 0.6 percent.