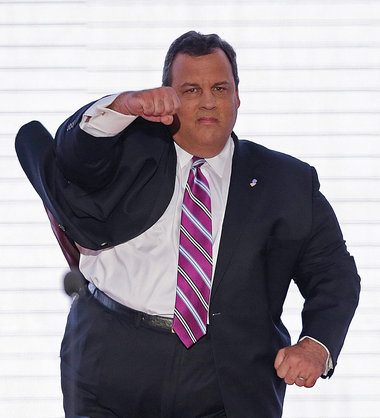 A sports betting coalition has been formed after five states joined New Jersey in petitioning the US Supreme Court to consider overturning the Professional and Amateur Sports Protection Act of 1992 (PASPA).
Discovered in newly filed court documents, five state attorneys general are now supporting New Jersey and Governor Chris Christie's (R) lawsuit against the National Collegiate Athletic Association (NCAA). Attorneys general from West Virginia, Arizona, Louisiana, Mississippi, and Wisconsin have all attached their names "amici curiae" to the Supreme Court petition.
"The Professional and Amateur Sports Protection Act makes it unlawful for a state, other than Nevada or several other exempted states, to license or authorize sports wagering," the petition declares. "The question presented is: Does PASPA's prohibition on states repealing existing laws banning sports wagering commandeer the regulatory authority of the states, in violation of the Tenth Amendment?"
PASPA effectively outlawed sports betting nationwide, with the exception of four grandfathered states, Nevada, Oregon, Delaware, and Montana.
In August, the Third Circuit Court of Appeals ruled 10-2 in an en banc hearing to side with a lower court to block New Jersey's wishes to offer legalized sports betting. The 10 bench judges in the majority contended that PASPA prevented states from authorizing sports gambling.
Conflicting Courts
The sports betting coalition argues that Congress is overstepping its authority by telling a state what it can and cannot do.
"Congress may not force the states to act as the vehicle for implementing federal policy. This coercion violates a core principle of residual sovereignty protected by the Tenth Amendment," the document reads.
The Tenth Amendment states that powers not exclusively reserved to the federal government in the US Constitution are afforded to the people or the states. Sports betting wasn't on the minds of Washington, Franklin, Madison, or the other 36 Constitution signees.
Since the Constitution says nothing about sports betting, New Jersey believes it, not Congress, should determine the gambling law in the Garden State.
Halftime Adjustments
In the rare chance that the US Supreme Court decides to hear New Jersey's case, the state will continue its pursuit of trying to find legal ground to rest its sports betting law. Passed by the New Jersey Legislature and signed into law by Christie in 2014, should the high court opt to dismiss the petition, the legislation would be filed away in the trashcan.
Should that be the end result, New Jersey politicians are already gearing up for another go.
Assemblymen Ralph Caputo (D-District 28) and John Burzichelli (D-District 3) introduced A4303 in late October. The legislation "removes and repeals all prohibitions, permits, licenses, and authorizations concerning wagers on professional, collegiate, or amateur sport contests or athletic events."
According to Caputo and Burzichelli, the bill satisfies the concerns the appeals court voiced in its ruling.
"We're trying to figure out how we can get this done," Caputo said last month. "It's not going to be easy. I don't claim to have all the answers. All I'm saying is that I'm going to be part of the solution."