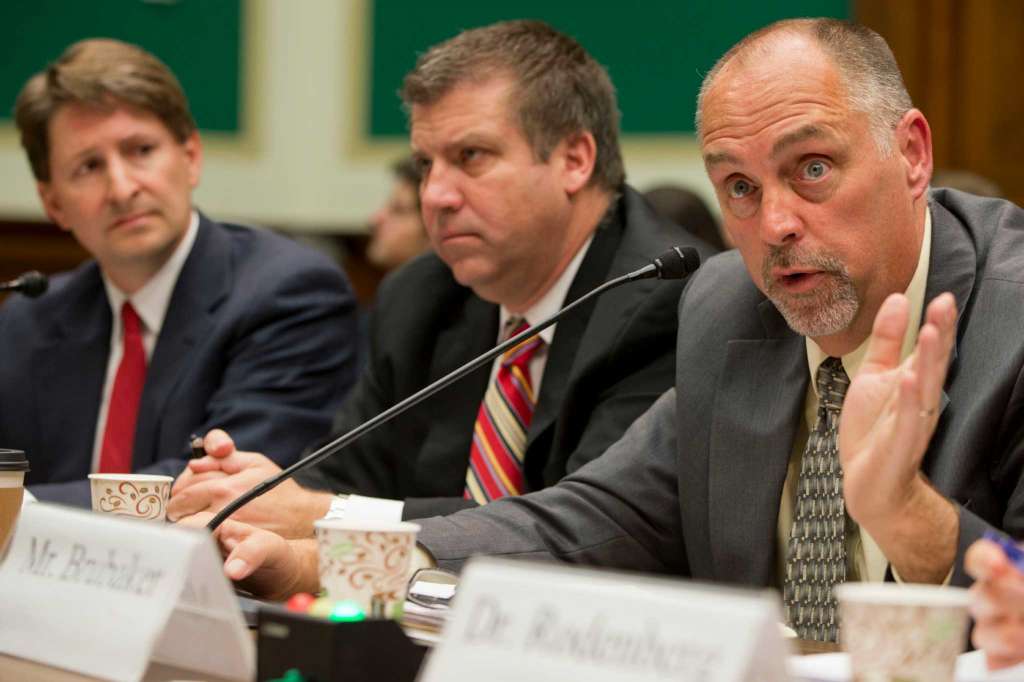 Daily fantasy sports (DFS) has been highly discussed in state capitol buildings across the country over the last 24 months, but on Wednesday the divisive emerging online gaming market made its way to Capitol Hill.
Titled "Daily Fantasy Sports: Issues and Perspectives," the House Subcommittee on Commerce, Manufacturing and Trade deliberated with stakeholders for more than two hours on the legality of DFS and tried to determine if federal intervention is needed.
The hearing was requested last September by US Rep. Frank Pallone (D-New Jersey) who said in his opening remarks, "Despite its growing popularity, daily fantasy sports are currently operating in a murky legal framework by an industry that is mostly unregulated. It is crucial that consumers know what they are purchasing when they sign up for DFS and that they understand the risk of losing money."
Hearing Impaired
One might think that a meeting designed to provide "a forum for all stakeholders to discuss the many aspects of this complicated issue," as Subcommittee Chairman Michael Burgess (D-Texas) labeled the event, would include the most relevant entities. But alas, DraftKings and FanDuel, the two dominating DFS platforms that together have a near-monopoly on daily fantasy contests, were absent.
ESPN's David Purdum reported that the NFL, NBA, NHL, and MLB were invited to testify but declined. It's unclear whether the two DFS operators also opted to skip the session or were unreasonably omitted from the discussion.
So who did testify?
The Fantasy Sports Trade Association (FSTA) sent Executive Director Steve Brubaker and RotoWire President Peter Schoenke to speak on its behalf, while Chapman Law Professor Kurt Eggert, Scientific Games' Jordan Grant, Genius Sports Group CEO Mark Locke, MGM Resorts EVP John McManus, sports management professor Ryan Rodenberg, and GeoComply's Lindsay Slader also spoke.
As expected, the FSTA witnesses testified in favor of legalizing DFS in all 50 states, while others advocated that some sort of oversight, whether it be on the federal or state level, is needed to protect consumers.
Lots of Talk, Little Planning
The laundry list totaling eight witnesses, larger than most congressional hearings, provided much testimony, but it largely fell on deaf ears as the majority of committee members were less than enthused.
In fact, Purdum reported that of the 20 committee members, "no more than 10" sat on the panel at any given time. "There were misunderstandings about how daily fantasy is played and off-topic questions about Nevada casinos," Purdum summarized.
The general consensus of the hearing is that Congress doesn't seem ready to act when it comes to DFS.
That's disappointing to Pallone who wants his state to be able to legalize both DFS and traditional sports betting but is being blocked by the Big Four major sports leagues.
"How can the professional sports leagues oppose sports betting at casinos and racetracks, but support and prosper from the betting that is taking place every day in daily fantasy sports?" Pallone asked. "The leagues and others have not sufficiently explained the difference between fantasy sports, sports betting and other forms of gambling."
As is often the case with all things politics, every side has their motives. The DFS legality debate will seemingly tread in murky water for the foreseeable future.