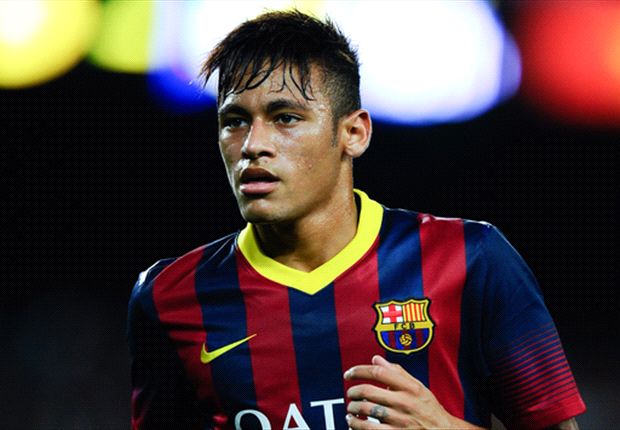 Neymar Jr. is one of the most famous athletes on the planet. With more than 21 million Twitter followers, he's behind only LeBron James and fellow Brazilian soccer star Kaka in terms of social media fans.
Predicted to eventually become the best competitor to ever play the game by fútbol legends Ronaldo and Lionel Messi, the eyes of the soccer world are heavily on Neymar, but so are the eyes of government tax collectors.
Brazil's revenue division announced this week that the Brazilian superstar must pay a 460,000 reais ($113,000) fine for unfulfilling his tax obligations stemming from 2007 to 2013 when he was still playing professional soccer in Brazil. Neymar's father, also named Neymar, filed an appeal on behalf of his son as he was managing the budding star's finances at the time since he was a minor until 2010.
Neymar Jr. is today just 23-years-old and is notable to the gambling community not only for his play on the pitch but also for his Team PokerStars sponsorship.
A Brazilian court denied the appeal and said the initial penalty issued earlier in January was correct and the Neymars must pay.
Second Appeal
According to Brazilian soccer news agency UOL Esporte, the Neymars plan to appeal the judge's decision. If you're wondering why Neymar, who is estimated to have made $31 million in 2015 alone, wouldn't just pay the fine and get on with it, it's because there's a much larger issue at hand.
The $113,000 being imposed is simply a penalty for unpaid taxes. The total sum of outstanding financial responsibility being claimed by Brazilian authorities is 63 million reals, or almost $16 million.
In June of 2013, Barcelona of the La Liga league paid over $60 million for Neymar's transfer to its Spanish league.
Brazil claims it didn't get its fair share. Spain claims the same.
International tax laws are perplexing to say the least, and dealing with many millions of dollars only exacerbates the complexity. Paying the $113,000 penalty in Brazil could hint at admitting fault, which is theoretically why the Neymar family is staying its course. 
Neymar will first address his tax obligations in Spain when he's due in court next Tuesday, February 2.
Big Business of Soccer
It might be hard to imagine for domesticated Americans that football as they know it isn't the most popular sport worldwide. Instead, it's soccer that dominates global sports, and it's not even close.
According to Encyclopedia Britannica, 26 billion people tuned in at some point during the most recent World Cup, and 3.2 billion watched the final match live. By comparison, last year's record-setting Super Bowl garnered the eyes of 120.8 million people.
That's why soccer franchises are able to pay their superstars millions, Cristiano Ronaldo making $80 million in 2015 and Messi some $74 million through salaries and endorsements.
Last June, Neymar agreed to a contract extension with Barcelona through 2020. He's already the club's second all-time scorer with 74 goals, but he has a long way to go to catch his teammate Messi who has 432 and counting.