After a second week of matches that produced more than one surprise, Week 3 of the 2014/15 NFL season has to potential to throw up similar results, with a few that look sure to go the way of a resounding favorite. 10 of the 16 teams are 1-1 and Week 3 features some pretty big games, including a number of divisional clashes.
Every game counts in a league that only plays 16 of them. A Week 1 or 2 game can affect an NFL team's chances of making the playoffs by as much as 20 to 30 percent. That is bad news for teams sitting on 0-2. While not season ending, teams that have got off to a shaky start this season will need to do everything they can to ensure a victory this week to take the initial pressure off and ensure they are not fighting an uphill battle for the remaining season.
We have analyzed every game in week three of the NFL schedule to offer our readers the best possible bets for this weekend. Bet Online has the leading odds on all 16 matches.
Tampa Bay is 0-2 after suffering an upset loss to St. Louis in week 2. The game was a back-and-forth affair with the teams alternating scores throughout the day, so to lose the game with 38 seconds remaining was a blow to the Buccaneers. Atlanta is 1-1 after conceding 14 points to Cincinnati; their defense is still their weakest point. These divisional rivals deliver heated, high-scoring affairs.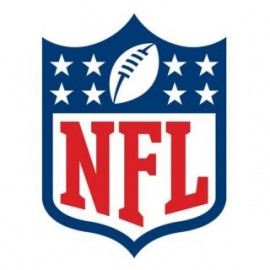 Tampa Bay: +235 – Atlanta: -280
The Chargers caused the upset of the round after beating reigning champions Seattle at odds of +205. Buffalo is the biggest early season surprise after starting their season 2-0. Rookie receiver Sammy Watkins managed an eight-catch, 117-yard effort in their 29-10 win over Miami. San Diego has double the wins of Buffalo in this rivalry, but the Bills will be a force to be reckoned with this time.
San Diego: +120 – Buffalo: -140
The Cowboys' defense has looked vaguely competent both weeks, which is a strange thing for the team. They managed to hold the Titans to 10 points, 82 rushing yards, and pick off QB Jake Locker twice in Week 2. St. Louis was lucky to escape with a win over Tampa Bay in their back-and-forth all-day affair.
Dallas: N/A – St. Louis: N/A
Washington's offseason spending has done the team a lot of good. No one has been able to block defensive end Jason Hatcher in the two weeks of play, and though their two matchups have been easy, their defense looks much more competent this season. Philadelphia, who've started their season 2-0, will be their first real test. These two sides have been divisional rivals since 1934, and just nine games separate them after 156 clashes, so this will be one game to watch.
Washington: +230 – Philadelphia: -275
Houston's 30-14 win on the road against Oakland is due to large part to cornerback Jonathan Joseph, who prevented a Raiders touchdown by forcing WR James Jones to fumble twice on the same play, and later set up a TD after recovering another fumble. The NY Giants are 0-2 after losing both their games in the double digits. While they had a lead over Arizona heading into the 4th quarter, they fell apart in the final 15 minutes. Expect them to be one of the first 0-3 teams following this round.
Houston: -130 – NY Giants: +110
The Vikings delivered the biggest marginal win of Week 1 against St. Louis, yet found themselves in the opposite position in Week 2 after losing to the Patriots 30-7. The Saints were a serious playoff contender coming into the 2014 NFL season, but a team needs to actually win games to make the playoffs…
Minnesota: N/A – New Orleans: N/A
Tennessee is 1-1 after posting mirror 26-10 results while the Cincinnati Bengals are 2-0 following two great results over Baltimore and Atlanta. This is their game to lose. These once fierce divisional rivals face off for just the sixth time since the Titans moved from AFC Central to South in 2002.
Tennessee: +235 – Cincinnati: -280
The Ravens and Browns have been divisional rivals since 2002, and Baltimore has well and truly reigned supreme. They enjoyed an 11-game winning streak from 2008-13 that was only broken last November. Baltimore will be eager to begin a new streak in their first clash of the season, and following their 26-6 blowout of the Steelers in week 2, they look primed to do just that. Cleveland is 1-1 following a comeback 2 point upset win over the Saints.
Baltimore: -125 – Cleveland: +105
Click here to read the odds and predictions for the remaining eight games. Don't forget – you can bet on every game of the 2014/15 NFL season at Bet Online.
Summary

Article Name
2014 NFL Week 3 Odds & Predictions
Description
After a second week of matches that produced more than one surprise, Week 3 of the 2014/15 NFL season has to potential to throw up similar results.
Author