US Lottery Guide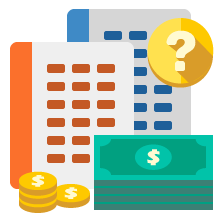 The lottery offers players the biggest jackpot possible for the least investment. The fact that it is regulated across the US and easy accessible through authorized resellers and many convenience stores, makes the lottery a logical choice for people who are keen on tasting some of the excitement associated with games of chance.
Many people, some who wouldn't consider stepping into a casino in their life, have played the lottery and although the probability of winning with a single ticket isn't high, it only takes one lucky ticket to turn your life completely around. On this website we've gathered all the information you need to play US lottery safely while having fun, including how to:
Purchase lottery tickets to enter state and joint lotteries from anywhere in the US and overseas
Choose from a wide variety of lotteries, including Powerball and Mega Millions
Find 100% trustworthy and secure online lottery ticket partners, reviewed by experts
Lottery games in the US
Lottery games in the US are offered by 47 jurisdictions: 44 states and other places like D.C., Puerto Rico, and the US Virgin Islands. There isn't a national lottery, however several states have joined forces to create lottery games that are open to players from participating territories.
The biggest American lotteries are multi-jurisdictional games like Mega Millions and Powerball, which offer enormous jackpots with tickets starting from only a buck.
Read on to find out how to play lottery online, finding the best game for you, and playing on your mobile.
How to play the lottery online
Most people are probably more familiar with the usual method of buying lottery tickets from an authorized reseller or convenience store. However, online lottery sites are a booming sector in the internet gaming industry and many players are discovering how convenient and fun it is to pick their own numbers or try their luck with friends with a group ticket.
To play the lottery online, all you have to do is head to one our featured sites and then select the lottery you would like to participate in. Most lottery games from the jurisdictions that offer it are represented, and the most popular will be prominently featured on the front page, giving you rapid access to purchasing your chance for a life-changing win.
Taking the first steps to a windfall is easy. After clicking on a lottery product, pick the numbers from the screen, customize the ticket with your strategy or playing options, then hit buy to lock in your entry. You'll be asked to set up a free gaming account, which you can create in seconds by using your email address or connecting your social media profile.
Completing this step will take you to the purchasing screen, where you can select from the online payment methods available to buy your ticket.
Finding the best lottery game for you
There are so many lotteries you can participate in, all offering you an opportunity to win tremendous jackpots. With such an extensive choice available, it's easy to get confused where to start.
That's why we've dispatched our lottery experts to do a deep-dive review of the most popular online lottery partners which offer tickets to state and joint lotteries in the US. Our reviewers have shortlisted the very best sites based on various criteria, such as: ease-of-use of the interface, the range of lotteries you can participate in, the variety of payment methods available, player support, as well as their security track record, including safety certifications.
Playing lottery on your mobile

Playing lottery from your mobile device is easy and secure. All you need is a wireless internet connection and a web browser to visit one of our top recommended sites, where you can you're your lottery numbers and purchase a lottery ticket.
Every site that appears on this site has been pre-tested by our reviewers to ensure they are compatible on mobile devices, including iOS and Android smart phones and tablets.
You can quickly add multipliers, buy group or bundle offers, enter multiple draws, or choose multiple lines and systematic forms, all with just a few taps on your screen. The creation of mobile lottery apps recently have made it even easier to purchase lotteries on mobile devices.
Frequently Asked Questions